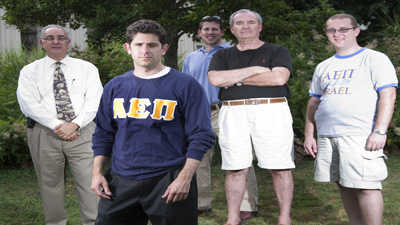 Yet for fear of the Jews no one spoke openly of [Jesus.] John 7:13
Aki Liao grew up with elite Jews in the suburbs of NYC.
Chinese, he suffered discrimination which continues to this day. Non-Jews must serve them and their agenda or be ruined. Liao describes how the courts have become the instrument
of their perverted justice.
by Aki Liau
(henrymakow.com)
The Freemasonic Jewish Mafia used to dispatch their enemies with straight out murder, in contract jobs, with such luminary criminal organizations such as the "Purple Gang," "Murder Inc," the "Stern Gang," "Haganah," and others.
Nowadays, since these Zionist Jews have become the Establishment in the United States, instead of resorting to outright murder, they simply whisper into the ear of the local rabbi, who then in turn instructs the local judge in his synagogue, who proceeds to crucify that targeted individual within the courts.
Family Court is the preferred venue for 2 reasons: (1) it is a "star chamber" with no public or camera access to allow for the most heinous constitutional and human rights violations without scrutiny; and (2) the "best interests of the child" approach, coined by Adolph Hitler, also allows for the most egregious suspensions of the targeted individual's Constitutional protections.
If the targeted individual does not have kids, then his wife or ex-girlfriend can be manipulated and coerced into making embarrassing or career-ending allegations which will result in the targeted individual suffering in silence for fear of the subject matter being publicized.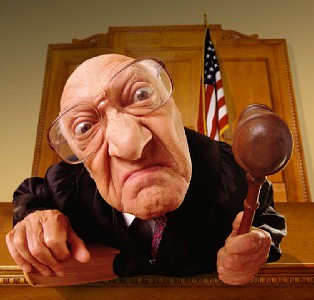 The judges in the courts are the modern day assassins and triggermen – bought and paid for like their hired gunmen of yesterday. They carry out the same tasks each and every day, "taking out the trash" for the Jewish Mob.
Instead of bullets, guns, knives, axes, ice picks and other weapons to get rid of their prey, they use denied motions, ex parte hearings, contempt and sanctions findings, invasive discovery requests to try and find financial or tax irregularities,
so another law enforcement agency can dispatch them.
Instead of giving cash in a briefcase in a back alley to a hired gun, these Jewish Mobsters today pay their corrupted judges through sweetheart business deals, lucrative and powerful judicial appointments, well-paid speaking tours, prestigious teaching and professor jobs, low interest mortgage and housing deals, lavish award ceremonies, fat bonuses and stipends for the above appointments, and other perks.
These Jewish mobsters still use old tactics to keep their "hired judicial guns" in line, such as using intimidation, extortion, blackmail, threats, and other methods. Instead of using the gun, they use public exposure and ruination, and possibly jail-time for public corruption using other like- minded corrupted authority figures to keep these judges in line, should they decide to grow a conscience.
Source:
http://henrymakow.com/2016/02/rich-jews-bullied-me-2.html
We encourage you to Share our Reports, Analyses, Breaking News and Videos. Simply Click your Favorite Social Media Button and Share.