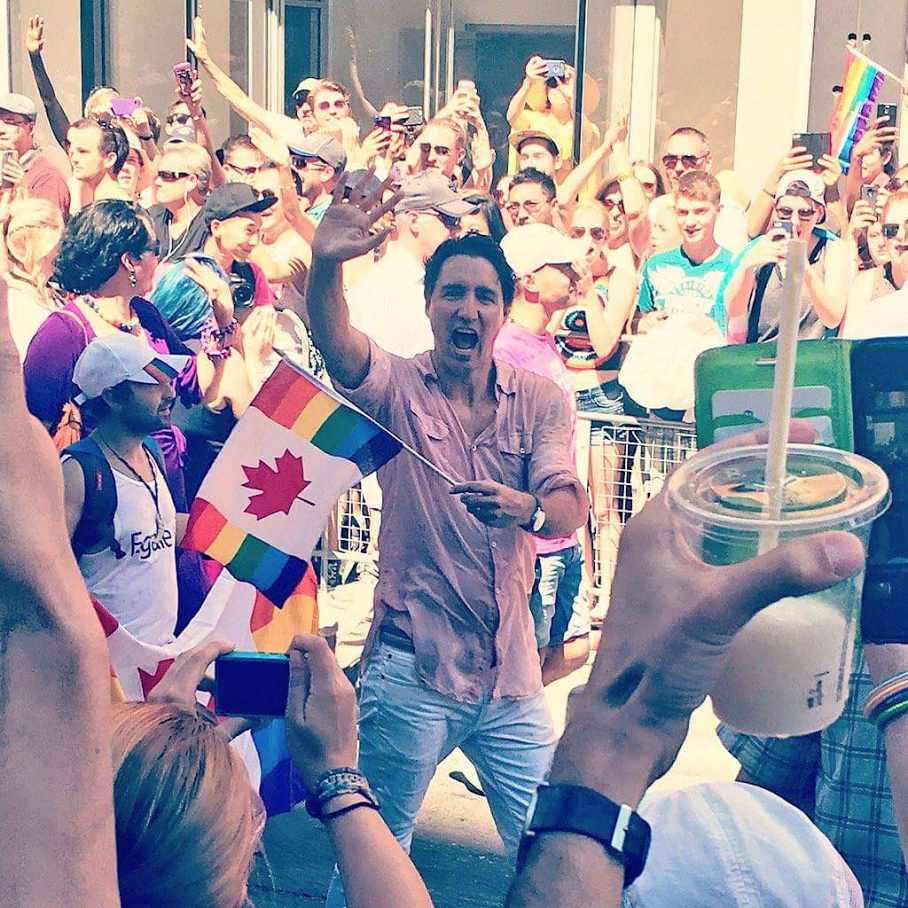 (left, Dignity? Canadian PM Justin Trudeau at "Gay Pride" parade
in Toronto Sunday. Homosexuality is inherently anti-family and furthers decadence and decline.)
Canada is a severe state
of decline due to the degeneration
of the white race.
by "M"
(henrymakow.com)
An on-going war is being waged against the European race in Western Societies. It suffices to look around you, listen to the mass media and watch the news – the NWO agenda is being fully implemented as we speak.
I've been living in Canada for 15 years now. My wife and I came here as white legal landed immigrants from Eastern Europe with our own money and our professional skills.
We've been trying to foster and teach our kids those family values and ties that Eastern/South-eastern Europeans are known for – so far so good with positive results. But……what one can see here in Canada is a severe state of decline and degeneration of the white race.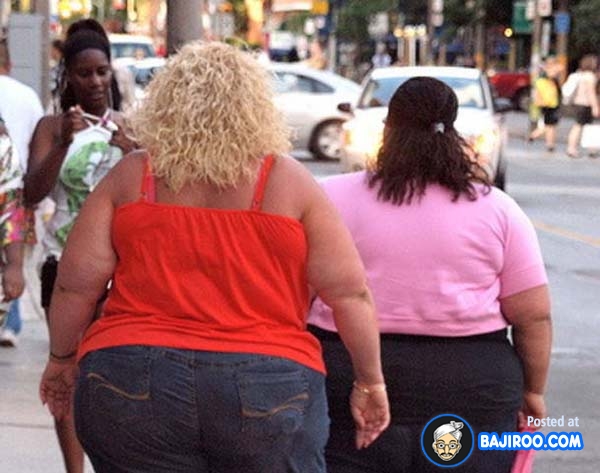 Many of them have tattoos all over their bodies and remind one of some snakes or lizards; many of them are morbidly obese, lazy and totally disoriented. Trying to have a conversation like this one with an ordinary white Joe from Canada is usually a waste of time.
You either encounter a totally obtuse person with an evident lack of education/interest/information, or you touch some kind of an invisible wall made of fear and ignorance.
Family values lie in ruins. It's all about YOURS, MINE, and the "After us, the deluge" attitude. Thanks to the aggressive Nazi-style feminism in full swing, many white men turn to Asian women as their prospective partners for life, because white women have grown distant, cold, selfish & lazy.
I think at this moment Canada probably represents the most successful NWO product/experiment so far. The bankers and their lackeys fixed the last federal elections and enabled a complete idiot and charlatan, Justin Trudeau, to seize power and plunge this beautiful country into debt and further impose a collective guilt onto the white people of the European origin(s).
Stephen Harper before him had already brought in about 500-600 thousand Filipinos – a low quality, but cheap labour (they don't stay cheap for too long, they learn their immigration and "diversity" lessons fast) . We bow to the aboriginal Indians, Jews (Israel), homosexuals & coloured immigration every day, with the CBC News as a torch-bearer.
We are creating the third gender, legalizing marijuana and other drugs and make such a tremendous and hastily pass the Physician Assisted Death bill – so they can start killing us legally. As one of the so called "G7″ countries, Canada Immigration and the Canadian Government are importing en masse black "doctors" from Africa to treat Canadians, as well as homosexuals, war criminals and other third world scum. They usually come to Canada unchecked and begin DEMANDING their rights given to them by P.E. Trudeau, the father of Justin Trudeau, a Freemason and creator of the venomous "Charter of Rights."
I have to say (though I hope I'm wrong) that with the mental and moral state of the white population in Canada at the moment, I see no potential for any reversal of the white race's steep slope of decline.
At least not in Canada and most likely not in the USA. There is simply too much of a social & economic decay, materialism, "Judeo-Christian" propaganda and fear.
Source:
http://henrymakow.com/2016/07/European-Immigrant-Despairs .html
We encourage you to Share our Reports, Analyses, Breaking News and Videos. Simply Click your Favorite Social Media Button and Share.