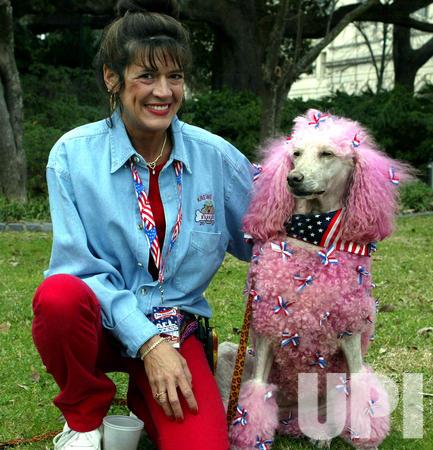 Her standard poodle Lady Godiva, was often dyed pink, they were a sight to see !
A Mid Summer Change of Pace
Lark (left) took in those in need in New Orleans. But one came with an attachment that proved fatal. Lark took in Julie, 45, who was fleeing an abusive lesbian love affair with Pat, 56. Pat confronted and murdered them both in Lark's home, and took her own life. Coroner Bryan Bertucci said all three bodies were found in the same room, each with a single shot to the chest. Two of the bodies were found slumped
on the floor, the third sitting in a rocking chair. This was July 10, 2005. Our reader, Diane Villere, was reminded of this tragedy by our stories on gays. The media portrayed this as a lesbian love triangle but Diane doesn't think her good friend Lark was gay. She was just expressing the love that characterized her whole life.
by D. Villere
(henrymakow.com)
I woke up the other day thinking about my friend Lark, who was murdered just over 10 years ago. A well known resident of the New Orleans Marigny District, just outside of the French Quarter, Lark was eccentric even in a town known for its flamboyance. I grew up near Lark, and our families were good friends.
Lark lived in a bright purple house, and ran a dog grooming and boarding business in the house next door, called Lark's Ark. Over her lifetime, she rescued thousands of stray animals, grooming them, giving them cute names, and putting them up for adoption. She worked hand in hand with our local SPCA, grooming for them at no cost, and even boarding dogs that were on death row, until they found a home. Over her twenty or so years in business, thousands of unwanted dogs found their way into homes thanks to Lark.
She drove her Lark's Ark van all over New Orleans, and would pick up and drop off dogs all over town–for both the wealthy and the not so wealthy. She worked on a sliding scale.
In the passenger seat, sat her large, white standard poodle, Lady Godiva, and on the console, she made a throne of sorts for her little white dog, Delta. A former stray who was vicious to everyone but Lark, he was her favorite companion–she would laugh about his behavior and say his motto was "Life is Short, Bite Hard !" She shaved a little Mohawk on his head, which she always dyed green, along with his tail.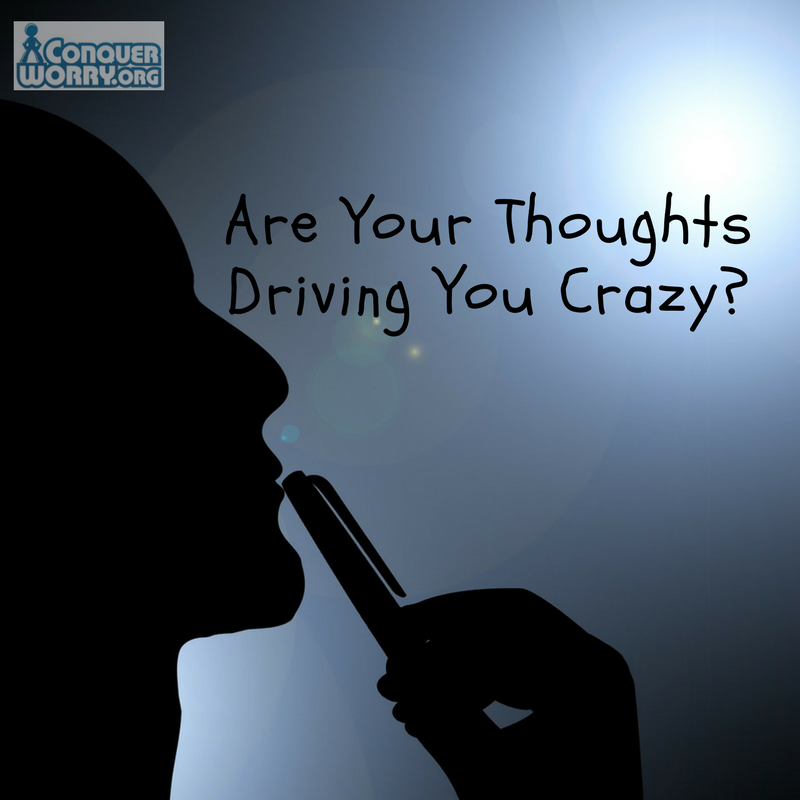 Lark was instrumental in founding the Mystic Krewe of Barkus, New Orleans own canine Mardi Gras parade. One year, her little dog Delta was the reigning King, a great honor. My Mom snapped a photo of them getting ready for the parade,
Everywhere Lark would go, she would give everyone hugs and kisses, and she would always say, "God Loves You, and don't forget it." She told that to everyone, everywhere, every day.
PEOPLE
And she not only helped animals, she helped people too. The top floor of her business was empty bedrooms, and she kept cots and beds there. She would often take in homeless men and women, and people going through a hard time. She never turned anyone away. Once I took a summer graduate course and I left my large mutt, Chewy there for six weeks. When I returned, she told me Chewy stayed in an upstairs room with a homeless man with AIDS, and that Chewy brought him much friendship during his stay. That made me so happy.
I think this has been on my mind, as the gay and lesbian rights initiative is in the news every day. We are continually bombarded with hearing about the supposed victimization of these minority groups. New Orleans has a huge gay community, especially in the French Quarter, and Lark was loved and respected by this community and she loved and respected them back.
MURDER
Lark was murdered after she agreed to help a lesbian friend who was experiencing domestic violence. The friend was going to move into Lark's house for a while to escape her partner. The friendship between Lark and the lesbian prompted the abusive partner to believe they were having an affair. The partner shot Lark, Lark's friend, and then herself, in a murder suicide that rocked the city of New Orleans.
Ironically, she shot Lark in the heart. Lark was 45 years old.
The newspapers said that Lark and the woman she was helping were indeed having an affair–they called it a love triangle. But we knew Lark for twenty years and she always had very masculine, handsome boyfriends. Even a few months before this happened, I saw Lark at church with her boyfriend. I believe she was just helping this woman, but I cannot be sure. And it does not matter to how much I loved her.
Her funeral wake was heart-wrenching. The lines to pay respects to her were literally blocks long. From well-healed to worn-down, there were people from all walks of life. Waiting hours to say goodbye. Judges, street performers, doctors, waiters, I've never seen more people crying on long sidewalks, and Southern men finally using those handkerchiefs.
An older lady at the funeral, said that when God gives people a mission in life, they often die at the hands of wrongdoers.
Oddly enough, the day I woke up thinking about Lark was the exact anniversary of her death.
—-
Source:
http://henrymakow.com/2016/07/Remembering-a-Loving-Human-Being .html
We encourage you to Share our Reports, Analyses, Breaking News and Videos. Simply Click your Favorite Social Media Button and Share.