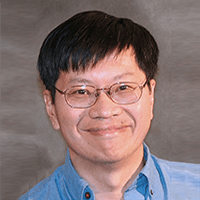 The essence of Cabalist (Satanist) i.e. "modern" cult-ure, is
the denial that people have a soul and a spiritual connection
to God
. This deliberate mistake taints all human endeavour.
Here, Andy Sloan says that psychological ailments have their origin
in the soul.
"The truth is the truth even if nobody believes it, and error is error, even if everyone believes it." - Bishop Fulton John Sheen (1895 – 1979)

by Andy Sloan
(henrymakow.com)
Modern psychology is fundamentally flawed
because it takes a materialistic view of the human person and assigns personal disorders to genetic and/or biological processes. However, as the greatest theologian St Thomas Aquinas proves, man is composed of both soul and body.
Inanimate objects such as stones have no life or independent movement. Therefore, what gives life to the material must be an immaterial principle. What we call the soul.
Therefore, character disorders therefore must reside in the soul, not the body.
In addition, these disorders must have an immaterial cause. What is it? The answer is sin, which corrupts the soul.
For as Aristotle himself observed,
"The wicked man has nothing amiable in him – no good and beautiful acts define him. He has no love for himself and his soul is rent by faction." -
Nicomachean Ethics; book IX
Similarly, Cicero said,
"Virtue is the health of the soul." (De Quaest. Tusc. Iv)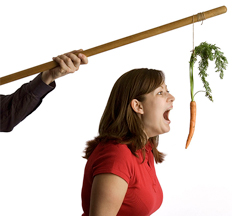 Therefore, we see that modern psychology is flawed because it does not even attribute the disorder to their real causes. Consequently, its diagnoses are wrong and treatments are false.
The consequences are extremely harmful to patients. And there can be no one single psychiatric evaluation (as used for example by the judicial system) that can be considered safe!
In addition, the modern academic environment on the subject, is impregnated with error and has been for many decades. Matthew 15:14 "And if the blind lead the blind, both shall fall into the pit."
Which statement of our Lord Jesus Christ leads us to our conclusions.
Modern psychology is based on lies and is actually a dark system of human control. Yet the field is strongly maintained by pharmaceutical companies with their ineffective treatments, due to high profit opportunities.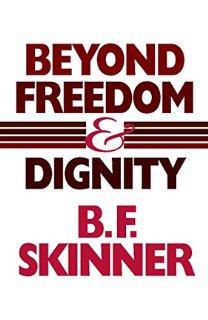 As Fred A. Baughman, Jr. – a neurologist and member of the American Academy of Neurology said:
"All psychiatrists have in common that when they are caught on camera or microphone, they cower and admit that there is no such things as chemical imbalances/diseases, or examinations or tests for them. What they do in practice, lying in every case, is to repeal the right of informed consent of each patient, then they poison the name of 'treatment'. This is criminal! "
What exactly is the entire field of clinical psychology? Nothing less than a shadow priests and penitents system, set up in mimicry of the healing of the soul, Christ established in his Catholic Church for the remission of sins.
John 20: 20-22:
"So he said again: Peace be to you as the Father sent me, so send I you When he had said this, he breathed on them and said to them … Receive the Holy Ghost. Whose sins you forgive, they are forgiven them, and whose sins you retain, they are retained. "
The practice is a complete failure and an artifice of a proud humanity that wants healing of vice, but without recognition of Christ and the admission of the guilt of their sins;
If psychological treatment is effective, where are all the happy people healed by the practice? There is only one man who can cure all the troubles of the soul of humanity.
Matthew 20:28:
"The Son of man came not to be served but to serve and give his life a redemption for many."
In truth, clinical psychology, is a punishment from God.
Romans 1:18 & 20:
"For the wrath of God is revealed from heaven against all ungodliness and unrighteousness of men who hold the truth of God in injustice. For the invisible things of God, the creation of the world are clearly seen, being understood by the things that are made; his eternal power and divinity. so they are without excuse "
Ecclesiasticus 11:16:
"Error and darkness are created with sinners:"
That such a large error may exist on such a huge scale in the world, may seem impossible to some. However, in perspective, it is written, Isaias 40:17:
"All nations are before him as if they had no being at all, and are counted to him as nothing, and vanity."
And in absolute proof of the evil of clinical psychology. Proverbs 19:2:
"When there is no knowledge of the soul, there is no good."
References
2) Professional testimony against clinical psychology.
" The hope of a psychological science became indistinguishable from the fact of psychological science. The entire subsequent history of psychology can be seen as a ritualistic endeavor to emulate the forms of science in order to sustain the delusion that it already is a science. … Throughout psychology's history as "science," the hard knowledge it has deposited has been uniformly negative." Sigmund Koch: Psychology: A Study Of Science
"There is not one shred of credible evidence that any respectable scientist would consider valid demonstrating that anything that psychiatrists call 'mental illness' are brain diseases or biochemical imbalances. It's all fraud." -Dr. Ron Leifer, MD, Psychiatrist
"ADHD is a prime example of a fictitious disease." – American psychiatrist Dr. Leon Eisenberg
"The very vocabulary of psychiatry is now defined at all levels of the pharmaceutical industry." Dr. Irwin Savodnik – the UCLA School of Medicine