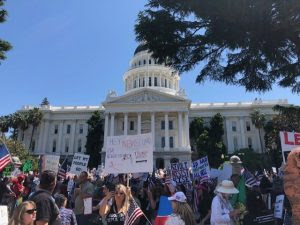 An Update from Kevin Annett
Annett: "Recently, Henry asked me to provide an update concerning our decades-long campaign to expose homegrown genocide and to prosecute killers and traffickers of children, in Canada and abroad."
On the other hand, he has left in his wake many people who say he is
"a con artist, liar, fraud, and a narcissistic, ego maniacal, sociopath with absolutely no morals, ethics, or compassion for the survivors of child sex abuse in any country. Stay clear of him, and please do not support his fraudulent causes."
I have seen some red flags: 1. Signs of narcissism paradoxical in "a man of the people." 2. Claims credit for Pope Benedict's resignation and cites nominations for the Nobel Peace Prize. 3. Establishes a new country "Kanata." 4. No real evidence that his International Tribunal is more than a website. 5. Background in extreme left-wing politics.
I intend to study his new work. For now, I reserve judgment.
In the meantime, Kevin has kindly provided this update. Consider it the case for the Defence.
"Turning sixty years of age this year reminds me of how possible it is for any honest soul to move the mountains of wrongdoing with enough devotion and focus."

by Kevin Annett
(henrymakow.com)
In general, our claims and evidence
concerning the guilt of Canada and its churches for deliberate genocide have been vindicated. On June 3, 2015,
The New York Times
reported that the Canadian government admitted that it had committed such genocide against native people and that thousands of children had died in its Indian residential school system. Of course, this was a crime without any consequences since the perpetrators are still in charge, and no-one has served a day of jail time for this mass murder. (See the documentary
"Unrepentant"
which documents Canada's genocide of Indian children.)
Since I last contributed to this website, we have expanded our investigations beyond Canada to Europe, and helped establish the International Tribunal of Crimes of Church and State: the ITCCS, which adjudicated the first court cases in history against Canada and its churches, the British Crown and the Vatican for crimes against humanity. The shock waves of those cases are still being felt, and have for one thing compelled the present Pope Francis to frantically spin doctor Vatican crimes against children behind an ever-increasingly slipping mask of beneficence. We are now working with elements within different governments to actively stop the massive global child trafficking industry at its source.
Closer to home, during 2015 and this past year, our network has helped to establish the basis for a federated and sovereign Republic of Kanata as part of the legal displacement of Canada and the Crown of England as convicted criminal bodies. As part of that movement we have launched a new program called Radio Free Kanata, broadcast every Sunday at 6 pm eastern on
www.bbsradio.com/radiofreekanata
.
In a TV interview last year, I was asked what has been my biggest accomplishment over the past twenty years. I answered "Staying alive". I was not being humorous.
CURRENT FOCUS
My main focus this year is to continue our research into the global nature of child and human trafficking, and build action groups able to confront and stop these crimes. It is also to continue reclaiming our communities under the common law and prosecute those who prey on our children. Radio Free Kanata, and the holding of training schools for these ends, is included in this work. I am also conducting another Canada-wide and then America-European speaking tour during the fall and spring.
The resistance we've faced has been constant, and tends to peak whenever we surface especially damning evidence pointing to crimes of the present. The accusations against me personally are the usual ones deployed against whistle blowers: i.e. that I am lying, making up evidence, have no credibility among people I work with, etc.
No evidence to support these claims about me is ever offered, besides hearsay. Nor have I ever been sued by anyone or any of the groups I've accused of crimes. There is no opposition from "former supporters". Those who claim to be such "supporters" are people who either have had no contact with me, or had limited contact and then turned on me with a supposed "exposure" that only exposed their own absurdity and lack of evidence.
Again, these are standard black ops measures I discuss in my new book Truth Tellers' Shield: A Whistleblowers Manual. The main point is that I would never have been able to publish and prove the truth of genocide in Canada without the active support of hundreds of native eyewitnesses. The proof has been in how all our claims have been validated.
Turning sixty years of age this year reminds me of how possible it is for any honest soul to move the mountains of wrongdoing with enough devotion and focus. I am thankful to have lived long enough to see at least some of those mountains topple; but the past years have also shown just as clearly how quickly the criminals in high office can absolve themselves of their crimes and carry on as if they are still legitimate and lawful. That is certainly the case when it comes to Canadian church and state, and their proven slaughter of more than 60,000 children for which the guilty have not suffered a day behind bars.

The important thing now is for us to never lose our vigilance, and our devotion to protecting the innocent. As evil never sleeps, neither must we, if we claim to be men and women of conscience. But we must rely on our own means and not look to the collapsing and corrupt institutions around us.
I carry on in this work not only because I can do no other but because I've learned that all that we suffer for doing what's right is but a growing-up process into the strong souls we are meant to be.
Our reclaiming of our minds and our world is in order to restore the Natural Law and its justice to a world gone mad.
There is no higher purpose, and I'm glad to have found it.