(Left, Debbie Downer, an SNL character played by Rachel Drach, was a party pooper and buzzkill.)
The best way to fight
by Henry Makow Ph.D.
Recently, I went to an out-of-town wedding and was exposed to many people who don't have a clue about the "Conspiracy".
This includes family and their friends and the throngs of strangers I saw at the wedding and on the streets.
You know what? They seemed pretty happy.
Young, good looking, affluent, they were engaged in life. There was no cloud of dread hanging over them
They don't spend time obsessing about humanity's slow-motion death spiral.
(left, oblivious to Judeo Masonic conspiracy.)
They don't know about it, and until it affects them personally, they don't want to know.
I don't want to admit it: My work is depressing.
The fact that humanity is controlled by a satanic cult (Cabalist Jews and Freemasons) depresses me. That psychopaths, perverts and criminals are our "leaders" is depressing. Monitoring their progress is depressing.
I'm depressed and I'm depressing you!
But we'd be inhuman if we weren't depressed.
On the one hand, bearing witness to the truth is a sacred duty which gives life tremendous meaning.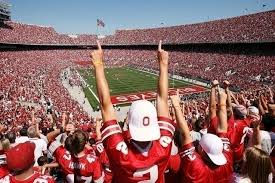 On the other hand, ignorance is bliss
.
People are much happier believing their "leaders" are rational, competent and sincere.
Am I making any difference by following this madness? What if I tuned it all out instead?
I am making a difference. An informed public is an empowered public, one that is much
more difficult to manipulate, and hence happier in a real way.
But I mustn't let it get me down.
The best revenge is to be happy in spite of it all.
Appreciate the many good things life has to offer.
Be grateful for the great blessings I enjoy.
Source:
http://henrymakow.com/2016/09/sorry-for-being-a-debbie-downer.html
We encourage you to Share our Reports, Analyses, Breaking News and Videos. Simply Click your Favorite Social Media Button and Share.