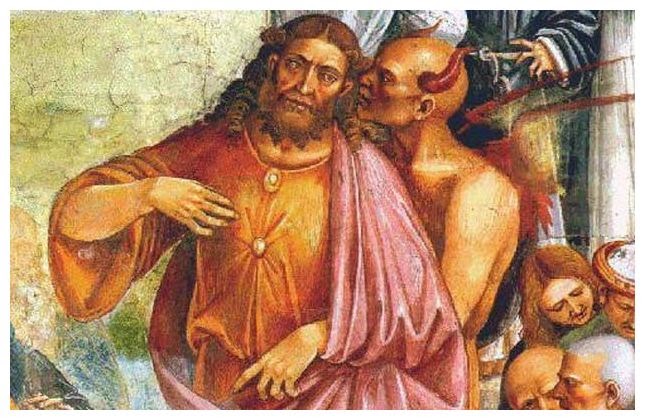 (left, the Demon)
Things always go wrong
because society has been inducted
into a satanic cult.
Things are meant to go wrong.
And they aren't
meant to get better.
by Henry Makow Ph.D.
I hate to be the bearer of bad tidings, and sincerely hope I am incorrect. Things are not going to get better.
When you have the proper paradigm, you'll understand why.
We are all to varying degrees trapped inside a satanic cult. Things are not going to get better because that's not the way these cults work.
In a satanic cult, things get worse. Satanic cults are dedicated to increasingly controlling and exploiting their members by perverting or corrupting them.
Everything bad happens because we are living in a satanic cult, not because of random error. The "leadership" is chosen by their willingness to sell their souls to the devil and betray their fellow countrymen. They are all high ranking Freemasons.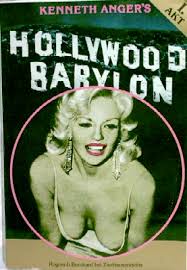 George Orwell said we can't see what is in front of our nose. The materialism. The endless, heinous wars, currently in Syria and Iraq. The promotion of gender dysfunction. Anonymous sex. The breakdown of marriage and family. The occult takeover of pop music.
The sexualization of children via "sex ed."
A reader writes, "I slowed down that Biden clip a bit you posted on your twitter feed. I am almost 100% certain that he initially says to the girl in whispers "By the way, do you know how horny I am…" At the end, it almost sounds like her father says, "Let me know when you want her." I'm trying to remove the background noise, but there is so much unfortunately…
It obviously looks like an Illuminati sex slave offering of some sort, really horrible stuff… And they don't even care if the camera is rolling, they are so secure in their power, they must be…"
He concludes: "Do you ever lose faith and wonder what God is up to?"
POLITICS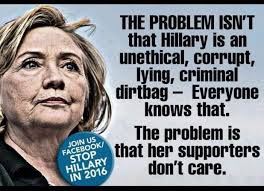 This meme shows how most people have been inducted into this cult. Hillary's supporters have signed on to a "leader" who is a Communist, an obvious criminal, a mass murderer, and likely a satanist. Brother Nathaniel says her occult agenda would
qualify her for antichrist.
Yes millions of liberals, including most of the social elite, support her. Do I need say more? They are all active, even fervent, participants in a satanic cult. They don't know it but they have actively and willingly embraced evil. They are complicit.
Trump is no better. Can we trust someone who is a Freemason who has hobnobbed with the Illuminati Jewish satanists all his life? Yet, the rest of us have signed on to this branch of the satanic cult.
Cast a vote for Trump because the Illuminati Jews appear to
hate
him so. But don't
let them have your heart and soul. That's joining the cult.
And don't hold your breath. Nothing will change until tens of millions leave the cult.
THE TEMPLATE
In Judaism Original Template for NWO, I suggest that Judaism is the original Illuminati cult model. In other words, Jews were the original victims of Jewish satanism, i.e. Kabbalah. They were controlled and exploited by rich Jews and rabbis. But many were converted and, thanks to Freemasonry, the sickness
which masks itself as "progressivism" (really Communism) took over society as a whole.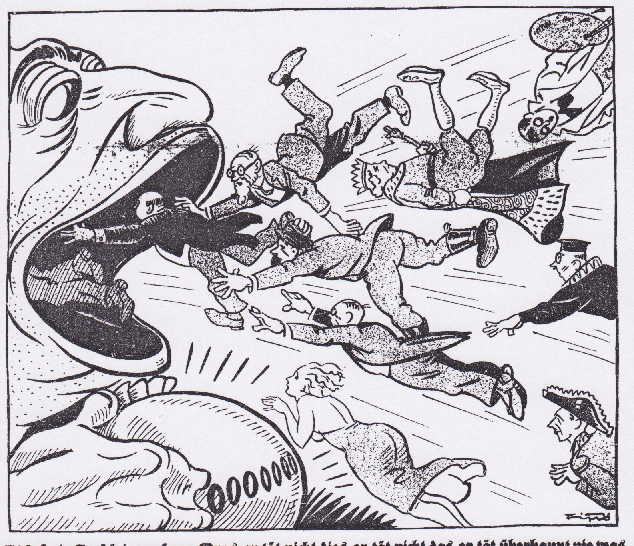 (Cartoon from Der Sturmer depicts how Jewry uses greed to corrupt Gentile society. Monarchy, artists, professors, jurists, women are all swallowed up.)
This is how we became a satanic cult. So in a sense, the Nazis were right. As the son of Jewish holocaust survivors, this is hard to admit. The demented megalomanic mission of Illuminati Jewish bankers put all Jews in jeopardy. Especially, if I am right that they created the Nazis
as a ploy to discredit and destroy resistance to their pernicious agenda.
Satanism is the agenda of Organized Jewry and Freemasonry. It has spread like a cancer throughout society, which
has become a satanic cult. But most individuals –Jews, Freemasons, Hillary and Trump supporters — are not Satanists. They just
do not know they are caught in a trap. They need to declare independence from society as a whole and pledge allegiance to a higher truth.
Note: Here is how a 50-year-old female reader recently described men of her generation to me. Sounds like a satanic cult to me.
Here's the situation. E
ither men cope with life via something: alcohol or pot or coke or prozac or some drug.
Or if they do not do drugs they drug themselves with porn/masturbation or some secret sexual perversion.
Like one guy who told me every so often he has to have homosexual sex–but he does not consider himself a homosexual because he is married with a wife and children and he only does it once or twice a year!
Or the ones that go to Thailand for occasional young young female prostitutes –pedophiles -really.
Or Religious nuts Or some crazy thing
Or they are obsessed with money and are doing illegal things like the nice Christian guy from Apple -a top executive doing insider trading and he drank too much But he went to church every Sunday….
So many look good at first then as you get to know them –disaster and now that I am older men my age are so sick.
They are on high blood pressure medicine or some pain killer meds.
Men in my generation were in a fogged out sleep- of porn and drugs.
and many did get married but No children because they were worried about over population ….
And they did not want the responsibility
Just so many immature men. I
t's a disaster.
Source:
http://henrymakow.com/2016/09/why-do-things-go-wrong.html
We encourage you to Share our Reports, Analyses, Breaking News and Videos. Simply Click your Favorite Social Media Button and Share.