(May 14, 2014)
by Kevin MacDonald
Wilhelm Marr's Victory of Judaism Over Germanism
(from January 6, 2010)
Edited and abridged by henrymakow.com

Wilhelm Marr has gone down in history as the first racial anti-Semite. His signature work, The Victory of Judaism over Germanism: Viewed from a Nonreligious Point of View, (1879) expresses Marr's views as "a 'scream of pain' coming from the oppressed" (p. 6).
Marr sees Germans as having already lost the battle with Jewry: "Judaism has triumphed on a worldwide historical, basis. I shall bring the news of a lost battle and of the victory of the enemy and all of that I shall do without offering excuses for the defeated army."
In other words, Marr is not blaming the Jews for their predominance in German society, but rather blaming the Germans for allowing this to happen.
Anti-Semitism .. was actually motivated by "the struggle of nations and their response to the very real Judaization of society, that is, to a battle for survival…. I therefore unconditionally defend Jewry against any and all religious persecution." (p. 10)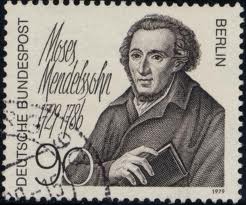 Jews used their abilities to obtain power in Germany and other Western societies: "By the 19th century, the amazing toughness and endurance of the Semites had made them the leading power within occidental society. As a result, and that particularly in Germany, Jewry has not been assimilated into Germanism, but Germanism has been absorbed into Judaism." (p. 11)
Marr credits Jews with bringing economic benefits to Germany: "There is no way to deny that the abstract, money-oriented, haggling mind of the Jews has contributed much to the flourishing of commerce and industry in Germany."
"What we [Germans] don't have is the drive of the Semitic people. On account of our tribal organization we shall never be able to acquire such a drive and because cultural development knows no pause, our outlook is none other than a time when we Germans will live as slaves under the legal and political feudalism of Judaism." (p. 14) …
"We are no longer a match for this foreign tribe." (p. 27)
As a result of his high estimation of Jews and low estimation of Germans, Marr claims that he does not hate Jews. The conflict between Jews and Germans is "like a war. How can I hate the soldier whose bullet happens to hit me? — Does one not offer one's hand as victor as well as a prisoner of war? … In my eyes, it is a war which has been going on for 1800 years." (p. 28)
REVOLUTION
By 1848 Judaism had entirely ceased being a religion at all. It was "nothing else but the constitution of a people, forming a state within a state and this secondary or counter-state demanded certain material advantages for its members." (p. 17)
Marr states that Jewish emancipation only meant political equality because Jews had already achieved "a leading and dominating role" (p. 17), and dominated all political factions except the Catholics.
"The daily press is predominantly in Jewish hands, which have transformed journalism … into a business with public opinion; critique of the theater, of art in general — is to three quarters in the hands of Jews. Writing about politics and even religion is — in Jewish hands." (p. 19)
While Jews are deeply involved in creating the culture of Germany, "Judaism has been declared a subject off-limits for us Germans. … To comment on [Jewish] rituals is 'hatred', but if the Jew takes it upon himself to pronounce the last word in our religious and state affairs, then it is quite a different matter." (p. 20)
Jews are powerful and they will continue to obtain more power. In the end, Germans will be at the mercy of the Jews:
"Within less than four generations there will not be a single office in the land, including the highest, which will not have been usurped by the Jews. Yes, through Jewry Germany will become a world power, an Occidental Palestine… Jewry has fought the Occident for 1800 years. It has conquered and subjected it. We are the vanquished and it is quite in order that the victor chants 'Vae Victis' [woe to the vanquished]. (p. 22)
The Jew has no real religion, he has a business contract with Jehovah and pays his god with statutes and formulations and in return is charged with the pleasant task of exterminating all that is not Jewish. (p. 14)
RUSSIA: MARR'S PROPHESY
Marr saw Russia as the only European nation that had resisted the Jewish onslaught. However, he believed that Russia would eventually fall by bloody revolution and this revolution would lead to the downfall of the West: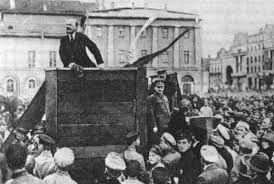 [Among European nations, only Russia] is left to still resist the foreign invasion. … [T]he final surrender of Russia is only a question of time. … Jewish resilient, fly-by-night attitude will plunge Russia into a revolution like the world might never have seen before. … With Russia, Jewry will have captured the last strategic position from which it has to fear a possible attack on its rear …. After it has invaded Russia's offices and agencies the same way it did ours, then the collapse of our Western society will begin in earnest openly and in Jewish fashion. The 'last hour' of doomed Europa will strike at the latest in 100 to 150 years." (p. 24-25)
Indeed, Jews are already taking the lead in fomenting anti-Russian policy, as in the Russian-Turkish war. For example, ideas that "the insolence of the great sea power England might be curbed" by allying with Russia were banned from the Jewish newspapers. (p. 26)
Marr is entirely pessimistic about the future, foreseeing a cataclysm:
The destructive mission of Judaism (which also existed in antiquity) will only come to a halt once it has reached its culmination, that is after Jewish Caesarism has been installed." (p. 28)
Jewry will have to face a final, desperate assault particularly by Germanism, before it will achieve authoritarian dominance. (p. 29)
Marr thinks that anti-Jewish attitudes will become powerful but ultimately they will fail to fend off disaster for the Germans and the West. Marr lays part of the blame on the fact that the only people who publicly oppose the Jews conceptualize them incorrectly as a religion.
As a result, responsible, informed criticism of Jews that would appeal to non-religious people and intellectual elites never appears in the press: "A catastrophe lies ahead, because the indignation against the Judaization of society is intensified by the fact that it can't be ventilated in the press without showing itself as a most abstruse religious hatred, such as it surfaces in the ultramontane and generally in the reactionary press" (p. 30).
Nevertheless, even a "violent anti-Jewish explosion will only delay, but not avert the disintegration of Judaized society" (p. 30).
Regarding his own mission, Marr sees himself as a soldier fighting a lost cause: "I am aware that my journalist friends and I stand defenseless before Jewry. We have no patronage among the nobility or the middle class. Our German people are too Judaized to have the will for self-preservation." (p. 32)
——————————
Kevin MacDonald is editor of The Occidental Observer and a professor of psychology at California State University-Long Beach.