University of Lethbridge professor, Anthony Hall, (left).
He was set up
by Jewish activists who planted an inflammatory image
on his FB page. He has been suspended without pay, and
the university has asked for his resignation.
Kevin Barrett has penned a letter to the university president
which can form the basis of our own emails.
Organized Jewry represses free speech under the pretext of "hate", when their hidden agenda actually is based on the hatred and enslavement of the goyim.
by Kevin Barrett
(henrymakow.com)
One of the contributors to my book, ANOTHER French False Flag? Professor Anthony Hall of the University of Lethbridge, has just been suspended without pay. The pretext was a horrific image planted on his Facebook page, which was used to launch an inquisition targeting his work on False Flag Weekly News.
Professor Hall says:
"Write to my university. The president is mike.mahon@uleth.ca cc me at antoniusjameshall@gmail.com Let others know…Tell them administration of University of Lethbridge is under B'Nai Brith control and by attacking me is attacking academic freedom and the atmosphere for civil discourse on campus, not only at my school but at all Canadian post-secondary institutions. Invite me to come and speak. This is the fight of my life and the stakes are very high. Give me suggestions on how to organize and respond. -Tony Hall"
Below is my letter in support of Tony Hall, sent to mike.mahon@uleth.ca and copied to:
antoniusjameshall@gmail.com letters@lethbridgeherald.com contactmeliorist@gmail.com program@ckxu.com
Dr. Mike Mahon
President, University of Lethbridge
Dear Dr. Mahon,
I'm writing in response to the ongoing orchestrated attack on Professor Anthony Hall. The smear campaign against Professor Hall is an attack on the entire academy. Its purpose is to terrorize academicians into remaining silent on controversial issues. If successful, the media lynching of Professor Hall would grossly undermine academic freedom, especially the institution of tenure.
The lynchpin (no pun intended) of the anti-Hall campaign is a horrific image that was planted on Professor Hall's Facebook page – unbeknownst to Professor Hall, who had absolutely nothing to do with that image. The grossly offensive image, which features a Jewish man being strangled alongside ultra-inflammatory text calling for the killing of "all Jews," was in fact created by an allegedly self-employed propagandist named Joshua Goldberg, who was later arrested for his efforts to create incidents of so-called "Islamic terrorism."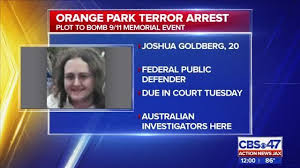 Obviously Joshua Goldberg created his horrific "kill all Jews" image not because he himself is anti-Jewish, but rather as a way to manufacture false evidence of "anti-Semitism" that could later be used against people like Professor Hall. Goldberg appears to have created this awful image precisely to fit the definition of hate speech. It is a weaponized image. The weapon was used against Anthony Hall in precisely in the way its creator intended.
When planted evidence is used against a victim, it is the criminals who manufactured and planted the evidence, not the victim, who are at fault. Joshua Goldberg, B'nai Brith, and the individual or entity who planted this hate speech on Professor Hall's Facebook page all ought to be investigated for their respective roles in this orchestrated smear campaign against Professor Hall.
The institution of tenure exists for one reason and one reason only: To ensure that even the most controversial avenues of research and interpretation are fully protected in our academy. Professor Hall is using his tenure properly. Are you? Is anyone else at the University of Lethbridge? If not, why not? How can you, or any other professor, justify holding tenure if you are not, in fact, making every possible effort to challenge the most sacrosanct public myths, and to pursue the most controversial avenues of research and interpretation?
Sincerely,
Dr. Kevin Barrett
(608) 583-2132
Skype: DrKevinBarrett
PS: Here are links to my recent op-eds about the witch hunt against Professor Hall.
http://www.veteranstoday.com/2016/10/04/cbc-hall/
http://www.veteranstoday.com/2016/10/02/freespeech/
http://www.veteranstoday.com/2016/09/28/holo-euro/