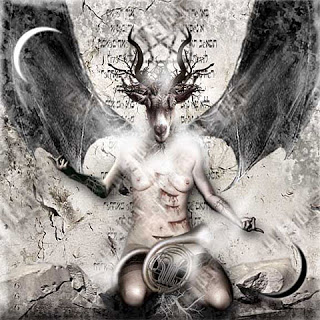 "The next President of the United States of America has been selected and will be Hillary Clinton.
She's always been ours and will more quickly advance to WWIII with Russia. Solve et coagula.
As I sent to you, the electronic voting systems can and will use 'fractional voting'.
I'm told that even Donald Trump hasn't mentioned this."


Fozdyke is usually wrong so Trump fans may rejoice at this prediction.
As for the rest,
I present it for those who have the interest and
perseverance
To the Memory of Peacocks & the Hyena King
(henrymakow.com)
I'm loving the American presidential election, the Global Election Management System and fractionalized or fictionalized voting. All sizzle and no steak. One of the better smoke and mirrors shows. American presidents are selected not elected! The sheeple are so easy to fool there's hardly any fun in it any more. Donald is two-faced and adult diaper Hillary is genital-centred and unwell. 'Did you just soil yourself?' 'Sure! Do you think I smell this bad all the time?'
I'm told that Bro. Hod [Horace Dribben] brought the worlds of law, medicine, art, actors and politics together with journalism, smart society, new money, espionage and degradation. As a high grade, left hand path Magician, his wife Stella held all the power. Hod just directed it. And brilliantly. He used to sit naked in the corner watching her pleasure multiple men. What do you think he was doing? On the second anniversary of their marriage, Macmillan was advised by Americans of the ménage à trois. That was Our hold over the Prime Minister. He knew that We knew. That was also arranged by a great Magician, Dr. Ward. Significant information given to the Keeper of the Rolls is still top secret. Why do you think that is? Sandys and Bro. Hod: a Satanic double act. Ours was the whole, sad series of events – but to definite ends.
The right hand path religions are strong both in terms of adherents and brutal methodology. Sheeple just can't get enough self-hatred, torture, ignorance, cruelty, suffering, misery and death. Faith – a sad mixture of ignorance and hope – teaches only servitude and dependence. The first recorded lie in Xtain/Jewish scripture was by god (so called) and the first truth, by Satan: Genesis 2:17 and 3:4-5.
In the case of pray-pay-obey Xtianity it's all negative and death-centred. There's no virility, honour or integrity. Right hand path morality is ruthlessly grubby but oblique. Omnipotent Old Gormless had to resort to the brutal murder of his sales manager son and altar boys' wet dream in order to save you. This is held up as a great thing! The Romans should have used a stake through his heart.
The feminine based left hand path is far more dangerously elitist and has always had fewer adherents. There's a very high wastage rate. Many are called but few are self-chosen. That's just how it is: selfish, self-assured, individual and reality based. It's the most harrowing and inherently lonely path. Our God demands study, not worship. And Satan doesn't care – because it's your very own path. Nonetheless He summons. The God of this world has opened Our minds, to enable Us to see the light of truth and the glory of Satan, who is God.
While realising our own personal divinity we ground ourselves by living as beasts of the field – rejoicing in the fleshly life! That's one of the aspects which sets the Alpha Lodge tradition apart from those of the modern Order of Nine Angles, which are more physically demanding and austere. We use the Epistle of Matthias. The O.N.A. doesn't. (The Epistle was obtained decades ago by Petor Narsagonan from a Catholic institution in Manilla. That's all I'll divulge about its recent origins.) We have similar ends to the O.N.A. but different curricula. We employ the latrine doctrines of the Vama Marga, because in terms of initiation these work very quickly to solve et coagula the psyche. See Ezekiel 4:12-13 and II Kings 18:27.
Carl July 15, 2016 stated, "…Lucifer stimulates the intellect and Jesus stimulates the heart." That's why you can believe the patently absurd, like Francis the talking donkey (Numbers 22:28). Our God stimulates the intellect that our eyes may be opened, so we become Gods/Goddesses. "The role of Christians…is to bring love and light into a world of rebellious Fozzy's, who destroy and horde." You cannot get a better description of Xtianity, can you? As Petor used to quip with contemptuous disdain, 'Two thousand years of Jesus should be enough for any healthy stomach.'
But I don't care. Why should I? Just nameless grist for the mill. Plus Catherine's inane permasmile and tell-tale scar. [
relates to the Duchess of Cambridge having a lobotomy - years ago. ]
The Usher desecrates before the revenge of Vindex – solve et coagula again. Are you afraid that I'm not? And when I die physically I know I'll exist spiritually. In my case a God will be born…"that I may walk with Satan, in His world, with His bride".
—
Source:
http://henrymakow.com/2016/10/Resident-Satanist-Weights .html
We encourage you to Share our Reports, Analyses, Breaking News and Videos. Simply Click your Favorite Social Media Button and Share.