Story Views


Now:
Last Hour:
Last 24 Hours:
Total:
Does Power Struggle in China Point to Change?
Thursday, November 3, 2016 6:32
% of readers think this story is Fact. Add your two cents.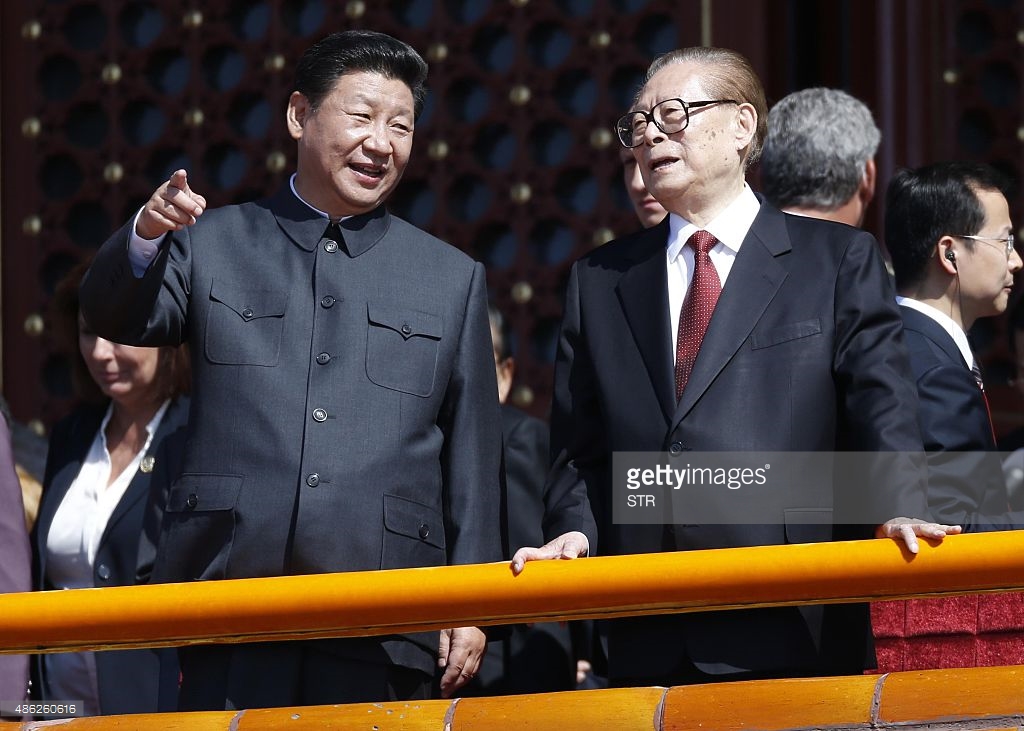 Chinese Leader Xi Jinping (left) Exposes Former Leader Jiang Zemin (Right)
Jiang started the lucrative organ harvesting racket in 2001 in military hospitals and at least 1.5 million Falun Gong practitioners are believed to have been killed for their organs. Unofficial sources claim the number of casualties to be up to 6 million people based on hospital reports.

(Disclaimer: I don't endorse this grim view but respect the author, and post for the sake of discussion.)
by KMG
(henrymakow.com)
While all eyes are on the US election and the US-Russia conflict, great things are happening in China.
In the last 12 months, we have seen a steady flow of articles in western MSM, i.e.
New York Times
and CNN, regarding state-sanctioned organ harvesting taking place in China on a massive scale.
These articles seem to accuse the CCP (Chinese Communist Party) of doing bad things – which is contrary to MSM´s usual praise of China. So what is really going on? Why would the CCP want to expose itself in this way? Isn´t that suicidal?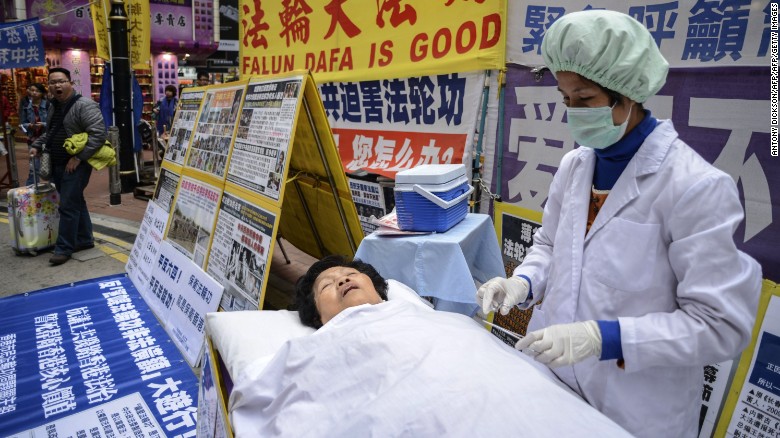 A power struggle is taking place in China that we don´t hear about in MSM. The former leader of the CCP, Jiang Zemin and his allies in the military are all being purged by the new CCP leader, Xi Jinping. The official reports mention corruption but those officials were all involved in the persecution of Falun Gong; and organ harvesting was the most outstanding of their crimes.
Rumours have it that Jiang and his two sons are already under house arrest and that Jiang will be publicly prosecuted very soon. Jiang started the lucrative organ harvesting racket in 2001 in military hospitals and at least 1.5 million Falun Gong practitioners are believed to have been killed for their organs.
In any case Xi Jinping has decided to expose the organ harvesting in order to get rid of the Jiang faction´s power in China. A recent article in Hong Kong indicates that Xi Jinping aims at shutting down the whole CCP completely. Chinese communists are very focused on prophecies and the ancient prophecies indicate 2019 as the year when the Chinese Communist dynasty will collapse.
THE NEW CHINA
What is in store for Chinese people and the world after the CCP collapses? Do we think that the CCP would let the power slip out of their hands? People versed in world politics know that the global elite follow an intricate plan leading to world government and most likely the epicenter of power will be China since they already control much of the UN and the global economy.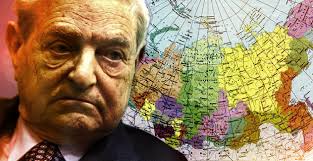 George Soros has stated in an interview with FT in 2009:
" .. you really need to bring China into the creation of a new world order — financial world order… So I think you need a New World Order that China has to be part of the process of creating it, and they have to buy in. They have to own it the same way as I said the United States owns…the current order.. United Nations climate chief Christiana Figueres said that democracy is a poor political system for fighting global warming. Communist China, she says, is the best model." (Daily Caller)
So whatever we think about the Hillary-Trump election and Russia – we must put our spotlights on the deceptive and quiet Chinese rulers. Don´t be surprised to find all countries "buried alive after a quick WW III".
And everyone might have to subscribe to a satanic world theocracy ruled by Tibetan lamas calling themselves "Jews". We have recently heard of Chinese government officials worshipping Dalai Lama openly. The global satanic conspiracy has been ongoing in virtually all religions, governments and "global institutions" since centuries. Now their final goal is just about to be fulfilled. These sorcerers believe that they will sit on top of the world like emperors with an enslaved world people worshipping them as Gods. They also believe that they became holy by doing evil.
THE PATH TO WORLD GOVERNMENT
Isn´t it a paradox that the most evil organization on earth, the CCP, will auto-destruct because of butchering millions of Falun Gong practitioners – people with divine faith who try to follow Truth-Compassion-Tolerance? And this destruction will be used to create a new global evil in line with biblical prophecies making the Antichrist rule the whole earth. There will be five main themes in order to garner people´s support for a dictatorial world government:
· 1) Organ harvesting on Falun Gong practitioners in China to collapse the CCP.
· 2) False flag islamic terrorism – possibly nuclear – around the world to scare people into submission.
· 3) Nuclear WW III with Russia to promote the idea of "global safety" with world government.
· 4) Expose all corrupt puppet politicians in the west to garner support for dictatorship.
· 5) Creation of a satanic world religion in opposition to the Marxist, materialist paradigm. People won´t understand that it´s also an evil religion until too late.
If you want to do good and help your fellow man, please teach them the truth and unite against evil. As long as people are enslaved to the MSM they won´t be able to know the truth and they will never unite. Passing out flyers and talking to people might be the only hope as the Internet and other digital channels soon will be shut down.
Source:
http://henrymakow.com/2016/11/power-struggle-point-tochange.html
We encourage you to Share our Reports, Analyses, Breaking News and Videos. Simply Click your Favorite Social Media Button and Share.