Left, Paula White, Kenneth Copeland and Others Lay Hands On Donald Trump
Today, we focus on his ties to America's 90 million
Evangelical Christians, 81% of whom voted for him.
(Disclaimer: Where there is smoke, there is fire.
Cynthia Underwood has found a great deal
of smoke.)
by Cynthia Underwood
(henrymakow.com)
When I saw that Donald Trump aligned himself with the religious alt right (i.e. Evangelical/Charismatic Christianity) and his key liaison was (Mk'd)
Paula White
, I knew right away this had to be a psy op (or controlled opposition. I could be wrong, but I don't think so. I already knew that
Kenneth Copeland
was a satanist and participated in satanic ritual abuse. He was part of the inner circle that prayed for D.T. at the beginning- a gatekeeper. Copeland is also the wealthiest Charismatic/Evangelical pastor).
Anyone with eyes to see knows that Paula White is a creation of the Illuminati and a fake. Even many within the Christian community do not take this woman seriously. Charismatic Christianity is so far off the deep end, there is no hope of recovery. The only thing to do is leave the "system"! Their prophecies are either creations from their own carnal minds or mind control programming from the Illuminati who created them.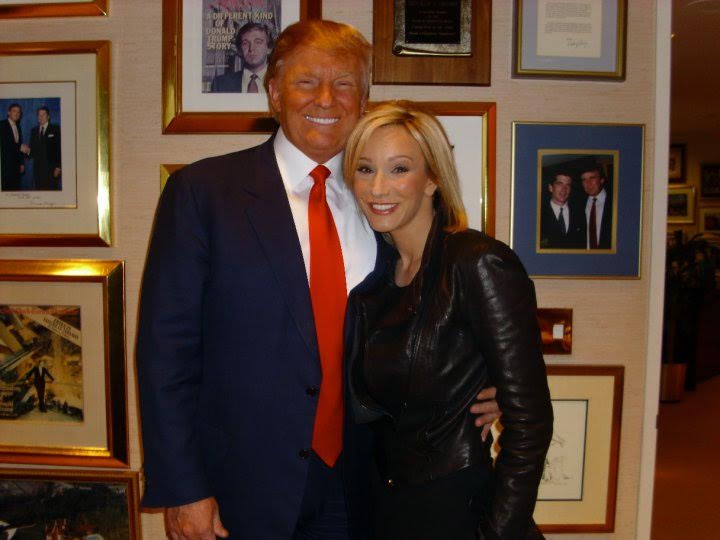 I believe the puppet masters are using D.T.'s connection to Paula White and the church to program the sheep for the NWO – lots of messianic and end-time mind control programming connected with his campaign and persona. His connection with the state run 501C3 church legitimized a very false and broken religious system instead of exposing it, further enslaving the sheep to their religious handlers and programmers (and the IRS).
Saeed Abedini is just one of the many avatars and vocal chords for the illuminati. He's a complete fraud. I believe his story was created (i.e. crisis actor/FF/hoax) ) to gin up the artificially created war between Christians/Jews and Muslims, perpetuate the official government narrative and lie of 911, the bogus war on terror, and demonize Iran as a boogieman. Billy Graham was another creation of the illuminati for the NWO puppet masters.
Yeshua condemned the pyramid scheme. No genuine spiritual relationship needs an earthly organization to govern and control it! (Matt. 20; Mark 10; Luke 22) I liked what Aangirfan's web site said about the church: "Church is a business and a slave plantation for the blind". (It has been for at least 1700 years.—- a soul scalping machine.)
In summary, the church has been hi-jacked by the hidden hand of the illuminati (really ever since Constantine), and they are creating the ZNWO through the dispensationalist church, (and Jewish Zionism). Paula White appears to me to be MK'd and like a Sarah Palin for the church. Her third husband and rock star,
Jonathan Cain
, could be one of her handlers. These slaves/women become go-betweens and messengers for their handlers and controllers, not just sex slaves. (The church won't touch this subject because it would not only shine the light on them, but the entire system would collapse! as it should!). The religious right really got its start back with Jerry Falwell and the Moral Majority. Israel donated a Lear Jet to Jerry Falwell.
Frank Schaeffer Jr. wrote a book about this. He became a very bitter/angry person through his experience but he does give excellent facts and truth about the religious alt right. (I don't agree with his political views.) Frank's book "Crazy For God" is a good book to read for reference.
Trump has made a very bizarre choice to align with the church! (Reminds me of a repeat of Constantine joining with Pagan Rome). I am not sure I see the whole picture, but I'm not buying the Trump propaganda yet. The political system is broken and the Constitution has been shredded. It appears that Washington, D.C. is owned and controlled by "The Crown", and not the Constitution. The new Student Center at Oral Robert's University is named after Armand Hammer and money was donated to them through the Armand Hammer Foundation. Oral Robert's, as you know, was a pioneer of Christian Zionism. The Zionist spider web is ubiquitous/global. http://hammercenter.org/
Kennth Copeland is one of the biggest names in Charismatic Christianity, and the leader who did the ecumenical service with Bishop Tony Palmer and the Pope gave a message to them via I-Phone Skype. Tony Palmer died (was sacrificed) shortly after that meeting.
Note:
Attached are a number of articles regarding D.T. and Paula White that hopefully will help connect the dots. Her life story reads like a soap opera on steroids. I am not sure how she began a relationship with Donald Trump, but they apparently have known each other for many years and she owns or has owned a condo in Trump Towers. I am very familiar with the stream of Christianity she circles in and have attended many services and meetings with Word of Faith and Charismatic leaders.
I believe she is MK'd and a plant. My guess is that she has a front alter personality that is a Pastor. Because of her connections with Donald Trump, evidently she was chosen as the liaison/go between Evangelical leaders and D.T. Paula White is the one who stood next to Donald during the original prayer meeting (see video) while hanging tightly on his arm.
Very bizarre! It looked more like a slave/handler relationship to me,….or his wife and/or date. P.W. is said to be Donald Trump's spiritual advisor…….and I have some amazing beach front property for sale in Iceland! LOL.
After Paula White's divorce from Randy White, she eventually was selected to take over a church in Orlando Florida called New Destiny Christian Center. The previous pastor was found dead in a hotel room from a drug overdose. I believe he was sacrificed and was probably MK'd himself. The church is not far from the Pulse Nightclub and evidently Paula received a text from Trump asking what he could do to help out with the Orlando FF/Hoax shooting. (Gatekeepers for government psyops). In my personal opinion, both D.T. and Paula's current rock star husband could be her handlers. Welcome to Charismatic and Evangelical Christianity, or a christian version of "Eyes Wide Shut."
—
https://www.youtube.com/watch?v=EQ18exdhR6I
Source:
http://henrymakow.com/2016/11/trump-evangelical-ties.html
We encourage you to Share our Reports, Analyses, Breaking News and Videos. Simply Click your Favorite Social Media Button and Share.