I will not mince words. Judaism defined by Talmud and Cabala is Satanism. It is not a religion. It is anti religion. Mankind has been inducted into this satanic cult by both Jews and Freemasons.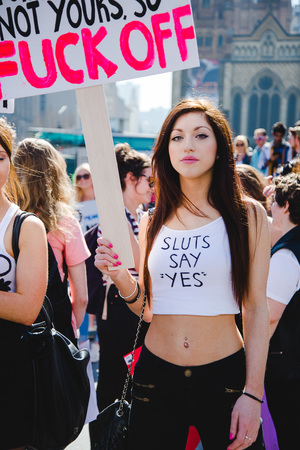 The goyim have been brainwashed to think it's "anti semitic" to resist their own genocide . I am an ethnic Jew who lost grandparents in the holocaust. As long as most Jews support and implement the Illuminati agenda, anti Semitism is a natural and necessary defence mechanism. Jews are not your friends. Nor are Freemasons, which is Cabalist Judaism for Gentiles.
Believe it or not, I find things to like in many Jews, including my own family. That's why it hurts to see the Jewish people hijacked by Satanists. I sound an alarm, "we have been deceived, and have become deceivers." Jews have been morally compromised and put in jeopardy by their leaders. I wish to alert them (and all people) to a dehumanizing occult power, i.e. Illuminati. In reality, I am a "pro-Semite and pro-human."
Paul Fromm describes how Jews see strong patriarchal nuclear families as repressive and anti Semitic. They promote radical individualism, where the dysfunctional individual takes his identity from consumer society.
Even though Masonic Jews are largely responsible for imperialism, "White guilt" is used to attack the concept of nation. According to Kevin MacDonald, Jews believe Whites have no moral legitimacy. "Europeans have no moral right to any sovereignty anywhere," he says. This is increasingly apparent in Europe today.
[In Part V, Jones takes issue with MacDonald saying religion, specifically Catholicism, is the best organizing principle in resisting the Jewish onslaught. "White? What is that?" Catholicism, he says, has most experience dealing with the Jews.]
Jones implies our fear of anti Semitism is another Jewish scam. "We have internalized the commands of our oppressors. We need to liberate ourselves from the Jewish super ego. We cannot pretend Jews are our friends."
He says the inevitable result of sexual liberation and the destruction of the family is extinction. People will not have children. This affects Jews as well as Gentiles.
As satanic possession, Communism takes many forms. When it failed to mobilize the worker to revolt, it morphed into feminism and mobilized women. Communist Jews promoted sexual "liberation" and "LGT rights" to undermine gender, marriage and family. They promoted multiculturalism and mass migration to undermine race and culture. Satanist Jews always find a fissure to pack a stick of dynamite. Blow up Syria and inundate Europe for example. Civilization must fail so their hegemony will succeed.
As far as the Pentagon is concerned, a military conflict with China and/or Russia is inevitable, and this prospect has become the driving force of its tactical and strategic planning. -
Source:
https://www.henrymakow.com/2017/02/goy-guide-to-social-change.html
We encourage you to Share our Reports, Analyses, Breaking News and Videos. Simply Click your Favorite Social Media Button and Share.