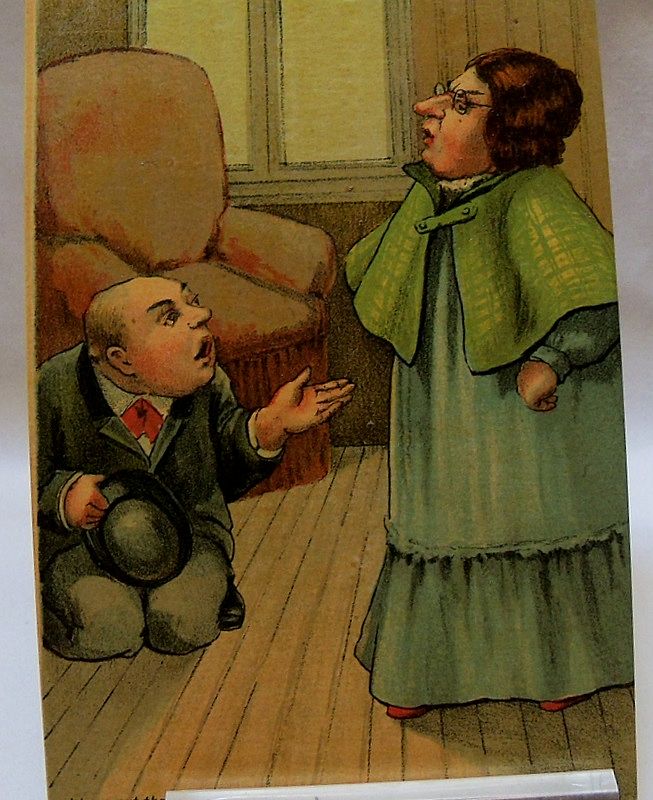 Many Jewish men are effective
in their workplace but m
ice at home.
(from Dec. 27, 2013)

By Frank Senger
(henrymakow.com)
I did this because I am an alpha male. I am the only child of Holocaust survivors. I take after my Berlin-born Jewish father.
I am very accomplished and have been very successful in many occupations and entrepreneurial pursuits.
My Jewish wife lacks the common sense, analytical ability, memory of cause and effects and my broad base of knowledge. To this I have always maintained the role of lead dog, but with an open ear. I always recant any position or decision that my wife can show is flawed. I gave my daughter that same right, which she used at 4 years old, no problem.
I just realized that almost all of my Jewish friends and their wives share the same domestic structure. The men all are Very Successful and work about 40 to 60 hours a weeks, while their wives either do not work or work part time.
Yet all these women decide who, when, where and how. It is reminiscent of indentured servitude. Why are 99% of Jewish husbands like this?
I know a man who probably earns over $1,000,000 a year, lives in a $1,500,000 mansion in Richmond, Va. His wife doesn't work, yet she dictates that he can play golf on Sat. but only if he gets home by 11:00 a.m…
Another similar couple has the man working 6 days a weeks. His wife works 2 days a week for 5 hours a day babysitting children, yet he gets up to walk their dog at 6:00 a.m. then goes back to sleep for a few more hours of sleep while his wife snores undisturbed in the arms of Morpheus 7 days a week. Not even one day a week does she get her fat ass up out of bed for the most devoted husband I know.
As with most Jewish husbands who reside in a scarcely Jewish populated area, we tend to polarize with others Jewish couples.
ALL of my male friends are pussy whipped beyond belief.
Their wives have totally alienated or excommunicated us because of my "alfa maleness".
The wives want to keep me and my views away from their husbands, lest they get the idea that they may have a voice in their marriages. I might kill the goose that lays the golden egg.
Is it just me, or does this happen to others of my ilk? Any feedback will be greatly appreciated.
—-
Makow comment:
My mother-in-law's answer: "Jewish mothers." I extrapolate that in secular jewish culture, women often are altogether too dominant.
Husbands withdraw. That's why so many Jewish males become homosexuals.
Jim Perloff Comment:
Henry, the woman who henpecked the author of the "Protocols" must have been some battle-axe!
First Comment from Mary:
I am a young, Christian woman married to a Jewish man. My husband is extremely nice and easy-going, but can be such a wimp sometimes. It used to be pretty bad before. I don't know if it had to do with his childhood (he was raised by a mentally unstable and domineering mother), but I found it to be a huge turn-off. Things are better now because I've addressed my need for a strong, masculine husband.

I came from a Christian family where dad's word was law, so I told my husband, "You need to be the boss of this family. It's what I want." I also treated him with complete respect which really made a difference. He is getting better. However, after meeting his family, I was completely shocked at how he was treated by the women. Not only did his mother constantly, scream, yell, and demean him….but his aunts and grandmother were the same way!
After we were married, he would get constant calls from them at all hours of the day….the disrespect was unbelievable. They treated him like garbage…..this is a grown married man and father! The saddest thing is he acted like it was totally normal!
Source:
https://www.henrymakow.com/2017/04/Why-are-Jewish-Husbands-Henpecked.html
We encourage you to Share our Reports, Analyses, Breaking News and Videos. Simply Click your Favorite Social Media Button and Share.