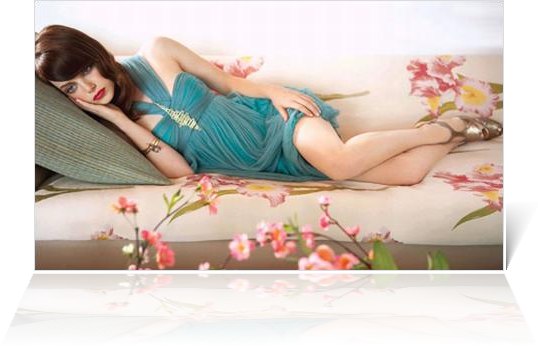 A reader accuses me of
insinuating New Age heresy
into my articles. I never said I
was a church-going Christian.
I espouse a generic religion:
an affirmation of God, whom I
equate with spiritual ideals like truth.
I expose the Illuminati who have usurped God's place,
and inverted reality. They have denied our Divine Spirit
which is a prerequisite
Perfection = God.
We are all motivated by
a love of God, i.e. Perfection.
We have been brainwashed to reject terms like "God," but we can no more forego God than we can deny love and light.
by Henry Makow Ph.D.
In the article, I said I was stopped short when I read that God had ordered Moses to murder 3000 Israelites who worshipped the golden calf and engaged in dissolute behavior. I preferred Jesus' vision of a loving God who attracted followers by example and not force. Lazar wrote:
" I may have to altogether stop reading your website even though it has some true insights on what is going on in the world. You are really throwing in some heresy religion, and speak of the evil intent of Freemasons and illuminati and Jews and such but by your unbelief in the true God of the Bible of the Old and New Testament you are really just making your own separate religion. You are very knowledgeable but I just wanted to further write that all knowledge comes from God, and by trusting yourself too much just watch out as I believe you have made your own religion, I think this Scripture will help you in Jeremiah 17:15 (King James Version Bible) "Thus saith the LORD; Cursed be the man that trusteth in man, and maketh flesh his arm, and whose heart departeth from the LORD."
Many readers wrote to defend God's slaughter of the sinners. In my view, this is a justification of all killing, and perversion of true religion. Talmudic Jews regard all non-Jews as infidels. This would justify killing non-Jews.
Murder is only warranted if the sinners are trying to destroy you. In Moses' case, the revellers were only destroying themselves. Thus, I think the Tsar should have executed Lenin, Trotsky and Stalin when he had a chance.
I do not believe that the Bible is the word of God. I do not believe that Jesus was God made flesh.
(But I'd be delighted if he were.)
As Jesus said, God is a Spirit, and we worship him in spirit and in truth. (John 4:24) I believe Jesus expressed God's will. I believe in his Gospel of Love. I consider myself a Jew only in a ethnic and cultural sense. I have no interest in Judaism, beginning with the ridiculous claim that Jews are God's "chosen people." The esoteric goal of Judaism is to enslave and exploit humanity.
OLD TESTAMENT
Generally, the Old Testament prevents people from living in the present, using their common sense and free will. Prophesy especially makes people fatalistic. I am making up my own religion in the sense that an immediate relationship with God is the only thing that matters. If the Bible and liturgy gives this to you, more power to you.

I am not proselytizing. I am reasonably content But I am not a super happy person. The contemplation of society is depressing. So you have no reason to follow my lead.
In general, the test of any religious belief is the effect it has on your life. Take two men. One believes he will go to Heaven if he leads a moral life. So he does. The second does not believe in heaven, becomes dissolute and dies of AIDS at 46. It really doesn't matter if Heaven exists except in that the belief in it makes for a better life, and a better world.
Don't look at what a religion teaches. Look at what it produces or fails to produce.
I support any religion that posits a universal moral order and family values. My mission has always been to show that spiritual reality is real, the only reality that matters. How people interpret it is part of their unique culture.
I have always been infused (and confused) by a ridiculous idealism which I equate with love of God. I am not unique. We're all motivated by a love of Perfection. It's what makes us human. It's also why we are so easily deceived by Satanists who give us false gods. The whole point of the NWO is satanic, designed to deny man has a soul and thereby a connection with the Divine. They are deliberately starving our souls by depriving us of uplifting and inspiring music, movies and art. Society is satanically possessed by the Cabalists (Freemasons.) God is the Creator. Our happiness lies in contemplating God and following His design.
If we demand that other people follow our particular path, we will never defeat the Satanists. Instead, let's come together on the basis of what we agree on.
—–Note
Here is an excerpt from an article "My Religion: Be Real" (Oct 11,2016)
My religion won't attract many followers or make me rich because it can be outlined in less than 100 words.
On the other hand, I don't have to bury my head in books, debate abstruse theology or listen to gurus. I don't have to worship art or sift through the utterances of man-made gods ("the wisdom of the ages") looking for usable information. By applying my gut test, I can shut off the TV or put down the book.
I mean no disrespect to other religions. I am in favor of all religions that espouse a Moral Order based on the Divine Spirit in man. I tip my hat to all of you who find inspiration and direction in your religion, and beg your indulgence for my taking a simple, generic, no frills route.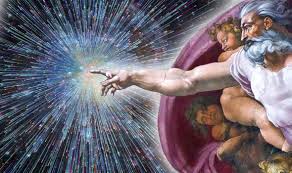 Essentially, I believe that God is Reality, and He is spiritual in nature. God is synonymous with all spiritual ideals: Truth, Beauty, Goodness, Love, Peace, Justice, Harmony.
God is a state of consciousness, a dimension in which these ideals are self evident. I've had glimpses of this. The Truth is out there!
So instead of going to church or reading scripture, I just aspire to
Be Real.
God is Reality. Spiritual absolute
s
are real; indeed, the ultimate reality.
We are in an occult war. Satanists in power deny Reality and expunge God from our souls by inverting all spiritual ideals.
—
First Comment from Galen
Yeah, for me, too, it's: GOD IS LOVE. I have no church. Christ brought a beautiful and practical blueprint for living, all condensed into the Golden Rule and expanded into what some call The Works of Mercy:
To give drink to the thirsty.
To visit and help free the imprisoned.
…the blueprint for taking care of each other. From there, necessities being met for all, we can move forward with culture, art, science, literature, exploration….
What I get is the message of love and hope, and (speaking only for myself) the presence that guides, protects, nurtures instructs, and heals.
In 1820, Thomas Jefferson said: "I hold the precepts of Jesus, as delivered by himself, to be the most pure, benevolent, and sublime which have ever been preached to man."
Glen:
After years of being subjected to "big religion", I have come to settle on the principles of Natural Law to be my moral and spiritual guide. For the most part, religions are nothing more than control systems and another way to extract money from the "flock". One thing I always found telling is how we underlings were always called sheep, while the pastor was our shepherd. As anyone knows, a sheep is one of the dumbest animals on planet earth, and as dear old uncle who was a cattle rancher used to say about sheep, "from the moment they are born, they are looking for a place to die".
That is not to say there are not some good ministries out there, because there are. We have real men of conviction out there trying to sound the warning bells about the modern day state of Israel and how they have managed to co-opt our very national government with their Zionist Goy lackey's. My hats off to them, for they are preaching truth.
For anyone interested, this ex-Satanist Priest (Mark Passio) is the best source for an education on Natural and Moral Law. I encourage all you Christians out there to
give him a listen
. I thing you will find yourself agreeing with most everything he has to say.
Source:
https://www.henrymakow.com/2017/06/be-real-my-religion.html
We encourage you to Share our Reports, Analyses, Breaking News and Videos. Simply Click your Favorite Social Media Button and Share.