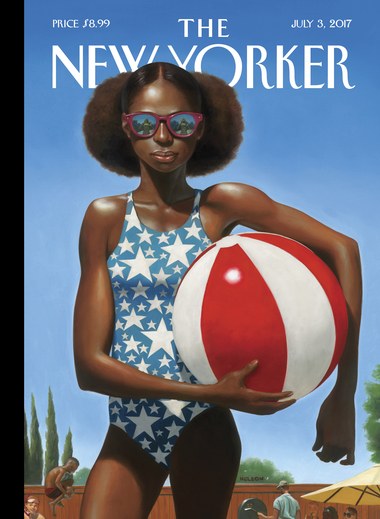 On Independence Day,
the Illuminati bankers
are saying
the American Dream is Dead.
by Henry Makow Ph.D.
The latest cover of The NewYorker magazine (July, 3, 2017) grabbed my attention the moment I saw it. (I subscribe to the magazine.)
It refers to July 4, American Independence Day Tuesday. I put the cover on my Twitter Feed and commented, "this is how Cabalists say up yours."
Why is that? The NewYorker is owned by the Newhouse Media Group which is part of the Illuminati Jewish stranglehold on information and discourse. It purveys the Illuminati (i.e. Communist) view.
Superficially it is about diversity. "
It's a beautiful image of a patriotically-attired young lady all set to enjoy the holiday weekend," one reader tweeted in response to my post.
Indeed, what's wrong with a black girl in an American freedom pose?
But diversity isn't really about diversity. "Cabalists empower minorities to dispossess European Christian majority," I also tweeted. "They care nothing about minorities."
This cover isn't about American independence. It's about white dispossession.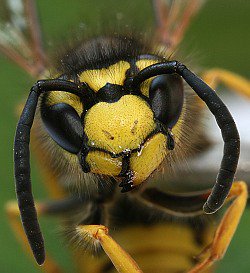 The tell is that the girl isn't attractive. She looks like an alien or an insect.
If this were really a celebration of US independence, diversity and "inclusiveness," she would have been attractive.
But the real message is the stars on her bathing suit and the stripes on the ball. The message is that
America belongs to her. Her expression and the way she holds the ball say "possession."
But she is only the face of European Christian dispossession. She is only a pretext, a ruse.
That insect alien is not her. That is really the face of the satanist banker.
The Illuminati are speaking to us through this cover.
They are saying, "We own America. The American Dream is dead."
Source:
https://www.henrymakow.com/2017/07/what-is-newyorker-cover-saying.html
We encourage you to Share our Reports, Analyses, Breaking News and Videos. Simply Click your Favorite Social Media Button and Share.