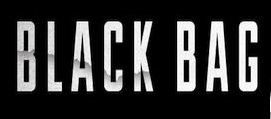 Dear Black Bag Confidential Reader,
I've written at length about how to stay warm if your power goes out in the winter. Today, I'll give you seven ways to stay cool if a summer storm causes a blackout in your area.
You'll also discover how to safely store gasoline, where to keep your EDC gear on your body without drawing attention to it, the perfect pocket pistol for concealed carry and more.
Let's get started.
Do you have any tips for staying cool in a summer blackout?
— Miriam B.
Obviously, having a generator is the ideal solution. You can use it to power fans to keep air flowing or even a small A/C unit. If a generator is cost-prohibitive, try the following tricks:
Use black trash bags or blankets to block the sunlight from coming into your home
Buy battery-powered fans (and lots of extra batteries) to keep with your survival gear
A wet towel is a great way to cool down — you can also place a wet towel in front of a fan to create a cooler airflow
Try not to cook indoors. If you have a grill, this would be the perfect time to use it. Otherwise, stick to foods that don't require baking or boiling
If it's an option, stay in your basement where it's a lot cooler than upstairs.
There are also things you can do in advance like installing awnings over your windows or planting trees around your house. Not only will these actions help you stay cool during a blackout, but they will help lower your energy bill all summer long.
I bought one of your tactical pens a couple of years ago. I keep it with me all the time and have used the pen for just about all my writing. Here's the problem: I cannot find a replacement cartridge anywhere — and I mean anywhere. Do you have any idea where I can purchase a few extra cartridges?
— Dale P.
I'm glad you enjoy using your tactical pen. I'm also glad that you keep it with you. The tactical pen truly is one of my favorite self-defense tools. Everyone in my family carries one with them.
The refill for the tactical pen is the Schneider Slider 755 XB ballpoint pen refill. You can purchase a two-pack in black or blue on Amazon or in most office supply stores for about $6.50.
You see it all the time when people are told to evacuate: cars lined up for miles and no gas in sight. I know I should keep at least a half tank in my car at all times, but is it a good idea to store gas at home so I can take it with me and avoid being stranded on the way out of town? Is there a better solution?
— Adam M.
Storing gasoline is a great idea if you have to bug out or need to run a generator during a blackout. That being said, there are some safety considerations you should keep in mind.
Think of storing gas like storing food — you need to rotate it regularly because gas goes bad. Typically, gas will stay good for about three–five months if kept in a sealed container at room temperature. If you're going to let the gas sit anywhere from six–12 months, you'll have to add a stabilizer.
Purchase OSHA-approved containers and store them in a well-ventilated area so the fumes don't build up. If one of the containers develops a leak — toss it. It's important that the caps are screwed on tightly and each container is filled to capacity. It's dangerous to store only a little gas in a large container.
Where do you put all your EDC stuff on your body to not look conspicuous?
— Neal B.
My everyday carry (EDC) setup is as follows: I have a knife clipped to my pant pocket and a tactical pen clipped to my other pocket. I carry my gun either in my front pocket or on my hip. I also wear a gun belt that has hidden compartments where I can put my lock picks, cash, handcuff key, etc. I keep my wallet in my front left pocket.
While this might sound like a lot of stuff, it really doesn't take up that much space or draw unwanted attention. Ultimately, it depends on what's most comfortable for you.
Can you give some recommendations on choosing a credit card knife and parachute cord?
— Lou G.
When looking for a credit card knife, you get what you pay for. You will see some for dirt-cheap on Amazon, but I recommend paying a little extra for a quality one.
When it comes to paracord, the key is to make sure you buy 550 paracord that is made in the U.S. A lot of places sell 550 paracord made in China and the quality isn't the same. I've tested many types of paracord and unless it's made in the States, it doesn't hold up. Stay away from the cheap Chinese stuff.
I am looking for pocket pistol recommendations for concealed carry. I just got my permit, but I want something smaller than what I already own. Thoughts?
— Amy S.
Pocket guns are great — they're comfortable to carry, and you can conceal them in all types of clothing, which makes them easy to access. In fact, one of my favorite guns for everyday carry is my Sig Sauer P238. I also like the Ruger LCP.
When you carry a pocket gun, you should use a holster that changes the outline of the gun. Some people would be very alarmed if they saw the distinct outline of a gun in your pocket. Plus, you don't always want people to know you're carrying.
Make sure the holster you choose stays in your pocket when you draw (you don't want it to come out with the gun). My preferred pocket holsters are the plastic holsters made of Kydex.
I saw something at the airport last travel season that really got my attention. An older woman, perhaps 65 or so, asked someone seated next to her to watch her suitcase while she went to the restroom. The bag was rather large, about the size of a small trunk. Since I was already inside the area where all luggage had been checked by TSA, I wasn't concerned. But what if she had been an operative for some unsavory group and did this outside the security perimeter? This would be a great way for some criminal to abandon a bag and recruit an innocent person for cover. Out of curiosity, I kept track of her to see if she was going to come back — the restroom only had one entrance. People might want to be aware of this possibility if someone ever asks them to watch a bag.
— James O.
It is critical to exercise good situational awareness in crowded public spaces — especially when traveling. You did the right thing in making sure this woman came back for her luggage.
It's important to remember that anyone could be a terrorist. Just because someone appears to be a sweet old lady, you truly never know what their intentions are. Plus, criminals often prey on the kindness of others — they have no problem taking advantage of innocent people to carry out their nefarious schemes.
Stay safe,
Jason Hanson
The post How to Keep Your Cool in the Heat of Summer appeared first on Laissez Faire.
Source:
http://freedombunker.com/2018/05/26/how-to-keep-your-cool-in-the-heat-of-summer/
We encourage you to Share our Reports, Analyses, Breaking News and Videos. Simply Click your Favorite Social Media Button and Share.