By Hal Turner / My Daily Informer
A major gas line has exploded near Auburn Hills, Michigan, directly beneath major electrical transmission lines. Sabotage is suspected and the explosion comes on the very day President Trump designated North Korea as a "state sponsor of terrorism."
The fire is burning in Orion Township near the border of Auburn Hills, officials said. The fire is so large it can be seen from skyscrapers in downtown Detroit, 33 Miles away!
The Oakland County Sheriff's Office said all of its 911 lines are down as a result of the fire.
Officials are asking residents to avoid the area until the fire is out.
Brown Road is shut down between Joslyn and Baldwin roads due to the fire.
The Oakland County Sheriff's Office said the fire is on the north side of Brown Road, just west of Joslyn Road.
The Oakland County Sheriff's Department has issued the following information to the press:
There is huge gas line fire in Orion Twp. on the north side of Brown Rd. west of Joslyn Rd. at the border of Auburn Hills. Orion Twp. Fire and Consumers is on scene. All of the Sheriff's Office 911 lines and non-emergency lines are out.
It has been known for some time that North Korea has "Sleeper Cells" already inside the United States, with orders to attack our infrastructure in the event of war. Specifically, the sleeper cells would be told to attack our Electrical grid to cause widespread and long term power outages, poison our public water supplies, blow up railroad bridges, key highway bridges and tunnels, Oil & Gas pipelines and the like; all to disrupt commerce, harm our economy, stoke fear, and reduce our ability to wage war.
Today, President Trump designated North Korea as a State Sponsor of Terrorism and hours after he did so, a gas pipeline explodes . . . at a point where it is taking down main electric grid transmission lines, disrupting phone service, and just so happens to be next to major railroad tracks. The exact type of targets that North Korean sleeper cells would be told to target in the event of hostilities between the US and North Korea.
Sabotage is suspected.
Here is a map of the area showing the Electric grid transmission tower, the railroad tracks and, of course, the pipeline . . .
EVACUATIONS ORDERED!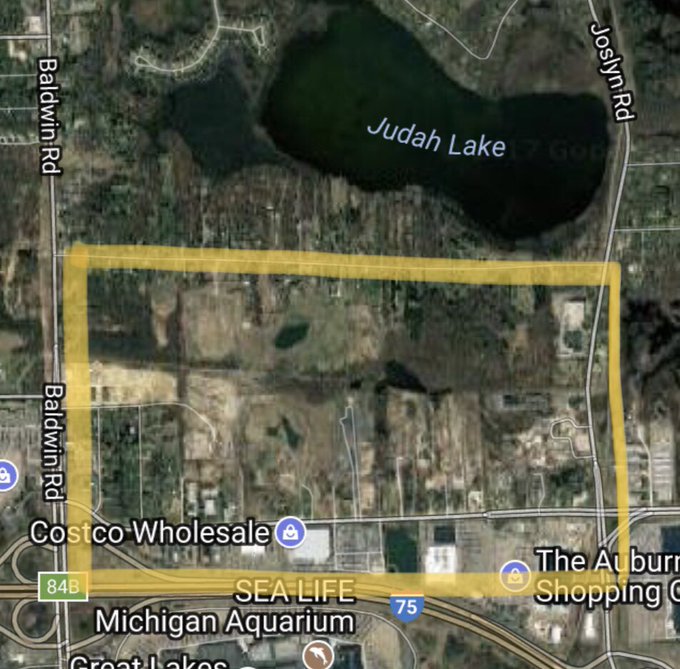 Auburn Hills Police@AHPOLICE

If you live within the area North of Brown Rd and South of Judah Rd, East of Baldwin and West of Joslyn in Orion Township, Fire Personnel are ordering evacuations.
* A "Recommended Reading" list guides you to more great ideas from the past.
"If you are an ordinary person, then you can prepare yourself for war by moving to the countryside and building a farm, but you must take guns with you, as the hordes of starving will be roaming. Also, even though the elite will have their safe havens and specialist shelters, they must be just as careful during the war as the ordinary civilians, because their shelters can still be compromised."

Henry Kissinger
SOURCE : halturnerradioshow.com
http://www.mydailyinformer.com/major-gas-line-explodes-in-michigan-sabotage-suspected-north-korea-sleeper-cells/
Read more great articles here: http://www.mydailyinformer.com
We encourage you to Share our Reports, Analyses, Breaking News and Videos. Simply Click your Favorite Social Media Button and Share.