We are only a couple of weeks into Trump's presidency, and we already have multiple lawsuits filed against the Commander in Chief. The most famous one is the lawsuit against Trump and Trump's businesses, claiming that the President is violating the constitution by accepting money from foreign diplomats and government officials who are staying in his hotels or renting his properties.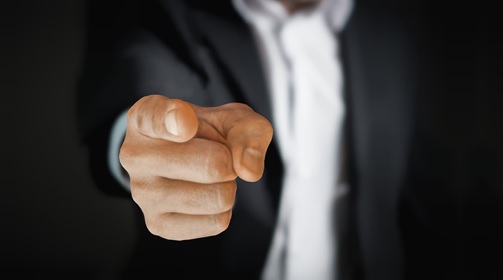 It doesn't stop there either. A group of human rights activists is also in the process of pushing a liability claim against some senior officials from Bush's administration in relation to human rights violations in the Middle East. The case is being pushed through for one particular reason.
Lack of Opportunities for Dialogue
Civil rights activists and experts in the field are basing the increase in the number of lawsuits filed against violators and the administration on the lack of dialogue. The Trump administration is closing all doors for negotiation, which means organizations such as the Center for Constitutional Rights (CCR) have no choice but to file.
The same feedback also came from ACLU president Anthony Romero, who stated that the court will be even more important than ever in Trump's era. Trump's decisions and policies have been violating a multitude of constitutional rights as well as the constitution itself, leaving activists and the general population no choice but to take legal action against them.
"Even conservative judges are likely to rule in our favor or least preserve the status quo," said Romero. The severity of these violations will act as one of the main tools for activists and human rights organizations to front a fight.
Trump's Businesses and Personal Lawsuits
The concern regarding the increase of lawsuits filed across the country is a valid one. We've seen an increase in the number of claims and lawsuits filed even on a more personal level. Society is relying on the justice system more and more, mainly because of the social changes we're seeing today. As certain groups grow more apart and divided, trust and empathy become rare.
The lawsuits against Trump's businesses are just the tip of an enormous iceberg. Many analysts predicted that Trump will use his power to also deal with personal lawsuits currently pending. This is a dangerous trend that may have greater effects that anticipated.
Fortunately, the support systems around the court are improving. We have more qualified attorneys helping individuals, organizations and businesses deal with the rapid changes. The thousands of immigration lawyers that showed up at JFK a few weeks ago – in response to the Executive Order banning immigrants from entering the country – showed just how powerful the legal system can be. There are even ways to reach better resolutions, with opportunities to file for claims or sell a structured settlement annuity now more accessible than ever.
More Changes to Come
There is still a lot of uncertainty surrounding this administration and the actions it will take. We may have to rely more heavily on the justice system to cope with rapid changes and violations of the constitution. Worry not, because Before It's News will continue to bring you the latest coverage here as it comes in.
We encourage you to Share our Reports, Analyses, Breaking News and Videos. Simply Click your Favorite Social Media Button and Share.