There are more great motorcycle rides in the Blue Ridge & Smoky Mountains than anywhere else – discover them at http://smokymountainrider.com and find out how easy making the ride of your life can be!
Don't Let This Happen to Your Motorcycle Trip Next Year. A single word can make the difference.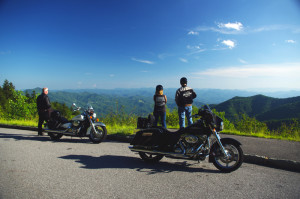 Blue Ridge Parkway view – Give yourself permission to let this happen to you
The end of the year approaches. The holy days are behind us, and I look with dread at the incessant barrage of recaps, summations, and "the year in review" coming in the media as we approach 2013. It can drive me crazy; let's face it, you and I were there. I'm not a "look back" kinda guy. Been there, done that, memories made, lessons learned.
Nor am I one to embrace the "New Year's Resolution" mantra as we all know how rarely they endure beyond the morning after hangover. Reality has a painful way of drawing us back to our old habits and familiarity breeds contempt for change.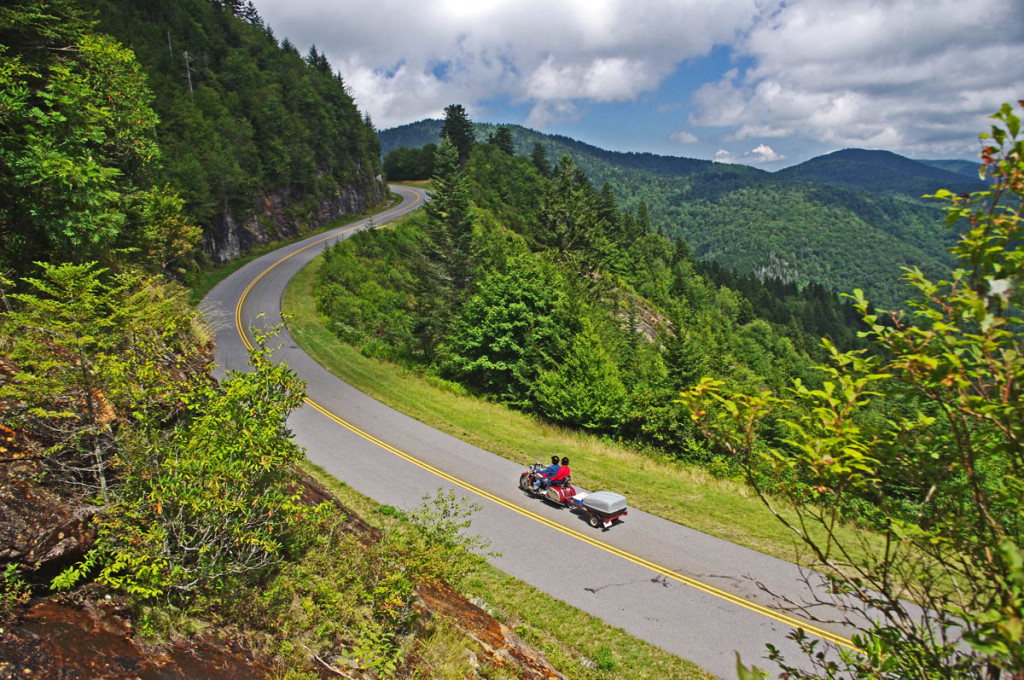 Don't deny yourself the experience. Open the door. It's already there and waiting. You just need to beleive it will happen.
Still, we all dream, desire the adventures in life, the glorious experiences and challenges of our "bucket lists". If only there were something that could trigger these events, some trick, some key that unlocks that fantasy future of riding our motorcycles on that empty road through a paradise of wonder and beauty, sun on the shoulders, wind in the face.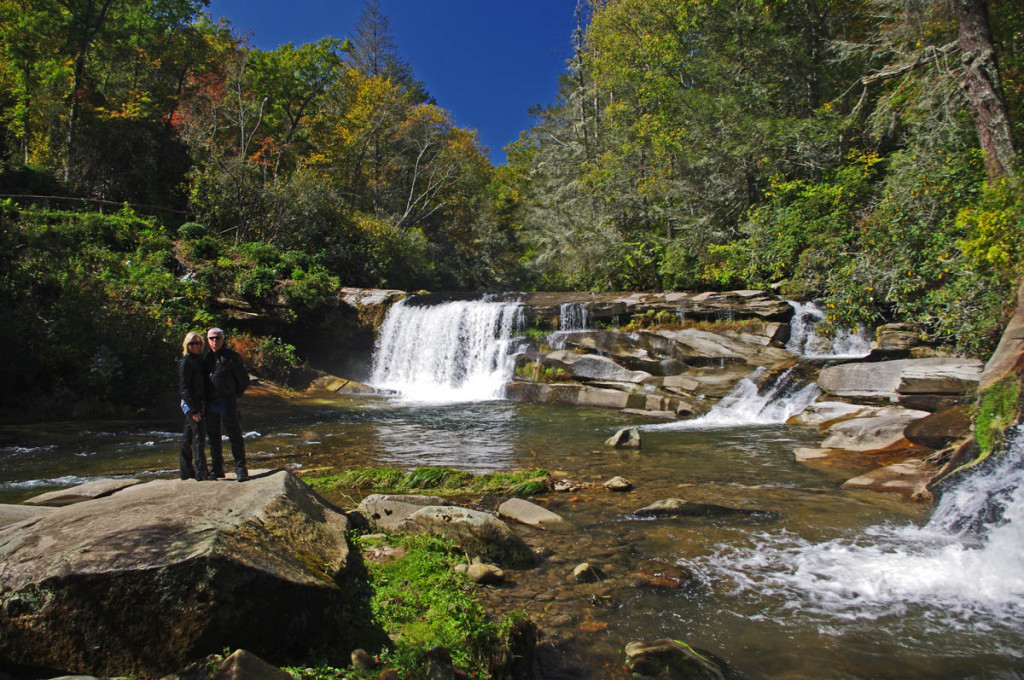 Discover the hidden secrets on your motorcycle travels in the Blue Ridge and Smoky Mountains
I know the key, I know what makes things happen, and I want to share it with you. It's one simple word that can change your motorcycle riding future if you embrace it;
- Just say YES.
Give yourself permission. Unlock the doors of possibility. As soon as you say YES, you have created the possibility which was not there before for that great motorcycle trip to happen.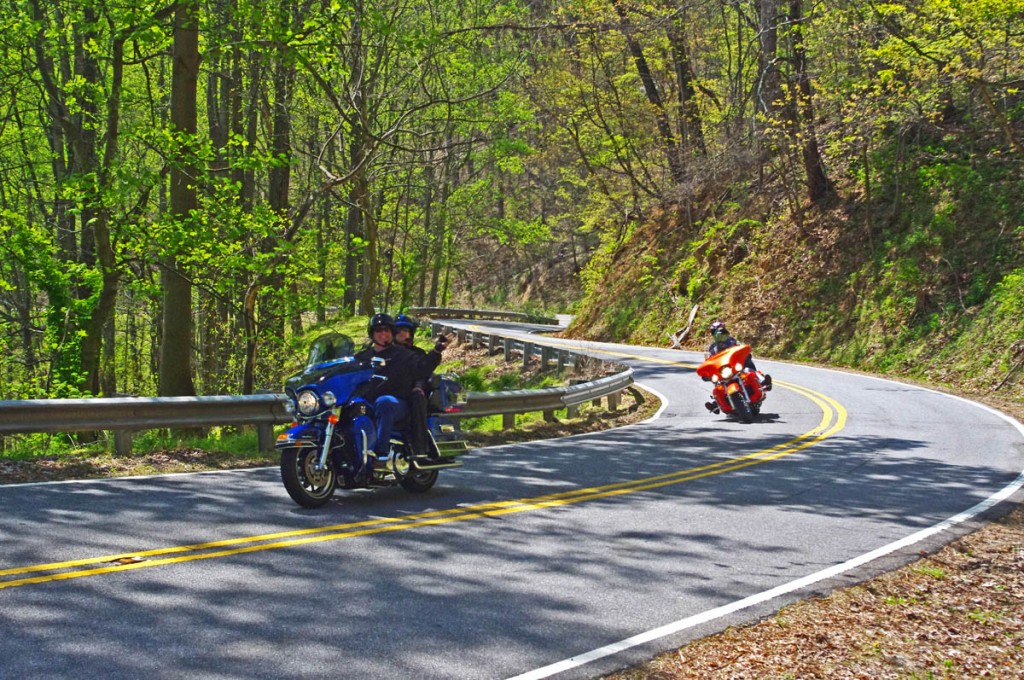 Yes or no? Will this be you on your motorcycle in 2013?
Before the planning, before the goal, before the first step of that 1000 mile journey, you must create the potential for it to happen at all.
With permission granted, I stand ready to help you have the ride of your life! Just say YES!
Sounds kinda kooky and spiritual doesn't it? But consider the contrast. How likely is it to happen if you instead say NO?
You've got nothing to lose, and everything to gain by trying this one simple thing; if you want that bucket list motorcycle ride, that vacation motorcycle trip of a lifetime, that discovery and adventure we two-wheeled souls need to feel alive, give your self permission. Say YES and believe. The rest will follow. I'm here to help.
Making your motorcycle dreams come true in the Blue Ridge an Smoky Mountains.
____________________________________________________________________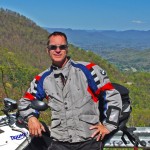 Wayne Busch
- Wayne Busch lives in Waynesville, NC, where he produces the most detailed and comprehensive and up-to-date motorcycle pocket maps of the Blue Ridge and Smoky Mountains to help you get the most of your vacation experience. See them here - AmericaRidesMaps.com

Learn Total Control
Wayne is an advanced motorcycle instructor for Total Rider Tech teaching Lee Parks Total Control Advanced Rider Courses. Isn't it time you looked into advanced rider training to ride more confidently and safely? It can transform your mountain riding experience. Total Rider Tech
____________________________________________________________________
Source:
We encourage you to Share our Reports, Analyses, Breaking News and Videos. Simply Click your Favorite Social Media Button and Share.