Travelling for work is often seen as glamorous by those who are stuck behind a desk all day and a hassle for those who live a jetsetter lifestyle. While regular business trips can treat you to new experiences and open up new doors, they're not for everyone. Here are the pros and cons of travelling regularly for work.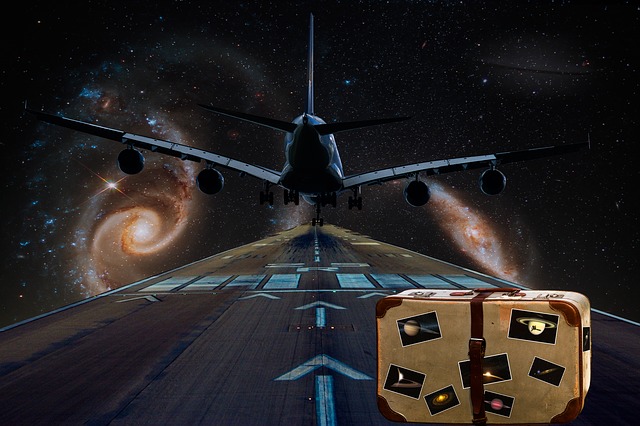 Image credit Gellinger : pixbay
Pros
You get to travel the world
The main purpose of business trips may be for, well, business – but that's not to say you can't use the spare time you have to play tourist. With all the pressures and commitments of work and home life, so few people have the opportunity to get out and see the world. Take advantage of the fact that your job gives you the opportunity to go globetrotting and broaden your cultural horizons by seeing the sights of each city you visit.
Enjoy some well-earned peace and quiet
With technology evolving at an astonishing rate, people are generally contactable wherever in the world they may be. While this is useful when you need to get hold of someone, sometimes you feel like you just need a few hours to yourself where you're not expected to reply to an email, text or missed phone call. The great thing about travelling by plane is that no one expects to be able to reach you in the air, so you can kick back, relax and enjoy some well-deserved 'me' time.
Develop your skill set
If you travel regularly for work purposes, this demonstrates to potential future employers that you are able to adapt quickly to new places and situations and that you are flexible in your approach to work. You will also be more culturally aware than your competitors in the labour market, a quality which is incredibly important in an increasingly borderless world.
Cons
It's a hassle to organise
From booking cheap flights to finding well located accommodation; from arranging transfers to looking into car hire options, organising a business trip is a lengthy process. As any business knows, time is money, so efficient planning is absolutely crucial. This is where business travel agents step in. Giving you complete peace of mind, they can set up everything so that you are free to focus on your next big project.
Things can go wrong
Even the most meticulous of plans can go out the window due to factors beyond your control, such as delayed or even cancelled flights or technology playing up during a big presentation. Sometimes trouble is unavoidable, but by preparing for every eventuality you can reduce the risk of running into problems. For example, take extra chargers or spare devices and have a back-up plan if your flight is cancelled.
It can be lonely
Corporate travel involves lots of waiting around: in the departure lounge, in the boarding lounge, on the runway, the flight and at the other end where you wait for your baggage to arrive. Travel buddies make the long waits more bearable but if you're travelling solo it can be a lonely few days. Take books and magazines to keep yourself occupied when you're not working and download Skype on your smartphone before setting off so that you can keep in touch with friends and family.
We encourage you to Share our Reports, Analyses, Breaking News and Videos. Simply Click your Favorite Social Media Button and Share.