Customer service is the backbone of the travel industry. Whether it's your job to promote a luxury cruise line or sell seats on a budget airline, the customer should always come first. Customers affect your bottom line, so if you fail to make the most of the relationship you have with your customers, profits will fall. Here are a few of the mistakes many travel agents make – try to avoid them at all costs.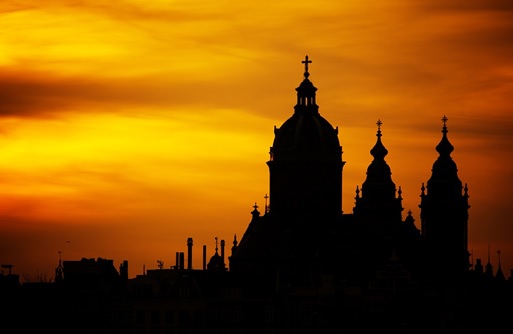 Neglecting Relationships
Relationships are important, especially in the B2B travel industry. Customers need to feel as if they are important. This doesn't mean you should pester them with calls and emails, but if they come to you with a request, take enough time to work through the details and make them feel as if you genuinely care about them. When a customer contacts you for the first time, start a conversation and find out what they need. Don't just give them a price and leave it at that. You need to cultivate a personal relationship so you can be more effective in helping them with their travel needs.
Regular customers appreciate working with one agent as opposed to dealing with a different person each time they call. Always appoint one agent as a main point of contact for a repeat customer. The agent should learn the customer's preferences and special needs, so they can organize travel without asking the same questions every time. This will ensure a stronger customer relationship and increase customer loyalty.
Being Rude and Dismissive
Working in a customer-facing industry means dealing with difficult customers. However, you can't afford to be riled or rude if a customer has a problem or refuses to listen to your advice. Be polite at all times, no matter who is in the wrong.
Minding your manners will go a long way in the travel industry. Take the time to say "please" and "thank-you" when dealing with customers, in person or on the telephone. The small things make a difference. People remember polite, friendly travel agents, and they are more likely to want to deal with them again.
Dismissing Social Media
Social media is a relatively new addition to the travel agent's repertoire, but you can't afford to ignore social networking, especially if you are self-employed.
Build a social media network and use it every day. Don't just post generic images of tropical beaches. Use your social media channel to engage with your audience. Be creative and make use of video and images. Talk about your own channels and host fun competitions such as "guess where this beach is". People are more likely to share content when it adds value to their day.
Video is very important these days, as video content is more likely to be shared online. Leverage video content on your social media channels and keep the hard selling to a minimum or you will alienate your audience.
If you want to be a great travel agent, always put your customer first and deal with their problems quickly and efficiently. It's that easy!
We encourage you to Share our Reports, Analyses, Breaking News and Videos. Simply Click your Favorite Social Media Button and Share.