Original article on OddityCentral.com – a blog on oddities and wacky news http://www.odditycentral.com/
Lucid Dreamer is an ingenious device programmed to detect REM sleep, the time when people dream more vividly, and emit low electrical impulses to help you realize that you are dreaming, allowing you to take control of your dreams and go on lucid adventures.
Lucid dreams are dreams in which you realize that you are dreaming, but while 20% of the population experience lucid dreams every month, these are usually happen accidentally. However, recent research has shown that a specific brain activity, known as "gamma activity" is associated with lucid dreaming, and that gama activity can be enhanced with the use of Transcranial Alternating Current Stimulation (tACS), a form of mild electrical stimulation of the brain. During a study in which tACS was used to enhance gamma activity during REM sleep, lucidity was achieved in 77% of dreams.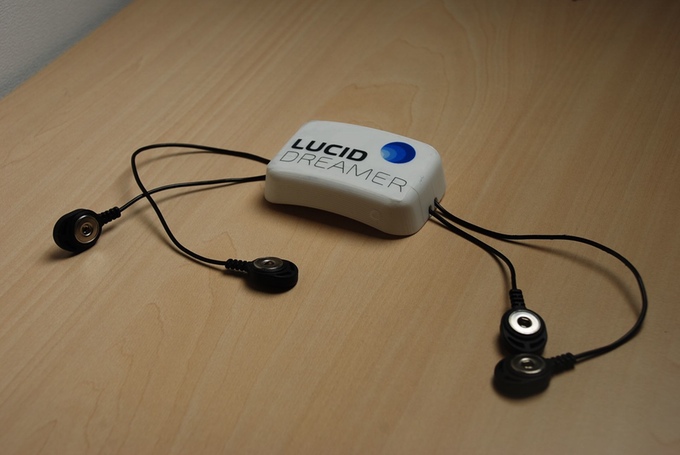 Source:
http://www.odditycentral.com/technology/this-device-lets-you-wake-up-inside-your-dreams.html
We encourage you to Share our Reports, Analyses, Breaking News and Videos. Simply Click your Favorite Social Media Button and Share.