Original article on OddityCentral.com – a blog on oddities and wacky news http://www.odditycentral.com/
Let's face it, red wine and sweat are the bane of stylish clothing. No matter how careful you try to be, you can only dodge wine stains for so long, and there's really no escaping those yellowish sweat stains around the armpits. They'll make you throw away an otherwise perfectly good shirt, but there's really no other way around it. Or is there?
Amsterdam-based startup Labfresh claims to have come up with a range of cotton shirt and ties that make all sorts of problematic stains a non-issue. Not only that, but it supposedly prevents any smells from adhering to the fabric and is wrinkle resistant, requiring only minimal ironing. It sounds too good to be true, but Labfresh founders Kasper Brandi Petersen and Lotte Fink claim that their innovative INDUO technology can do all that and more, while preserving the cotton shirts' natural feel.
"It is like cotton, but better!" Labfresh claims. "The INDUO technology blocks out all fluid and bacteria before it enters the fabric. Therefore you can rinse off almost any substance with ease. To achieve this we work on every aspect of the fabric – from the cotton selected to the way the yarns are spun and then woven. Our cotton is also treated so that the fibers are transformed to their very core, unlike other existing technologies, which can remain on the surface and wash off."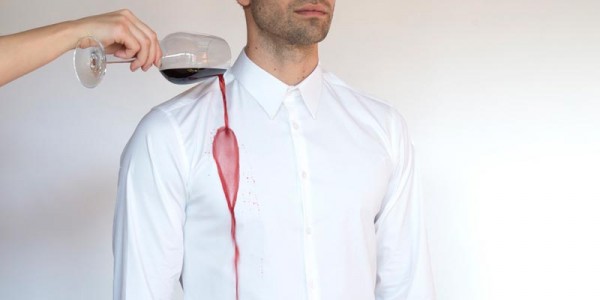 Source:
http://www.odditycentral.com/news/startup-creates-stain-and-odour-resistant-cotton-shirts.html
We encourage you to Share our Reports, Analyses, Breaking News and Videos. Simply Click your Favorite Social Media Button and Share.