Original article on OddityCentral.com – a blog on oddities and wacky news http://www.odditycentral.com/
The life of one garden snail may not mean very much in the grand scheme of things, but for one Israeli woman who accidentally stepped on one, cracking its brittle shell, it was enough to warrant a visit to the local vet clinic.
It's quite in rainy in Tel Aviv this time of year, and moisture-loving garden snails are very active. They sometimes venture outside their natural habitat, and, unfortunately, some of them get stepped on by careless humans. Most of the time the snail get squashed, but, in the most fortunate cases, only their shells get damaged. If they don't suffer major injuries to their bodies, snails will usually fix their mobile homes by drawing in calcium, but one lady in the Israeli capital didn't want to leave anything to chance after accidentally stepping on a slow-crawling snail.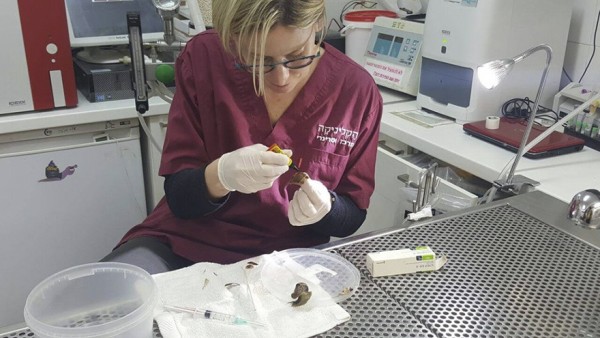 Source:
http://www.odditycentral.com/news/israeli-woman-accidentally-steps-on-garden-snail-takes-it-to-the-vet-to-save-its-life.html
We encourage you to Share our Reports, Analyses, Breaking News and Videos. Simply Click your Favorite Social Media Button and Share.