Original article on OddityCentral.com – a blog on oddities and wacky news http://www.odditycentral.com/
Vinny Ohh, a makeup artist and part-time male model from Los Angeles, California, has so far invested over $50,000 into 110 cosmetic procedures in an effort to turn himself into an asexual alien.
People have many reasons for turning to plastic surgery, but becoming an alien is definitely not the most common one. Vinny Ohh claims that he doesn't identify as either male or female and this ongoing process of transforming into an alien being is meant to mirror how he feels inside. He began his unusual project at age 17, when he got his first lip fillers, followed by two rhinoplasties, several cheeks and brow bone fillers, and many more after that. But the most extreme procedures are yet to come, as Vinny plans to spend $160,000 having his genitalia, nipples and bellybutton removed and his forehead realigned.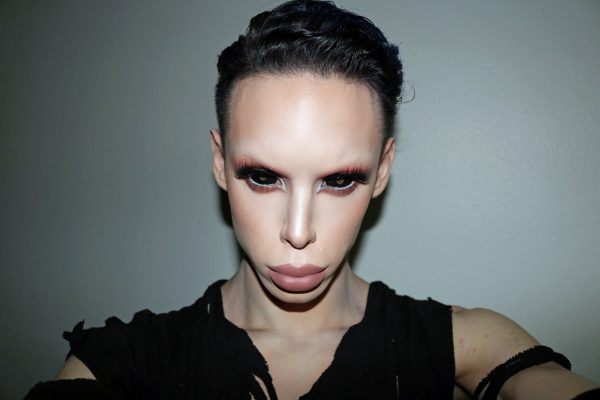 Source:
http://www.odditycentral.com/news/man-spends-50000-on-plastic-surgery-to-transform-himself-into-genderless-alien.html
We encourage you to Share our Reports, Analyses, Breaking News and Videos. Simply Click your Favorite Social Media Button and Share.