Original article on OddityCentral.com – a blog on oddities and wacky news http://www.odditycentral.com/
Although stretch marks are a typical, albeit annoying, part of life, most people wish that they could make them permanently disappear. There is an entire industry built around creams, lotions, and even surgery to help conceal these imperfections, but a Brazilian tattoo artist has developed a much simpler, more effective solution.
Rodolpho Torres, of São Paulo, uses flesh colored ink to hide stretch marks as well as circles under the eye. His exact method is a closely guarded secret, but we know that it involves creating an optical illusion via tattoo shading. Anvisa (National Agency of Sanitary Surveillance) has approved his ink, and he personalizes each mixture to achieve a tone similar to that of the client's skin. The ink blends into the stretch marks and dark circles, giving them the color of the skin. Once the tattoos have healed, the client's skin appears smoother, and after sixty days they can sunbathe without the risk of spots developing.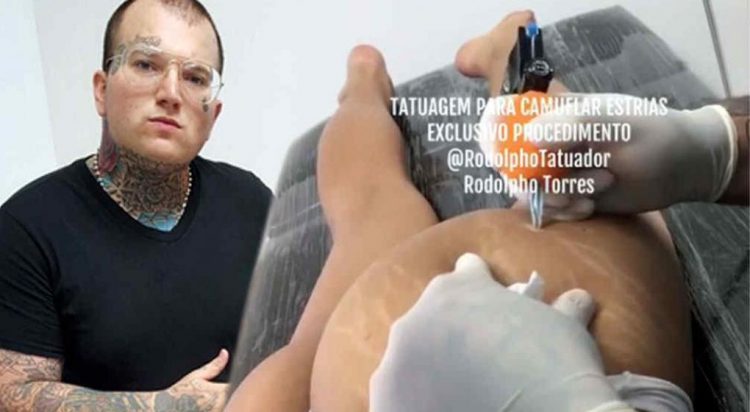 Source:
http://www.odditycentral.com/pics/brazilian-tattoo-artist-specializes-in-concealing-stretch-marks-an-circles-under-the-eyes-with-ink.html
We encourage you to Share our Reports, Analyses, Breaking News and Videos. Simply Click your Favorite Social Media Button and Share.