Let's face it- no one wants to, or has time to make a second job of cleaning and maintaining their house, and that's okay in the today's hustle and bustle of life. But, there are certain situations when you have to clean-up your residence in a hurry. Like, whether you're expecting guests for your in-house celebration or the guests have just left? You need to get your hands dirty with the cleaning stuff; but don't worry Cleaning tools are there to your rescue!
Cleaning equipment are things that are quite unappreciated, they are so handy, yet we not often pay any attention to them in our day to day life. Today, hundreds of hundred cleaning products and tools are available in the market those, which have created a buzz and five of them, are mentioned below.
Mops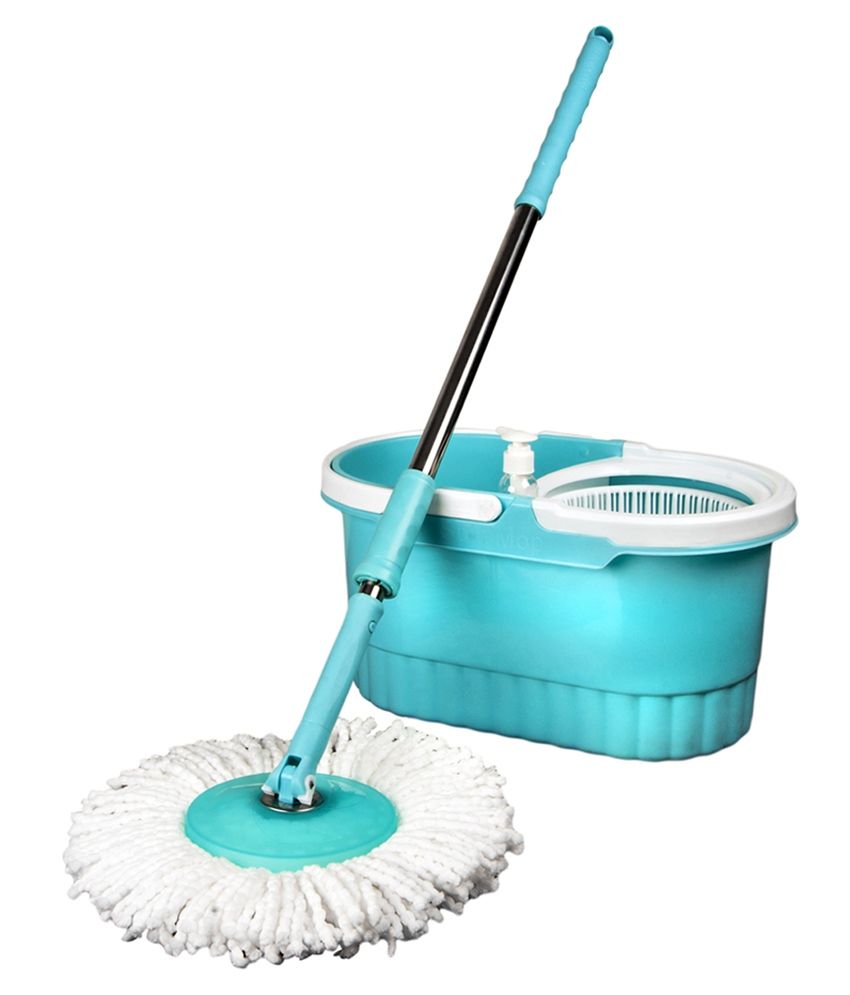 Whether used for dry or wet cleaning, mops are the upraised foot soldiers in the battle of keeping your flooring clean and tidy. Every organized accommodation needs to have at least two mops; one is wet mop- to wash hard surface floors and to pick wet spills, and the other one is dry mop to collect dirt, dust and small particle like hair.
Don't buy just about any wet mop from a shopping mall near you; when choosing a mop for wet cleaning purpose, keep in mind, not only your mop should dissolve dirt, but it must lift off the floor and remove it. So, for that reason, spring mops are not such a great help for the house owners, as they are heavy to lift, uncomfortable to use and nearly unfeasible to rinse clean. Instead, go for large-headed wet mops having a rotating base and detachable terry covers. These innovative cleaning tools perform the task of two: a dry cover gets rid of spilled liquids, while cover wrung out in the cleaning solution dissolves and lift dirt effortlessly. And, as the cover becomes mucky, simply swap it with a newly wrung one.
Dry mops are also available in several forms, but the small disposable mop is more efficient and practical. They have the perk of sliding easily into tight corners. While selecting a dry mop, it is worthy to examine handle and hinge assembly to get a better idea about its durability. The mopping job stresses up these areas, so opt for metal connectors and swivels.
2. Vacuum cleaners
Some years back, there was one power source, and it was the elbow grease. Floors were cleaned with heavy mops and buckets, and that was it. But, now this has changed, especially with the advent of vacuum cleaners. It came much to the relief of house owners everywhere.
The vacuum cleaner is the finest innovation of all times in cleaning equipment industry, and now they are so common that it's hard to visualize cleaning a carpet or rub without this innovative tool. It makes the everyday cleaning chore easy and simple, and it also helps people in today's busy schedule to save their precious time. Plus, the vacuum attachments also lend a great helping hand to janitors to clean upholstery, blinds, walls, and many other things.
3. Scrubbing buddy
It's time to put away your toothbrush that you generally utilize to wipe glass! Get a scrubbing budding that helps you put some power behind your scouring. You can buy it either from any e-commerce giant like Amazon or look for them in shopping malls in your vicinity. This handy little innovative tool looks just like an ultrasonic toothbrush, and normally works with three diverse style head: The large one for sink and stoves, while other two are ideal for fixtures, tight spaces, and not to emotions the corners. Other than this electric pressure washer is also a useful tool to clean windows, those which are at considerable heights.
4. Scrapper
Scrapper is a must-have tool for wiping down your windows. This innovative cleaning tool is used to eradicate any impurities, or spots, those, which are caked on the windows like mud or bird droppings. It usually has a sharp razor blade that runs along the window, and swiftly moves through spots which need to be removed. Plus, a scrapper doesn't leave scratches on the window, as the razor is flat against the window. By employing a scrapper, you are bound to achieve professional results.
5. Squeegee
It is another tool that you can utilize to dry your window, or any other glass surface, achieve that streak –free crystal finish! The rubber is an essential component of any squeegee, and it does the primary job. It is advisable to keep the blade of your squeegee blade free of cracks or nicks. The handles can be bought as a separate entity, (if not available with the squeegee), and make sure you have a rotating handle if you are expected to be working at heights.
The above listed five innovative tools to make cleaning a breeze is mere a glimpse of how technology has evolved over the years to help house owners achieve a hygienic ambiance in their accommodation or office.
We encourage you to Share our Reports, Analyses, Breaking News and Videos. Simply Click your Favorite Social Media Button and Share.