Some hijacking-type scenario of Malaysian Airlines 370 is the only thing that possibly explains the mystery, according to a Naval War College Professor in Newport, RI on Thursday. The missing plane, believed by many independent researchers to be at a miltary base, is weighted with at least 26 high-value U.S. and Chinese passengers linked to military intelligence, spies.
"At this point, some hijacking-type scenario is the only thing that might possibly explain the weird aspects here," tweeted Dr. John R. Schindler of the Naval War College where he's serves as professor of National Security Affairs as a specialist on intelligence, terrorism, and European security issues.
"[R]ight now I suspect some sort of hijacking gone wrong…but who knows for sure?" Dr. Schindler tweeted.
ABC's Bob Woodruff said Thursday morning in a tweet, "A possibility which U.S. counterterrorism officials are considering is that someone may have flown plane to an undisclosed place. @ABC"
That would explain passengers' cell phone GPS's not dislosed. [Malaysia Plane CoverUp: Passengers' Cell Phones Ringing, GPS Information Kept Secret]
The Navy Times reported on hijacking Thursday morning.
"Suggestions that the plane veered off course and its transponder was not working raise questions about a hijacking, but a catastrophic power failure or other problem might also explain the anomalies, analysts said," the Navy Times says.
"Search efforts have been confounded by confusion about whether the plane was last spotted over the Gulf of Thailand or to the west of Malaysia in the Strait of Malacca, creating a large search area. The Chinese government announced Wednesday that one of its satellites detected what could be aircraft debris in the South China Sea, but a search of the area Thursday did not turn up any signs of the plane, Malaysia's civil aviation chief told The Associated Press."
Schindler is a Senior Fellow of the International History Institute at Boston University and spent nearly a decade with the National Security Agency as an intelligence analyst and counterintelligence officer as a specialist in counterespionage and counterterrorism with operational experience in Eastern Europe and the Middle East.
"I'm a lifelong aviation buff, got friends who are real experts; none of us can come up w remotely plausible technical reasons 4 #MH370 loss," Schindler had tweeted earlier Thursday.
"In coordination with the government of Malaysia, we have decided to send USS Pinckney to Singapore for planned maintenance and routine voyage repairs," said the Navy's 7th Fleet spokesman Cmdr. William Marks on Thursday. "With the search area expanding into the Strait of Malacca, Pinckney is not currently needed until follow-on information is available and planning occurs. She will continue searching during her transit south today."
The Kidd, another destroyer, is also en route from the Gulf of Thailand to the Strait of Malacca to look for Air Flight MH370, that disappeared Saturday while flying from Kuala Lumpur to Beijing, Marks said in an email to Navy Times on Thursday. The Kidd is expected to arrive in the new search area within the next day or two.
Passengers At Thai Interrogation Facility?
China Times reported on March 8 that "the U.S. Embassy said the 2:43 U.S. military bases stationed in Thailand U-Tapao SOS signal was listening to some of Malaysia Airlines Flight MH370 emergency call, said the aircraft cabin facing disintegration driver call, they want a forced landing. U.S. troops are currently stationed in Thailand, Malaysia has been providing this signal."
U-Tapao Royal Thai Navy Airfield is a military airfield of the Royal Thai Navy, approximately 90 miles (140 km) southeast of Bangkok, near Sattahip on the Gulf of Siam. It's south of route 3 (Thanon Sukhumvit) at km 189, an approximately 45-minute drive from Pattaya, Thailand's most popular beach resort.
Pataya is where two Iranians who'd soon travel on stolen passports had bought their tickets for MH370. The two were idenitifed as Pouria Nour Mohammad Mehrdad and Delavar Seyed Mohammadreza. They might not be the only ones who were traveling on stolen passports. Initial reports said seven on the plane had stolen passports, a number that soon changed to four, and then, "at least two MH370 passengers had used stolen passports, confirmed by Interpol, raising suspicions of terrorism. Southeast Asia, however, is known as a hub for false documents, also used by smugglers, illegal migrants and asylum seekers. The two young Iranians were said to be asylum seekers.
A Thai travel agent who booked the tickets for the two Iranians told Financial Times on Monday she'd been asked to arrange the travel by an Iranian contact at the Grand Horizon Travel agency in Pataya. The two men were travelling on flight MH370 from Kuala Lumpur to Beijing on Italian and Austrian passports, later confirmed lost or stolen. The two had been scheduled to fly together to Amsterdam and then catch separate connecting flights to Copenhagen and Frankfurt.
Benjaporn Krutnait, owner of the travel agency in Pattaya said she knew the Iranian who'd come in, a long-term business contact she knew only as "Mr Ali." He first asked her on March 1 to book cheap tickets to Europe for the two young Iranian men. Ms Benjaporn initially reserved two separate flights for the young men. Those tickets expired as Benjaporn had not heard back from Mr Ali. He contacted her again Thursday and she rebooked the men on Malaysia Airlines flight 370 through Beijing, it being the least expensive available. She booked the tickets through China Southern Airlines via a code share arrangement.
Then, not Mr. Ali, but a friend of his paid cash for the tickets, the agent Benjapornshe said, adding this is common in Pattaya where a middle man takes a commission. She added that she'd known Mr. Ali about three years, during which time he spent much time in Pattaya and booked travel for himself or his contacts at least monthly on average.
The two Iranians were said to have bought their tickets with two other people who boarded the plane and are also targets of the investigation. "The stolen passport carriers and the other two suspects have increased officials' suspicions that the event is one of terrorism, but officials stress that the event has not been declared a terrorist event." [Malaysia Plane Hidden With Electronic Weapon? 20 Hi-Tech EW Defense Passengers]
The missing plane has another Iranian connection through ZTE employee Li Yanlin, an engineer who is part of the company's telecom gear installation and maintenance team who boarded the plane.
"In May, 2010, India banned telecommunications firms from importing from ZTE and any other Chinese networking equipment companies due to fears that they were riddled with information-stealing spyware… ZTE helped funnel software and hardware from US firms Oracle, Microsoft and Cisco Systems to the Iranian government in 2010 to build a $130m nation-wide surveillance system. [You Won't Believe What Spies On Malaysia Plane Were Doing]
"ZTE's thievery and spying support to Iran violated an American embargo on technology sales to the Iranian government. It put ZTE's U.S. partners in hot water. In May 2012, Ashley Kyle Yablon, ZTE's Texas-based general counsel, gave to the FBI an affidavit alleging the company plotted to cover up sales to Iran. ZTE then placed Yablon on administrative leave, according to his attorney, Tom Mills." (Ibid)
Back to Pattaya, U-Tapao Royal Thai Navy AirfieldIt there serves as the home of the Royal Thai Navy First Air Wing. The U.S. has a friendly relationship with Thailand, while China's is arms' length – economically dependent but geopolitically strained.
The U-Tapao base remained under American control until formally handing it to the Thai government on 13 June 1976. Then, for several years, beginning in 1981, U-Tapao hosted parts of Operation Cobra Gold – the largest U.S. military peacetime exercise in the Pacific – jointly involving U.S., Singaporean, and Thai forces – designed to build ties between the nations and promote interoperability between their military components.
"Thailand's important to the Pentagon's new strategy of "forward positioning." Despite Thailand's neutrality on the 2003 invasion of Iraq, the Thai government allowed U-Tapao to be used by American warplanes flying into combat in Iraq, as earlier done during the war against Afghanistan." (Wikipedia)
"In addition, U-Tapao may be where Al Qaeda operative Abu Zubaydah was interrogated, according to some retired American intelligence officials." [ EXCLUSIVE: Sources Tell ABC News Top Al Qaeda Figures Held in Secret CIA Prisons]
From 12 to 20 May, USAID and the U.S. Department of Defense (DOD) coordinated the delivery of nearly $1.2 million of U.S. relief commodities to Yangon on 36 DOD C-130 flights, with supplies sufficient to provide assistance to more than 113,000 beneficiaries. The DOD efforts were under the direction of Joint Task Force Caring Response. (Ibid.)
From June 2008, United States assistance directed by the USAID DART (Disaster Assistance Response Team) stationed in Thailand, had totaled $41,169,769.[6] Units involved were the 36th Airlift Squadron (36 AS) of the 374th Airlift Wing (374 AW) from Yokota Air Base, Japan, flying C-130H Hercules; and Marine Aerial Refueler Transport Squadron 152 (VMGR-152) from Marine Corps Air Station Futenma, Okinawa, Japan, flying the Lockheed Martin KC-130R and the newer KC-130J.
Susan Duclos of Before It's News reported in detail on the SOS signal here.
Meanwhile, Dr. Schindler asked Thursday morning in a tweet, "At what point can we say that maybe some countries just shouldn't have international airlines with big planes carrying hundreds of people?"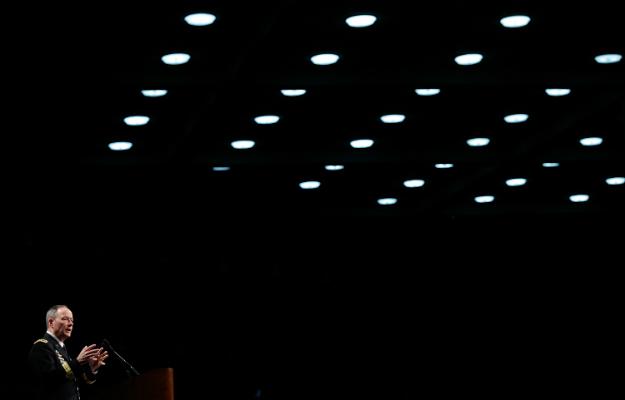 More on Dr. Schindler
Prof. Schindler holds three degrees in modern history: a B.A. and an M.A. from the University of Massachusetts, and a Ph.D. from McMaster University. He has published widely on issues of terrorism, intelligence, international security, and military history, and authored several books, including Isonzo: The Forgotten Sacrifice of the Great War (Greenwood, 2001), a featured selection of the History Book Club and published in Italian in 2002; Unholy Terror: Bosnia, Al-Qa'ida, and the Rise of Global Jihad (Zenith Press, 2007), published in Italian, Serbian, and Croatian in 2009; and The Terrorist Perspectives Project: Strategic and Operational Perspectives of Al-Qa'ida (U.S. Naval Institute, 2008; co-author).
Dr. Schindler is a member of NATO's Partnership for Peace Counterterrorism Working Group and an adjunct professor at the Asia-Pacific Center for Security Studies in Honolulu. He serves as a consultant on terrorism and security to several defense, intelligence, and homeland security agencies of the U.S. and Allied governments and the UN's International Criminal Tribunal for the former Yugoslavia. He has lectured on intelligence and terrorism in over twenty countries.
Dr. Schindler speaks several languages and is a regular commentator on security issues in the national and international media, including CNN, NPR, and VoA. He is also an officer in the U.S. Navy Reserve.
In Oct. 2013, Dr. Schindler wrote an open letter about the NSA, "If the agency's current leaders can't find a way to convincingly tell the American people what it does — including the indelible and truthful message that unless you're in bed with foreign spies or terrorists the NSA has less than zero interest in you — then it's time for new leadership.
"There's no point in having an agency like the NSA if you can't prevent further Snowden-like debacles. Which is another way of saying: If you don't have effective counterintelligence then why bother to have intelligence? Sadly, I predicted a Snowden-like disaster over a decade ago when I was working counterintelligence for the agency. And I wasn't the only one with an impending sense of doom.
"The Snowden story reveals a basic lack of seriousness about counterintelligence and security that has undermined everything the agency does. There's plenty of blame to go around here — too much outsourcing, a lack of bureaucratic follow-through, an unwillingness to go all James Angleton on people — but the unavoidable bottom line is that counterintelligence… failed."
Sources: Foreign Policy, Navy Times, Twitter, CNN
Related articles by this author
You Won't Believe What Spies On Malaysia Plane Were Doing!
Malaysia 370 Sound Of Life: Heard But Invisible, Police Reports Say
Malaysia Airlines 370 In New Location, Military Intel Adds Puzzle Piece
Malaysia Plane CoverUp: Passengers' Cell Phones Ringing, GPS Information Kept Secret
Malaysia Plane Hidden With Electronic Weapon? 20 Hi-Tech EW Defense Passengers
Missing Malaysia Plane: 20 All-Electric Car-Linked Passengers On Board, Names Released
We encourage you to Share our Reports, Analyses, Breaking News and Videos. Simply Click your Favorite Social Media Button and Share.