NEW WORLD ORDER *****BREAKING NEWS***** A MUST READ***** TRUTHCopyright 2021 ©
Tuesday, March 16, 2021 13:12
% of readers think this story is Fact. Add your two cents.

The reason for all the madness is because Christ has returned and is walking the earth today. And the media & governments are trying to cover it up. www.lordrayel.org click the link for more information
https://vk.com/congregation_of_lord_rayel …..JOIN US HERE
https://www.facebook.com/groups/ICoLR/ …..JOIN US HERE ALSO
https://catholiceoc.church ….. Online church.
THE NWO – THE NEW KINGDOM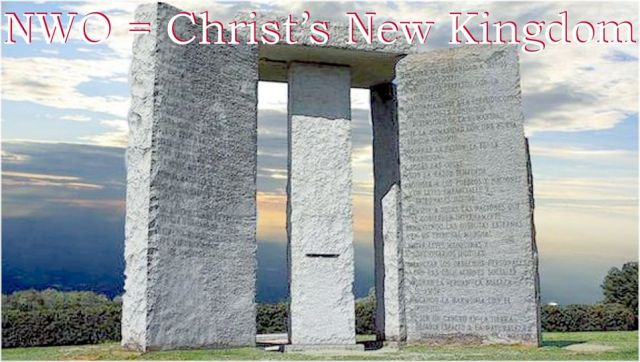 I want to teach you something, beloved siblings. I want you to see that this is not a joke, that this is the truth, that God keeps his promises. This might come as a shock to some of you, but we wouldn't love you if we didn't tell you the truth, and I believe most of us have come here because we have a love for the truth.
You probably know already that this is being fulfilled right now:
Matthew 24:14 "And this gospel of the kingdom will be preached in all the world as a witness to all the nations, and then the end will come."
What you might not know, is how this is being fulfilled. We in this congregation only make up a tiny fraction of all the people preaching this "gospel of the kingdom", because as we speak the internet cloud is being flooded with videos and articles about this. I am speaking about the New World Order.
There is however one major and vital difference between how we preach it compared to everyone else. We are the only congregation of people who officially support the NWO, the only group of people who recognize this as the prophecied "Everlasting Kingdom of Christ".
Most people learning about the NWO listen to how religious people taught about this as "the antichrist's" kingdom and because of this want to fight against it. The false preachers were wrong, and they have made many believe things that were actually not in the scriptures at all. Those so-called preachers would have you believe that the only thing that matters is that you have the "right" religion (their religion), and you will be saved, and everyone else will go to hell. This is completely illogical and unbiblical.
What did God tell us about this?
Deuteronomy 10:17 "For the Lord your God is God of gods and Lord of lords, the great God, mighty and awesome, who shows no partiality nor takes a bribe."
So is there some other way that we can also be sure that this is true? What else did Christ say about this?
John 15:19 "If you were of the world, the world would love its own. Yet because you are not of the world, but I chose you out of the world, therefore the world hates you."
Make no mistake, the prophecies clearly state that Christ and his people will meet heavy resistance, but come out victorious:
Revelation 19:19 "And I saw the beast, the kings of the earth, and their armies, gathered together to make war against Him who sat on the horse and against His army."
So if you didn't know before, you know now that you are in the right place and you don't have to fear the anti-NWO propaganda, because they are fulfillment of God's awesome plan.
And if you are wondering if the "right" religion is the factor that will get you into the New Kingdom, you don't have to worry, because God told us about that too:
Matthew 7:21-23 "Not everyone who says to Me, 'Lord, Lord,' shall enter the kingdom of heaven, but he who does the will of My Father in heaven. Many will say to Me in that day, 'Lord, Lord, have we not prophesied in Your name, cast out demons in Your name, and done many wonders in Your name?' And then I will declare to them, 'I never knew you; depart from Me, you who practice lawlessness!'"
WILL YOU BE ACCEPTED?
500 million people will be chosen from both the living and the dead who have ever walked the Earth, to live immortally in the New Kingdom. Being a member of this congregation does not ensure your acceptance. Even some of the Clergy will not make it, so how good are your chances?
This congregation is not just some Facebook hang-out, it serves as the "Virtual Court of The Lord", where the people come before him and demonstrate their value to The Crown. Ask yourself, are you of any value to The Crown, or are you just another burden to society that must be filtered out of existence? Don't answer with ego, answer with actual accomplishments that would make you stand apart in that group of 500 million.
The number "500 million" may sound familiar, and it should. It has been carved in stone in many different languages on the Georgia Guidestones and put on display for everyone to observe. The New Kingdom is literally being announced in abundantly different ways, to a multitude of differing peoples, with the elite and illuminated subtly (and sometimes not so subtly) trying to grasp the attention of those who might be found worthy.
THE GUIDESTONE COMMANDMENTS
Maintain humanity under 500,000,000 in perpetual balance with nature.

Guide reproduction wisely — improving fitness and diversity.

Unite humanity with a living new language.

Rule passion — faith — tradition — and all things with tempered reason.

Protect people and nations with fair laws and just courts.

Let all nations rule internally resolving external disputes in a world court.

Avoid petty laws and useless officials.

Balance personal rights with social duties.

Prize truth — beauty — love — seeking harmony with the infinite.

Be not a cancer on the earth — Leave room for nature — Leave room for nature.
WHY A POPULATION REDUCTION?
Apart from the fact many people on Earth have proven that they are not worthy of Christ RayEl's New Kingdom, we need to look at the facts of overpopulation:
"While ever greater food production, mineral extraction, forest clearance, and fossil-fuel burning bring short-term (and unequally distributed) lifestyle gains, the long-term consequences are increasingly apparent in terms of soil erosion, water shortages, and climate disruption. The day of reckoning is moving nearer".
Quote by Mathis Wackernagel, chief executive and co-founder of Global Footprint Network."
Matthew 6:33 "But seek first the kingdom of God and His righteousness, and all these things shall be added to you."
THY KINGDOM COME, AMEN!
TRUTHCopyright 2021 ©
Before It's News®
is a community of individuals who report on what's going on around them, from all around the world.
Anyone can
join
.
Anyone can contribute.
Anyone can become informed about their world.
"United We Stand" Click Here To Create Your Personal Citizen Journalist Account Today, Be Sure To Invite Your Friends.