Story Views

Now:
Last Hour:
Last 24 Hours:
Total:
Eight Things to Like About the Bruce
Saturday, May 19, 2018 15:41
% of readers think this story is Fact. Add your two cents.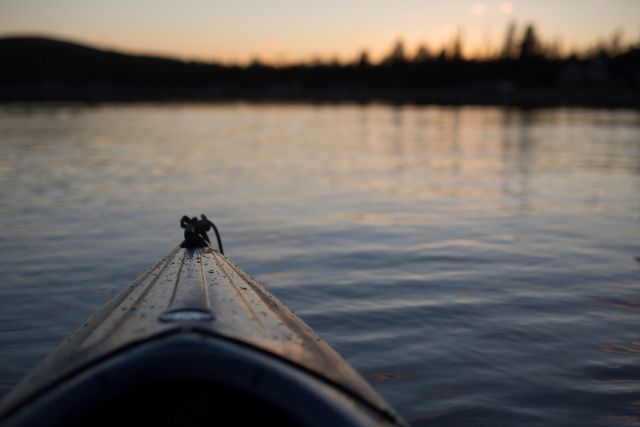 From time to time, me and the Farm Manager contemplate upping sticks and moving closer to the city where our children live. I can look at those real estate listings for hours on end, but it only takes a few minutes on the front stoop to clear my head.
There's a lot to like about living here.
Frogs and birds. Both frogs and birds are allegedly at risk in the wider world, but they're doing just fine up here in the Bruce. Sometimes they even sing together.
Affordability. Ya, it's one thing to see a 100k Land Rover pulling a 100k Airstream trailer up the road, but that family in the ten year old Dodge van going up the road right behind it is gonna have just as much fun camping in their nine by twelve tent. A couple of high school drop-outs can still buy their own house if she makes fourteen bucks an hour at Timmies and he makes sixteen working at one of the rock quarries.
Howell's Fish. Out of the lake, into the smoker and on your plate in under 48 hours if you get your timing right. You can't beat Howell's smoked fish.
Sullivan's Butcher Shop. According to them, you can't beat their meat, and I wouldn't want to anyway, but you can't beat their pickled beets either. And their smoked sausages are simply amazing!
Vistas. Every time you turn around, you're looking at limestone cliffs. The Wiarton Marina has to be the most photogenic marina in all Ontario.
The Wiarton marina. You can keep a twenty footer in the most photogenic marina in all Ontario for about a thousand bucks a year. Not sure what the guys with the 52′ SeaRays are paying, but they get the same priceless views of those limestone cliffs.
People. The librarian at the local high school has bear meat in her freezer. Why? Because she shot it and it'll make great BBQ.
And then there's this. Yup, that's how we roll in the Bruce.
Gonna be a long time before I leave this place.
Source:
http://theviewfromfallingdowns.blogspot.com/2018/05/eight-things-to-like-about-bruce.html