Story Views

Now:
Last Hour:
Last 24 Hours:
Total:
Geoengineering an Ice Age? Science Says Yes!
Wednesday, December 5, 2018 10:43
% of readers think this story is Fact. Add your two cents.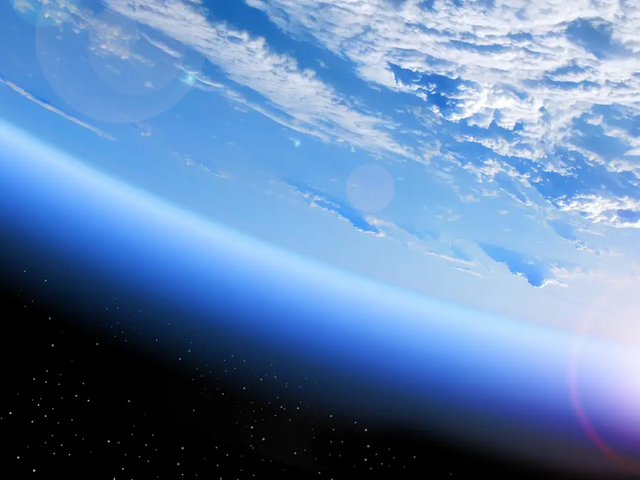 Source
In an attempt to tackle global warming, researchers at Harvard will be launching an experiment next year to geoengineer the atmosphere.
The team will use a balloon suspended 12 miles above Earth to spray tiny chalk particles across a kilometre-long area, with the intention of reflecting the Sun's rays away from the planet.

In doing so, they will attempt to replicate on a small scale the eruption of Mount Pinatubo in the Philippines in 1991.

During this event, the volcano spewed 20 million tonnes of sulphur dioxide into the stratosphere, creating a haze that cooled the planet by 0.5C for around 18 months – returning the Earth to its pre-industrial temperature.

The scientists argue that replicating this effect on a large scale could provide the planet with respite from global warming, stopping sea ice from melting and protecting coral from bleaching.

As efforts to tackle climate change appear ever more desperate, geoengineering has emerged as an increasingly appealing prospect – albeit a controversial one that has drawn criticism from scientists and environmentalists.

Some have suggested that solar geoengineering could have profound complications, for example wiping out crops, while others argue it distracts attention from cutting fossil fuel emissions.
This seems like a very strange move since there have been recent reports that the sun is already darkening and that we might expect a mini ice age very soon. Could this be to speed up that process? Could these chalk particles be a risk to our health? To quote the Imperial Regent Angelus Domini:
"So, you've seen the governments try to cover-up Lord RayEl's chastisements with lame excuses like:
"Climate Change" for unprecedented weather events and flooding.
"Global Warming" for record-breaking fires and droughts.
"Oil Fracking" for now constant major earthquakes.
"Asteroid Season" (seriously 🤣) to explain the rain of fire from the sky.
Is this their newest attempt to cover-up a chastisement from the Lord?"
Lord Ra-El did say that he would darken our sun, maybe this is just an excuse to hide that. What do you think? Leave your thoughts in the comments below.
---
Nearly all religions believe we are presently in the "end times", that period of history when the world will undergo divine judgment, followed by the establishment of the everlasting Kingdom of God that is reserved for the chosen.
Most believe the Messiah will come just prior to this judgment, offering the people one last chance at salvation. Lord RayEl is that prophesied Messiah. Though "faith" is important, we will still provide evidence of his divinity.
God bless.
ICoLR Facebook congregation
https://www.facebook.com/groups/ICoLR/
With Lord RayEl's Imperial Regent on VK:
https://vk.com/congregation_of_lord_rayel
Donate
Ra-El.org/donations.html
[email protected]
Follow Lord RayEl's Twitter:
https://twitter.com/LORD_RAYEL
Subscribe to the Templar Commandery YouTube Channel:
https://www.youtube.com/user/ChristHasReturned
Also, Visit our Website:
https://sanctuaryinterfaith.org/
And the MOST IMPORTANT OF ALL:
http://www.ra-el.org/
(I claim neither credit nor ownership of the above image and or any video content)