Story Views

Now:
Last Hour:
Last 24 Hours:
Total:
Bombshell! New Declassified Government Document Just Exposed Hillary's Dark Circle of Friends!
Saturday, December 15, 2018 16:47
% of readers think this story is Fact. Add your two cents.

***All the links are in the description of the video…watch it before YouTube takes it down.
What kills me about the state of our world today, and I realize this is par for the course, is that the censorship kings, the selective outrage enforcers at YouTube can put out a video that's full of absolute, shallow, imbecilic nonsense (a video by the way that has broken the world record for the highest amount of dislikes) and it gets over 100 MILLION views in mere days!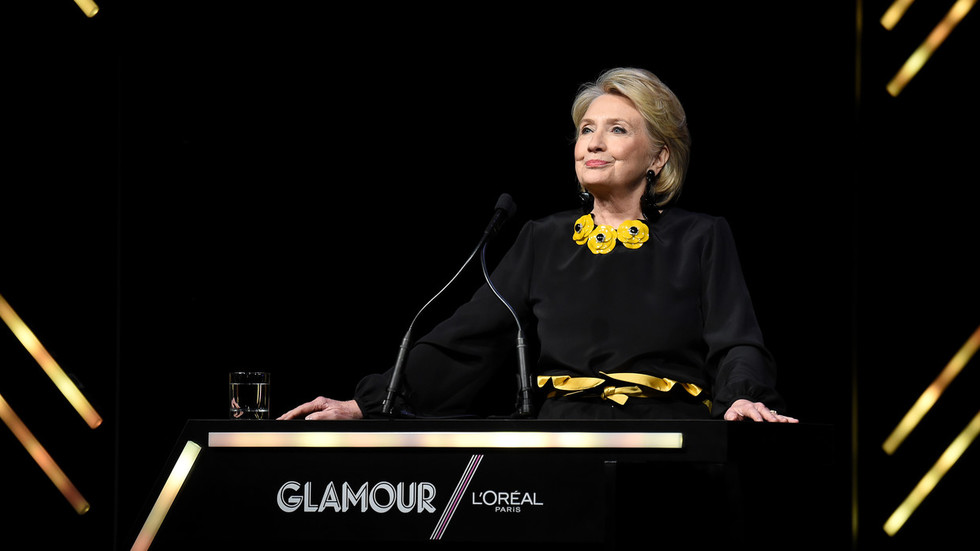 But if you put in the actual research and time it takes to produce informative, interesting, substantive content that wipes away the deceptive fog of government-controlled media propaganda with the aim of bettering our world through knowledge and truth, you're relegated to only hundreds, sometimes thousands of views during the lifetime of that video. To summarize, over a hundred million views in mere days for nonsense, hundreds or thousands of views over long periods of time for substance and truth.
And don't miss understand me, this is not a call for the censorship of anybody…it's a mere observation of the mentality and focus of a large portion of our world.
One of those content creators who's putting out substantial, relevant content you're not gonna get from mainstream media is RTR TRUTH MEDIA. If you haven't checked out his channel and looked at some of his many videos that reveal the startling true state of our world his link's in the description. Here's one of the things he just uncovered…that mainstream media isn't touching.
What you're looking at is the FBI website at Vault.fbi.gov. But let's pause for a minute.
Remember Anthony Weiner? He's the former member of the United States House of Representatives from New York City who was involved in multiple sex scandals related to sexting.
The first scandal began when Weiner was a Democratic U.S. Congressman. He used the social media website Twitter to send a link that contained a sexually suggestive picture of himself to a 21-year-old woman. After initially denying reports that he had posted the image, he admitted that he sent a link to the photo. He also sent additional sexually explicit photos and messages to women before and during his marriage. He denied ever having met or having had a physical relationship with any of the women. On June 16, 2011, Weiner announced his intention to resign from Congress effective June 23.
Weiner returned to politics in April 2013 when he entered the New York City mayoral race. After additional pictures of Weiner were released, Weiner admitted sexting at least three women since his resignation from Congress. He remained in the race until the end, placing fifth in the Democratic primary.
Following a report from the Daily Mail in September 2016, the FBI investigated Weiner for sexting with a 15-year-old girl. His laptop was seized and emails related to the Hillary Clinton email controversy were found on it, causing a controversy late in the presidential election. On May 19, 2017, Weiner pled guilty to one count of transferring obscene material to a minor. His wife, Huma Abedin, (who was the vice chair of Hillary Clinton's 2016 campain bid) filed for divorce prior to Weiner's guilty plea. In September, he was sentenced to 21 months in federal prison. On November 6, 2017, Weiner began his sentence at Federal Medical Center, Devens, in Ayer, Massachusetts.[1] His release date is scheduled for 2019.
But let's get back to the FBI website. RTR TRUTH MEDIA uncovered the fact that the FBI found that Anthony Weiner was not just sexting…he was, in the FBI's words on a declassified document anybody can look up for themselves…and lemme just read it…Anthony Weiner Producers of Child Pornography. There's a huge difference between being a possesser of child pornography which is disgusting enough but this document links him with producers of child pornography.
This is the husband of the woman who was a close confidant and vice chair for Hillary Clinton herself. Add to that the fact that John Podesta, who served as White House Chief of Staff to President Bill Clinton, and as Counselor to President Barack Obama and was the chairman of the 2016 Hillary Clinton presidential campaign And also add to that that both John and his brother Tony Podesta have this bizzare and disgusting facination with collecting what appears to be pedo art….and add to that that Hillary and bill are good friends with convicted billionaire pedophile Jeffery Epstein and you have a circle of perversion in high places that Mainstream media is absolutely covering up. And this is why channels like this get strikes…this is why channels like RTR Truth Media and Adam Green's Know More News and so many other smaller channels are the subjects of view suppression, shadow banning and termination. This is why we are called conspiracy theorists.
Before I go on, let me contextualize something…this pervert…Anthony Weiner is set for early release after sexual misconduct with a Minor. But this guy Schaeffer Cox, who's only wrong was standing up for individual rights is still rotting in a prison cell. This is why Shaeffer Cox and so many others are rotting in jail right now as political prisoners.
If you wanna see more videos like this, subscribe to these other channels, subscribe to this channel, support true independent journalist as they sacrifice their time and their lives to bring you the truth.
Leave your thoughts about his for the world and the google thought police in the comments section below and, I've I'm still here, I'll see you guys in the next heavily censored, shadow banned video.