Story Views

Now:
Last Hour:
Last 24 Hours:
Total:
GeoMagnetic Storm Poltergeist Connection? The Veil is Thin Right Now (Video)
Thursday, November 15, 2018 8:44
% of readers think this story is Fact. Add your two cents.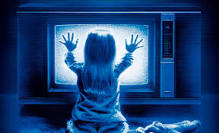 Increased paranormal activity during geomagnetic storms. Has the veil torn? Is the Brides veil being lifted? At the very least, the veil between dimensions is thin right now. The great awakening has begun.
Paul Chevalier I remember when i was about five 1/2 my mother worked the Ouija board seemed like every day after her mother died and she dabbed in witch craft also..One night i woke up and i was awake my head was against the wall cause we had no head board and a hand came out of the wall and grabbed me around my neck i felt every finger it was as real as a real person was doing it. That's was nothing one night after her mother died about two weeks after the funeral she got out the board we lived in a old tavern up on a corner. Next door was a old school house and a farm house across the street we lived in the country and traffic was light if there was a car late at night it probably was a dirty old man they would drive with there head light's off park up the road and walk around are house and look through are dance hall windows. We caught one one night my mother was taking cloths out to the dance hall and saw one of the pervert looking in ..Good thing he left my father got out the shot gun and he would of used it…Any way she my mother and my older brother and my brother who was three years older than me we had a big family my ma had three sets of twins i being the younger of the set's..They were playing the board for a long time ….
Come on ma if your spirit is Hear let me know some way some how and she said it like she was tired of play cause nothing was happening , Well they waited… The room they were in used to be the old bathroom for the bar room that was now boarded up for the winter. My dad add long large nails holding the two doors up partitioning off the bar room from the setting room they were in. All of a sudden these doors came down than at the same time the bar room door going out side flew open along with the dance hall doors flew open this all happen exactly at the same time and a big rush of wind went throw the house ..I have to say my mother never played with the board for many years to come…Do i believe in Jesus and God 100% and if you don't people are soon gonna have a wake up call ..Don't make that mistake…Remember were not promised tomorrow….The unseen will be seen. God bless..
I host the Church of Mabus radio show and it is going on 8 years. I've been in the paranormal community for 20 years. I provide content from a network of sources and guests and allies. Ranging from Politics to the Paranormal and the Spiritual. You can check out my other articles here at my BIOGRAPHY at BIN and you can check out my free radio show at this link HERE. Thanks for showing your support and stopping by.