Story Views

Now:
Last Hour:
Last 24 Hours:
Total:
WAS AMAZON BOSS BLACKMAILED BY THE JEWISH LOBBY
Saturday, January 12, 2019 1:36
% of readers think this story is Fact. Add your two cents.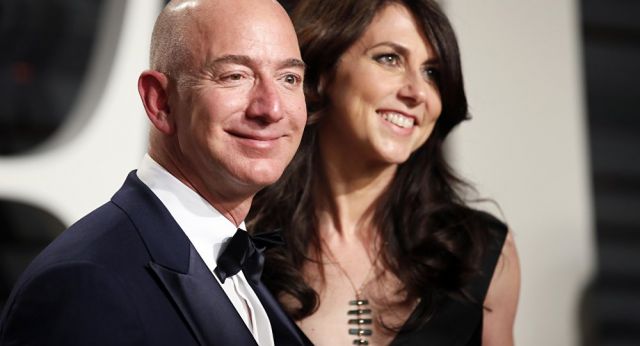 SPONSORS NEEDED: STATEMENT OF INTENT: Defence of equality and rights for ethnic-Europeans, to end anti-white racism, hate and discrimination. Please donate and share our stories.
Jeff Bezos ~ this is his real face, not a caricature, owns the world's largest bookstore. Sadly, his own writing is so behind the bicycle sheds juvenile there isn't a publishing house that would consider a book proposal from him.
Jeff Bezos may be the world's richest man, but he is far from being the most imaginative one. Disgusted commenters say his bizarre freaky sexts (pornographic text messages) 'gave them the chills'.
According to a well-known American periodical, Amazon founder Jeff Bezos sent disgusting sexually explicit texts to his alleged mistress months before announcing his divorce from his wife, whom he had married 25 years earlier.
Having seen the mogul's sex texts one disgusted reader writes, "Every Bezos sext that stumbles across my TL makes me shudder to my bones."
A four-month investigation across five states and 40,000 miles into Bezos' affair with Sanchez (his courtesan) tells all about the predator's seamier side of life.
A major periodical claims to have obtained photos and texts that Bezos sent to his secret lover, which date back to April-June of 2018, despite an unnamed source claiming that Bezos became closer with Sanchez after he separated from his wife in Autumn.
According to the leaked correspondence, the e-commerce tycoon, whose net worth is estimated at nearly $137 billion, 'pleased' his mistress with shirtless selfies and bizarrely, photos of his private parts that the tabloid said were too shocking to print.
"I love you, alive, girl. I will show you with my body, and my lips and my eyes, very soon," (sic) reads a message obtained by the Enquirer. In another sexually explicit text, he tells Sanchez that he wants to 'smell' her and 'breathe her in'.
Jeff Bezos is yet to comment on the leak. But, a global community of researchers, historians, and authors, many of impeccable academia, are left wondering if the scandal explains Amazon's removal of thousands of book titles were summarily removed as a consequence of Bezos being blackmailed by the Israeli-Jews lobby.
Michael Walsh, whose best-selling book Life in the Reich was removed, says this explanation would add up. "Hundreds of thousands of books, to some extent, are critical of Israel and opposed to the global Jewish agenda. Obviously, they cannot all be removed but it is clear that most of the titles summarily removed by Amazon without explanation, investigated holocaust related fraud on an international scale."
The author of 52 books, including poetry and historical chronicles, adds that it is perfectly possible that the bookseller having been sexually compromised was blackmailed by the Jewish lobby.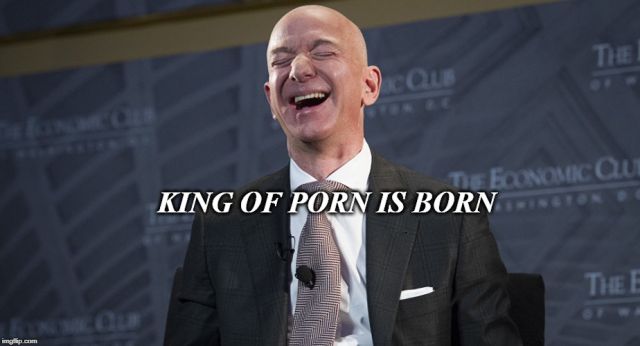 MICHAEL WALSH is a British born Irish journalist, broadcaster and the author of RISE OF THE SUN WEEL, EUROPE ARISE, TROTSKY'S WHITE NEGROES, MEGACAUST, DEATH OF A CITY, WITNESS TO HISTORY, REICH AND WRONG, THE BUSINESS BOOSTER and THE FIFTH COLUMN VOLUME I and II, and 50 other book titles.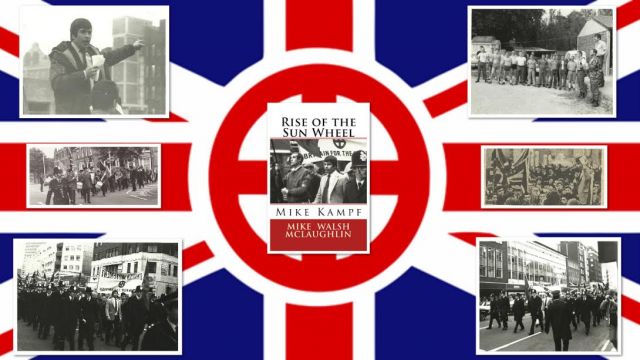 The dissident author's books available for purchase by visiting his website BOOKSTORE, BUY FROM AUTHOR and POETRY links.
LACKING SPONSORSHIP publication of The Ethnic-European is at risk. We are in debt to our donors (click ESPRIT DE CORP) who support the principle of an alternative to corporate controlled media.
KEEP REAL NEWS OPEN: Donate by using Western Union, MoneyGram, Ria, registered mail or contact Michael Walsh: [email protected] or [email protected] 2) Follow our blog. 3) Share our stories and 4) buy our author signed books. 5) Receive free newsletters by writing subscribe to [email protected]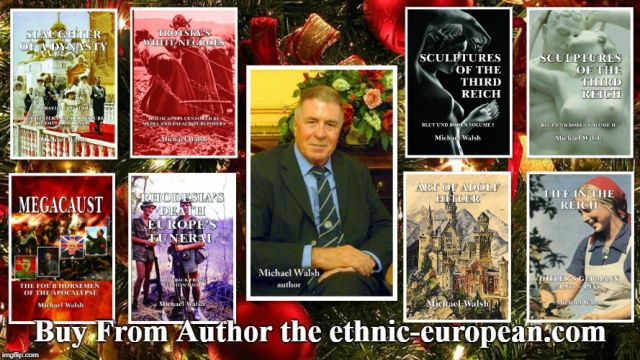 Michael Walsh currently has eight books listed under BUY DIRECT. Royalties will be ploughed into adding further popular titles declared taboo by the treacherous troika; Amazon, Facebook, and Mainstream Media. When ordering the book contact Michael Walsh by email [email protected] to receive your signed copy.
BE A PUBLISHED AUTHOR Michael Walsh Writing Services: Ghost-Writing, Editing, Book Publishing, and Translations. CONTACT by email: [email protected] and visit our website www.mikewalshwritingservices.wordpress.com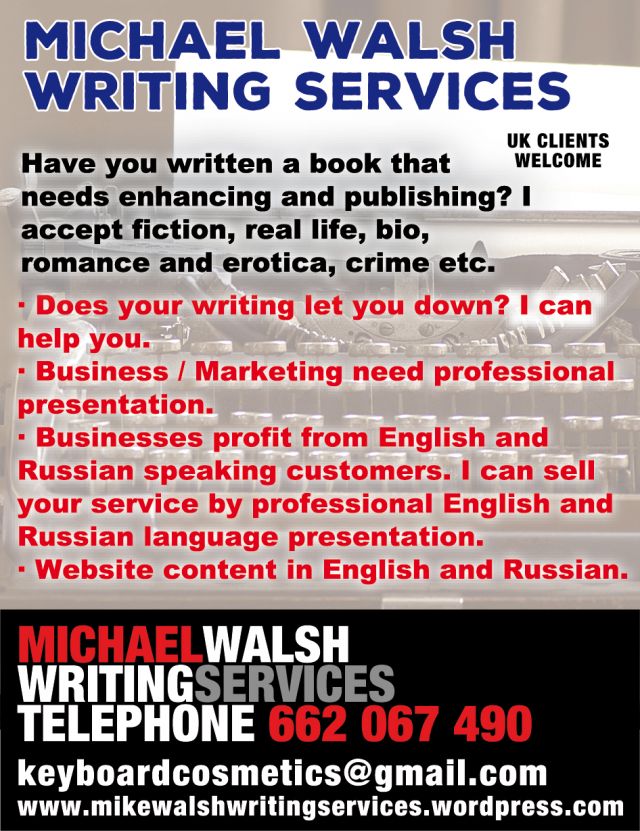 New stories every day!
THE ETHNIC-EUROPEAN
The Voice of Ethnic-Europeans Worldwide
https://europeansworldwide.wordpress.com/