Story Views

Now:
Last Hour:
Last 24 Hours:
Total:
What's the Best Flooring for Your Beach House?
Wednesday, December 5, 2018 21:02
% of readers think this story is Fact. Add your two cents.

What's the Best Flooring for Your Beach House?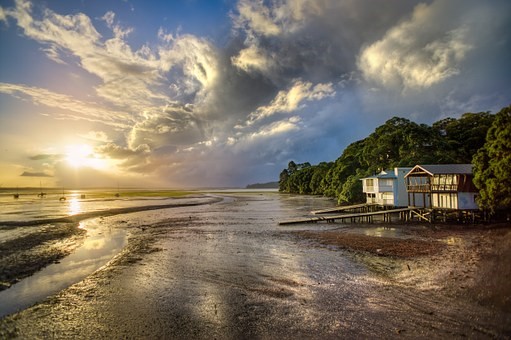 Planning to buy a beach house for your family to enjoy? Before moving in, you should check if the beach house has an excellent structural build and if the interior is apt for being near large bodies of water. You should make sure that nothing will be a safety hazard to the health and security of your family.
As a rule, it is not ideal to have hardwood floors. If the flooring is made from real wood, you should take measures to change that. It is better to do so now so that your family can enjoy the beach house whenever they want.
Here are some of the best flooring alternatives you can use:
Vinyl flooring
Vinyl flooring is made from 100% plastic, so you don't have to worry about it getting damaged due to moisture or humidity. It is the perfect material to use for your beach house. It also provides maximum comfort since it is soft on the feet. It has good insulating material, so your floors will not be as cold as they are with other flooring options such as ceramic or stone tiles.
Waterproof flooring
Waterproof flooring comes in a variety of different styles and designs. You can still retain the beach house look if you replicate the image of real hardwood. The greatest thing about it is that it is 100% waterproof, so even if your kids track water all over the house or your pet shakes off water droplets in all directions; cleanup can be done quickly. You'll be done sprucing up the place before you know it. You just have to continually be on top of the mess your children and pets make to maintain a clean beach house to stay in for your vacation.
Luxury vinyl flooring
Luxury vinyl flooring is made from synthetic material, so it is safe to install near oceans and seas. Design-wise, it is very versatile. You can imitate the look of real hardwood (e.g. Oak, Birch, Redwood, etc.), real stones (e.g. marble, travertine, slate, etc.) including the texture and the feel of the actual material.
In terms of repair and maintenance, luxury vinyl flooring is better than the real material. Unlike wood, for example, luxury vinyl only needs proper cleaning to last you a long time. Real wood is much trickier because it needs to be completely kept away from water. It is a highly hazardous material to work with when it comes to keeping your house safe from mold and mildew growth. It also needs to be polished and sanded again and again over time to maintain its beauty.
These are the best flooring options you can get on the market nowadays if you are planning to renovate a beach house. These flooring options will surely help maintain the integrity and aesthetic appeal of your vacation home. With these, you can thoroughly enjoy your time with the family without worrying about the possible repercussions of tracking water inside the house.