Story Views

Now:
Last Hour:
Last 24 Hours:
Total:
X22Reports Q Live Election Drops! | Official Issues Warning That Every American Needs to Prepare For | Darkweb Shocking Database | The Plan Entering Phase 2 | Will Iran Sanctions Force World to De-Dollarize? (Videos)
Tuesday, November 6, 2018 15:01
% of readers think this story is Fact. Add your two cents.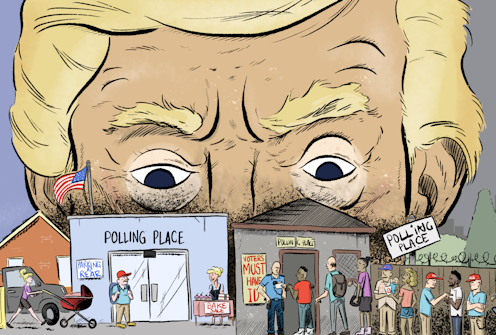 11-6-18
Live Voting Updates Q Anon.
PLUS
The entire plan is going into Phase II, right after the midterm elections everything will change, the push to remove the central bank will go into overdrive and the President will call out the Fed at every decision they make.
Job openings tumble, there are still a million more job openings that unemployed workers, if you believe the government stats.
The entire housing market is imploding, the cost of owning a home is impossible, with rates moving up and wages going nowhere it is a recipe for disaster.
AND
We are now a couple of years into common core and it is a complete disaster, the American population were tricked into thinking it was going to help the children, but in reality it has hurt our children.
On the #darkweb there is a database of 62 million voter information for sale.
Italy will cut migrant benefits.
#SaudiArabia making deals with Russia and China. SA will is making a deal to purchase the S400 missile system from #Russia.
#Iran shuts down oil tanker tracking after sanctions.
The Obama Iran deal is not a deal that is good for the people.
Q drops more bread, tells the people to vote, stay strong. Q let's us know they placed someone into the spotlight on purpose, all for the greater good. Nobody noticed something very important about the declas, it has been setup to be the perfect plan.
ALSO
CNBC reports, David Stockman, who served as President Reagan's Office of Management and Budget director, warns a 40 percent stock market plunge is closing in on #WallStreet.
---
Q Anon | Election Day Drops LIVE
Just Informed Talk
The Countdown To The Plan Has Begun, Phase II Coming U
X22Report
Nobody Noticed, The Setup Is Perfect, The Spotlight Shines Bright
#X22Report
BREAKING: Former Reagan Official Issues WARNING To America That EVERYONE Needs To Get Ready For
Next News Network
Will Iran Sanctions Force World to De-dollarize?
RT
Anya Parampil reports on new US #sanctions targeting #Iran as well as efforts from the international community, including #Russia, #China, and #Europe, to sidestep the new rules. Anya talks to Mohammad Marandi, Professor at the University of Tehran, about how Trump's policies could lead to the isolation of the United States, as countries work to de-dollarize.
#economy #politics #finance #QANON #geopolitical #oneworldcurrency #NYSE #stock #election #vote
​IMPORTANT DISCLAIMER! THIS ARTICLE ENDS HERE AND ANY ADS ON THIS STORY'S PAGE, INTERRUPTING THE DESCRIPTION OR TITLES TO VIDEOS, AFTER THE STORY OR AROUND THE STORY, ARE ABSOLUTELY NOT ENDORSED BY OR PLACED BY THIS CONTRIBUTOR