Story Views

Now:
Last Hour:
Last 24 Hours:
Total:
FRENCH REGIME'S COLLAPSE INEVITABLE
Saturday, December 15, 2018 4:33
% of readers think this story is Fact. Add your two cents.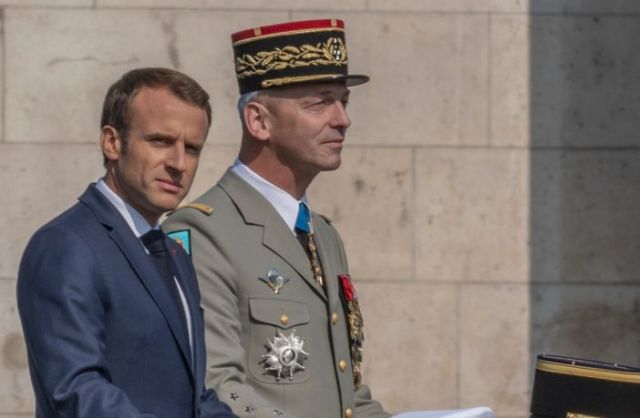 STATEMENT OF INTENT: Defence of equality and rights for ethnic-Europeans, to end anti-white racism, hate, and discrimination. Please share our stories.
As France this weekend braces for its fifth weekend of protests we can disclose that the tables are being prepared for President's Macron's resignation and dissolution of the French Assembly. Such an outcome to the regime's unpopularity is no longer a matter of if but a matter of when; imminent.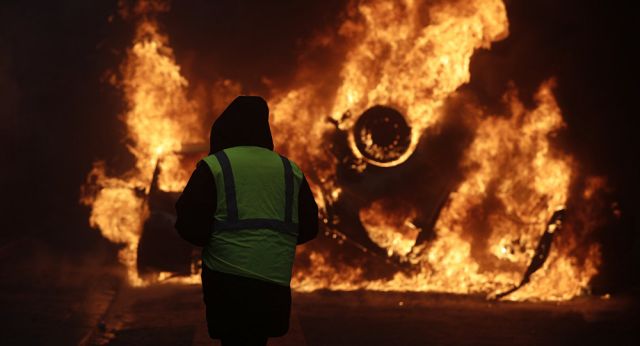 With the benefit of foresight and for many people hindsight, the ascendancy of Emmanuel Macron, a merchant banker's bum-boy was destined for decrepitude. It is believed that his career is similar to that of a royal dynasty except in his case he was seen as an aristocrat of the globalists banking houses.
The last nail's in the hapless Macron's coffin will certainly include those nails hammered home by General Antoine Martinez and ten other generals, an admiral, and colonel, and also former French Minister of Defense Charles Millon.
A highly respected cabal, they have given a strong warning that Macron's signing the U.N. Global Migration Pact strips France of even more sovereignty providing an additional reason for "an already battered people" to "revolt".
The highly decorated military co-signees assert that the beleaguered Macron is "guilty of a denial of democracy or treason against the nation" for signing the migration pact without putting it to the people.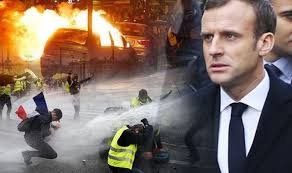 "The French state is late in coming to realise the impossibility of integrating too many people, in addition to totally different cultures, who have regrouped in the last forty years in areas that no longer submit to the laws of the Republic," the letter advises, also saying that mass immigration is erasing France's "civilizational landmarks".
The pact, which has been protested in the Yellow Vest demonstrations in five countries, was signed by 164 nations, most against the will of the citizens as stated in dozens of country-specific petitions, on Monday in Marrakech. The immensely opposed and disastrous document declares unlimited migration to be treated as a human right and criticism of mass migration to be treated as hate speech.
VIDEO LIVE: France Braces for Chaos: Yellow Vests Call for Macron's Resignation on 5th Weekend of Protests
MICHAEL WALSH is a journalist, broadcaster and the author of RISE OF THE SUN WEEL, EUROPE ARISE, TROTSKY'S WHITE NEGROES, MEGACAUST, DEATH OF A CITY, WITNESS TO HISTORY, THE BUSINESS BOOSTER and THE FIFTH COLUMN VOLUME I and II, and 50 other book titles.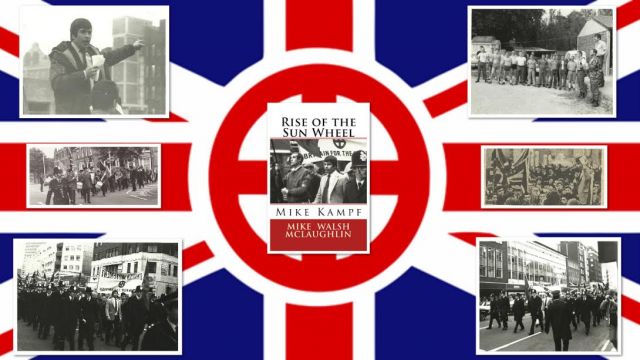 The dissident author's books available for purchase by visiting his website BOOKSTORE, BUY FROM AUTHOR and POETRY links.
KEEP REAL NEWS OPEN: Donate by using Western Union, MoneyGram, registered mail or contact Michael Walsh: [email protected] or [email protected] 2) Follow our blog. 3) Share our stories and 4) buy our author signed books. 5) Receive free newsletters by writing subscribe to [email protected]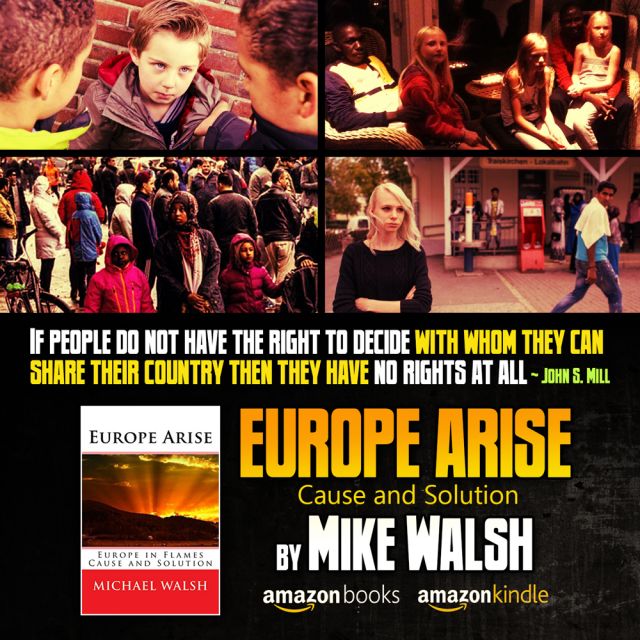 Michael Walsh currently has eight books listed under BUY DIRECT. Royalties will be ploughed into adding further popular titles declared taboo by the treacherous troika; Amazon, Facebook, and Mainstream Media. When ordering the book contact Michael Walsh by email [email protected] to receive your signed copy.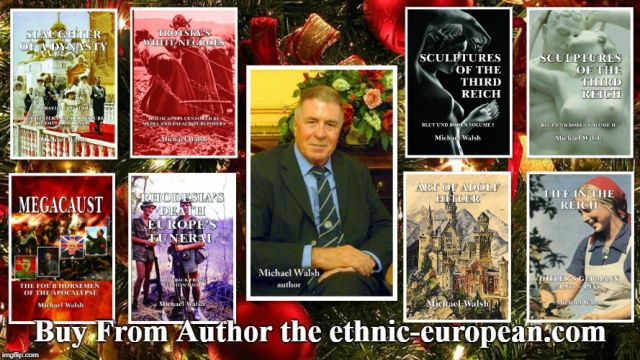 New stories every day!
THE ETHNIC-EUROPEAN
The Voice of Ethnic-Europeans Worldwide