Story Views

Now:
Last Hour:
Last 24 Hours:
Total:
Two Transgenders Blow Out Girls in State Meet - This Is Wrong, Plain and Simple (Video)
Monday, June 11, 2018 13:25
% of readers think this story is Fact. Add your two cents.


You wonder how the other runners may have felt.
On Monday, when Connecticut had its State Open track and field championships at Willow Brook Park, one person broke the State Open records for girls in both the 100 and 200-meter runs.
That person was a biological boy.
Terry Miller of Bulkeley, a transgender, won the events. In the 100 meter dash, the runner-up was Andraya Yearwood of Cromwell, also a transgender.
Here are the two races: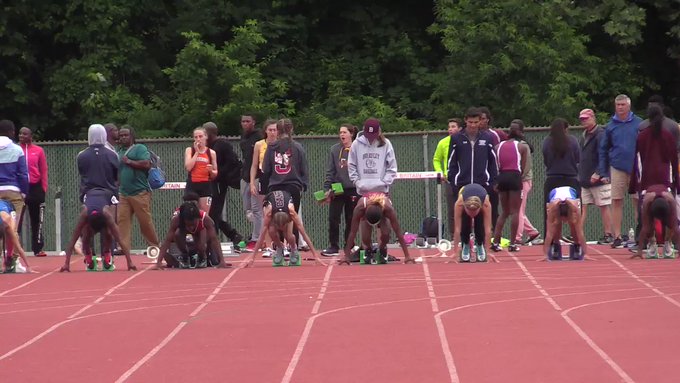 Terry Miller of Bulkeley wins the 100m girls dash i. 11.72 (meet record). Andraya Yearwood of Cromwell 2nd, RHAM's Bridget Lalonde 3rd #cttrack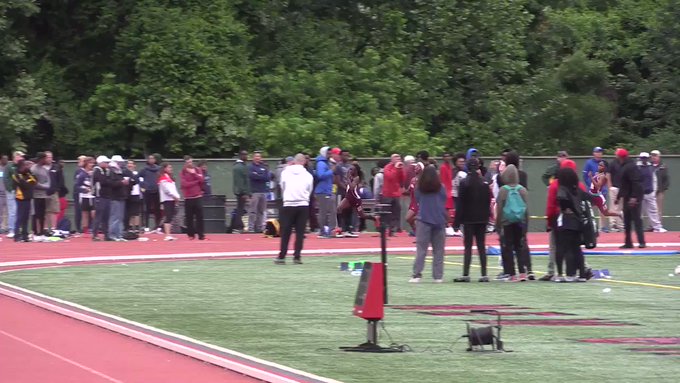 Terry Miller of Bulkeley sets another meet record in winning the girls 200m, 24.17 #cttrack
Janice Turner✔@VictoriaPeckham

Two male-bodied trans gender runners came first and second. What do you say to the girls who train so hard but can never win? Yet can't even say: this is not fair. https://twitter.com/gametimect/status/1003739370736816129 …
Yearwood won the Class M sprint titles last year; Miller competed on the boys' team during the winter indoor season then joined the girls' competition.
Asked about the two girls who worked for years who got knocked out of the finals by Miller and Yearwood and the two girls who finished seventh and eighth in the finals who were denied a chance to compete in the New England championships, CIAC executive director Karissa Niehoff said, "We do feel for them. Fully agree it doesn't feel good. The optic isn't good. But we really do have to look at the bigger issues that speak to civil rights and the fact this is high school sports."
Hillhouse coach Gary Moore told Hearst Connecticut Media that Miller should be able to compete, but the situation "wasn't fair to the girls," adding, something should be done to "level the playing field." He stated, "I've been stopped by at least five coaches, all of them saying they really liked what I said in the paper. How come other coaches aren't talking? This is a big issue a lot of coaches have, that we've got to do something, but how come you're not saying anything? I've said what I needed to say. I'm getting a little annoyed with the coaches that we haven't been able to get together and do what's best for everybody."
Selina Soule of Glastonbury High, who finished sixth in the 100 and has studied the literature about Title IX and competitive sports, said of the rule allowing transgender athletes to compete against persons of the opposite biological sex, "Of course, it should be that way for math and science and chorus. Sports are set up for fairness. Biologically male and female are different. The great majority is being sacrificed for the minority."