Story Views

Now:
Last Hour:
Last 24 Hours:
Total:
WHO Releases Updated Key Facts on the Serious Health Risks of Tobacco
Thursday, December 6, 2018 7:47
% of readers think this story is Fact. Add your two cents.

For decades we have been warned of the dangers of tobacco use of any kind from smoking to chewing, but the most recent statistics released by the World Health Organization indicate that it is even a bigger problem than anyone could have imagined. Who could have known that tobacco has been proven to kill half of all people using it and that almost 7 million people die each and every year from tobacco related issues. Of those 7 million, 6 million are those who used tobacco and 890,000 were the result of second-hand smoke. That's just the beginning of this new report released in March of this year.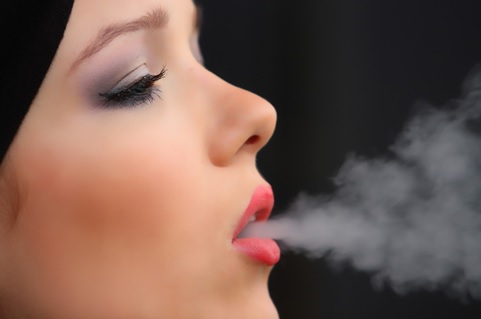 Other Issues Surrounding Tobacco Related Deaths
To say that tobacco use is a socioeconomic illness isn't a far stretch and this is why WHO has involved itself to the degree that it is in terms of analysis and education. They have stated that of the 1.1 billion people around the world who use tobacco, as many as 80% live in low to middle income countries. They are calling tobacco-related deaths one of the worst epidemics the world has ever faced and that one of the saddest facts is that the countries who are most in need of healthcare for tobacco users are the countries least likely to afford those costs. They state that those who suffer premature death due to tobacco use:
Create financial hardships on their families.
Significantly raise the cost of healthcare in their countries.
Hamper economic development in their countries.
And, those are just a few of the most prominent issues revolving around the use of tobacco and tobacco products.
Second-hand Smoke vs Vapor
Before looking a little closer at the dangers of second-hand smoke, it is perhaps wise to mention e-cigarettes and vaping. Although many who use electronic devices and e-cigs claim to have quit smoking by using them, there is yet no definitive body of evidence stating that as fact. Even so, with so many people being able to make the switch, there are ongoing studies to validate this claim. One thing you should know for a fact is that the vapor from e-cigs does not contain the toxins that tobacco smoke contains. There are over 4,000 chemicals found in the smoke of a cigarette and at least 250 of those are known to be hazardous to your health. If you are interested in learning more about the various ways to use electronic vaping or 'smoking' devices, to help you kick the habit, check out sites like Ecigwizard.
More than a Shock Value
What we do know about second-hand smoke is that it can cause serous respiratory and cardiovascular disease, among which is coronary heart disease and even lung cancer. SIDS (Sudden Infant Death Syndrome) has also been linked to second-hand smoke and pregnant women who don't smoke but live with smokers have been found to deliver babies with low birth weight. While no one can promise you that e-cigs can definitively help you quit, perhaps leaving you with this one statistic might set you over the edge in favor of vaping devices.
Did you know that of those 890,000 worldwide deaths attributed to second-hand smoke, more than 28% of them were children? You can thank the WHO for these shocking facts and if you haven't kicked the habit or made the switch yet, it's time you consider the serious consequences you may be facing or forcing those you love to face.