Story Views

Now:
Last Hour:
Last 24 Hours:
Total:
Iranian Regime Faces Arrest of Diplomat in Vienna
Monday, July 9, 2018 9:52
% of readers think this story is Fact. Add your two cents.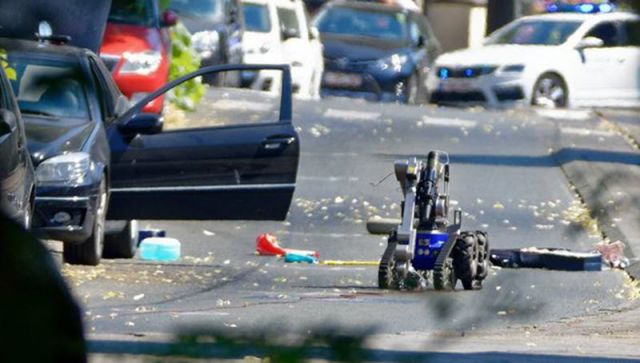 The Iranian regime and its officials have long been associated with the spread of terrorism and fundamentalism throughout the Middle East. In Germany, however, there have been multiple investigations into spying by the Iranian regime. On July 2, German authorities arrested Assadollah Assadi, the main planner of a thwarted bombing attack against the June 30 gathering of Iranian opposition leaders and supporters in Paris. Assadi is the station chief of the Ministry of Intelligence and Security (MOIS) in Vienna and has been stationed in Austria since August 2014.
According to a joint statement released by the Belgian federal prosecutor and the federal intelligence and security agency, a terrorist couple affiliated with the regime was commissioned to commit a terrorist attack. The couple, Amir Sadouni and Nasim Naami, was arrested in Belgium on June 30 and were described as being of Iranian origin. They both claimed to be supporters of the PMOI and both had Belgian citizenship.
In response to these arrests, the National Council of Resistance of Iran (NCRI) called for the closure of the regime's embassies and agencies, calling them "centers of terrorism and espionage" throughout European countries. They also called for the expulsion of diplomats and agents of the Iranian intelligence and terrorist Quds Force from the European countries.
"This accentuates the growing sense that the regime is the biggest sponsor of terrorism in the world is increasingly weakened by constant large demonstrations in over 140 cities. It is also becoming apparent that Madam Maryam Rajavi (President-elect of the NCRI) and the NCRI pose a realistic alternative to this homicidal regime. Nothing could be worse for these misogynists than a movement seen as replacing them headed by a heroic woman," said Rudy Giuliani, President Trump's attorney and former mayor of New York City.
The terrorists were found carrying about 500 grams of TATP material and detonator mechanism in a women's makeup case. Another individual, Mehrdad Arefani, was arrested in France under suspicion of complicity. Two others were released by French authorities after being questioned.
This aborted terrorist attack demonstrated that the regime sees the NCRI as a threat to its power of Iran, even as constant large demonstrations occur throughout the country's cities and rural areas. The NCRI is a realistic alternative to the repressive fundamentalism that the Iranian regime would like to spread beyond its borders into the Middle East.