Story Views

Now:
Last Hour:
Last 24 Hours:
Total:
The Anunnaki Wants to Control You via the Pleiadians (Video)
Tuesday, October 24, 2017 6:49
% of readers think this story is Fact. Add your two cents.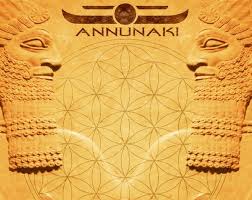 The "Anunnaki" are the major players in a paradigm making its way into popular folklore, via the work of the late Zecharia Sitchin, an economist by education and profession, and the author of several best-selling books, including Genesis Revisited, that explore ancient mythology and the mysterious megalithic ruins found around the globe. These various books also seek to demonstrate that there was in ancient times an extraterrestrial race that genetically manipulated mankind for various reasons. The Sitchin thesis ("Sitchinism"), now embraced by numerous other writers, who have incorporated it into what is apparently a new worldview, essentially asserts that these ancient Sumero-Babylonian gods, the Anunnaki, are aliens from the planet Nibiru (Sitchin's "12th Planet"), which passes by the earth every 3,500 years or so, at which time they planet-hop to the earth and create mischief.
Herodotus of Halikarnassós/HalicarnassusAlthough the idea of the ancient gods being aliens may seem novel, the tendency to make the gods of old into "real people" or "flesh and blood" is not at all new, dating to before the time of the Greek historian Herodotus (5th c. BCE) and developed by the Greek philosopher Euhemeros or Evemeras (c. 300 BCE). This tendency is called, in fact, "euhemerism" or "evemerism," which claims that the numerous gods of various cultures were not "mythical" but were in reality kings, queens, warriors and assorted heroes whose lives were turned into fairytales with the addition of miraculous details to their biographies. The current Anunnaki thesis is a modern version of evemerism, although it seeks to explain the miracles as not fabulous "additions" to the tales but genuine attributes of advanced extraterrestrials.
Unfortunately for those who would wish to see concrete evidence of such exciting notions as extraterrestrial visitation in Earth's remote past, the Anunnaki will not be the place to look, as the true nature of these various gods and goddesses was already known long before the era of modern revisionism.
I host the Church of Mabus radio show and it is going on 8 years. I've been in the paranormal community for 20 years. I provide content from a network of sources and guests and allies. Ranging from Politics to the Paranormal and the Spiritual. You can check out my other articles here at my BIOGRAPHY at BIN and you can check out my free radio show at this link HERE. Thanks for showing your support and stopping by.