Story Views

Now:
Last Hour:
Last 24 Hours:
Total:
Sept 26, 2012 Prophetic Message: What Will Come To Pass Soon!
Wednesday, September 26, 2012 7:23
% of readers think this story is Fact. Add your two cents.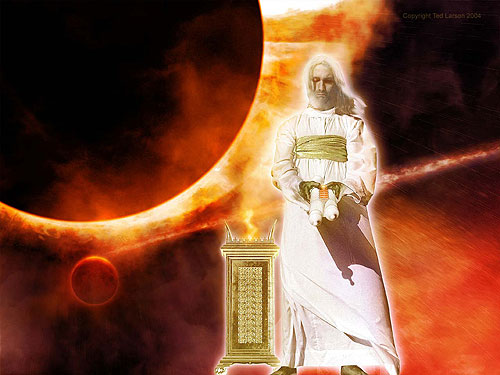 SEPT 26, 2012 PROPHETIC MESSAGE: WHAT WILL COME TO PASS SOON!
http://www.youtube.com/watch?v=Z1HJdhBkvm0&feature=plcp
Gepubliceerd op 26 sep 2012 door Heiscoming12
SEPT 26, 2012 PROPHETIC MESSAGE, GIVEN BY THE LORD GOD TO BE SIMPLE TRUE PROPHET, BENJAMIN COUSIJNSEN. BENJAMIN IS SHOWN AND RECEIVES THIS MESSAGE OF THE ANGEL OF THE LORD, AND WRITES DOWN IN DETAIL, WHAT WILL SOON COME TO PASS IN THE WORLD BY DISOBEDIENCE TO THE GOD OF ABRAHAM, ISAAC AND JACOB, THE CURSING OF HIS NAME AND FORGETTING OF WHO GOD REALLY IS!
Please share, do not change

Full view:
The angel of the Lord spoke in the night, while Benjamin Cousijnsen saw everything happen, what will come to pass. Benjamin writes:
Shalom, Benjamin Cousijnsen, I am the messenger angel of God, Herna. I am sent to you in the mighty name of Yeshua HaMashiach, the Christ. In His name I speak to you. I'm allowed to reveal you this, Benjamin…
There will be an earthquake, which one did not expect!
Your Sun will be black and can't give his light anymore.
Also I say unto you, that mankind is in darkness already, because of their sins! Why would the God of Isaac, Jacob and Abraham give you the Sun? If you have declared a hell on Earth about your life! Indeed, you didn't want to know anything of Yeshua HaMashiach, Jesus Christ! You used His holy name as a curse, and forgot who He really was!
Your Moon will bleed fully, according to your violence on Earth, because you surrendered to the fallen angels!
There shall not fall a star, that one fears; I'm talking about stars, that were of heaven, that shall fall with the strength of a very strong wind! This I say unto you, as it is written in the scriptures!
Revelation 6 verse 12 to 14 (I saw when he opened the sixth seal, and there was a great earthquake. The sun became black as sackcloth made of hair, and the whole moon became as blood. The stars of the sky fell to the earth, like a fig tree dropping its unripe figs when it is shaken by a great wind. The sky was removed like a scroll when it is rolled up. Every mountain and island were moved out of their places.)
I have shown this to Benjamin!
You, who truly has accepted Yeshua HaMashiach, are being saved!
Ezekiel 1, verse 4 I looked, and, behold, a stormy wind came out of the north, a great cloud, with flashing lightning, and a brightness round about it, and out of the midst of it as it were glowing metal, out of the midst of the fire…And there appears a giant UFO.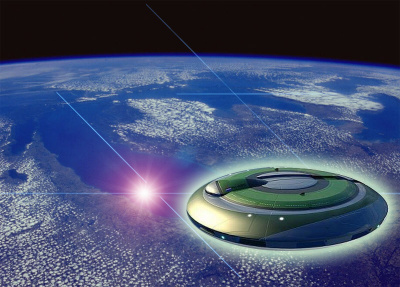 Ezekiel 1, verse 5 Out of the midst of it came the likeness of four living creatures,they are the technological fallen angels, and this was their appearance: they had the likeness of a man.I tell you, they have turned away!
Psalm 22, verse 26 They shall praise the LORD that seek him.
Repent now! The world will also be startled, worldwide, by many disasters.
Iran will set foot on the sacred soil of Israel, very soon!
And any country that turns against Israel, will be faced with the strength and power of the God of Isaac, Jacob and Abraham!
Obama deploys his power, that just will not bring peace!
Don't you know who he is? Where the scriptures have spoken of? The antichrist is among you and has already seized his power!
If you surrender to Yeshua HaMashiach, Jesus Christ, to whom will you fear then?
He comes very soon, hold on, beloved in Christ Jesus!
I'm going now, Benjamin, Ruacha, Jeshu, Shalom!
Note: Full text display for the deaf, hearing impaired and speakers of other languages… or if you do not have the opportunity to view the video. Use like Google Translate and bookmark it.
Copyright:
Dear people, give this message (without making changes) by!
MAKE THIS GO VIRAL!!!

More videos, in English, Spanish and Dutch, go to:
http://www.youtube.com/user/eindtijdspace/videos
MORE: http://eindtijdnieuws.blogspot.nl/search/label/prophecyand http://eindtijdnieuws.blogspot.nl/p/prophecy-2012.html
Check out the life changing BeforeitsNews natural health products! Join our affiliate program to earn with them too!
APeX
- Far superior to colloidal silver in destroying viruses, bacteria and other pathogens. See the videos and 50 page report!
Ultimate Curcumin
- Most powerful natural pain relief you can buy. Reduce inflammation, depression, arthritis and so much more!
Supreme Fulvic
- Nature's most important supplement! Read our amazing testimonials and experience vivid dreams again!
MitoCopper
- First bioavailable copper cleans up your blood from pathogens and gives you more energy! Watch all videos on our website!

Prodovite - The Secret To Healing is in the Blood! Our nutrition is absorbed in 5 minutes! See the proof!