Story Views

Now:
Last Hour:
Last 24 Hours:
Total:
Fallen Angels: Scientific Tampering With the Human Genome--Playing God For the NWO and Coming Antichrist! (Videos and Pictures)
Friday, April 11, 2014 16:06
% of readers think this story is Fact. Add your two cents.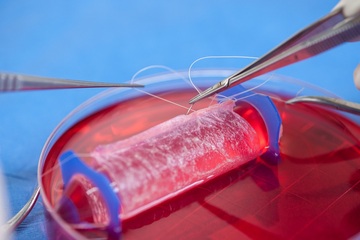 Researchers grew the cells on a scaffold that was configured into a vaginal shape.
Has science crossed the fine line of playing the role of God?
Fallen Angel's Scientific Tampering With Human Genome Again!
In today's science and health news, healines flood the web about four teenage girls who received a genetically made vagina that is functioning normally!
Researchers have grown vaginas in a lab, and the organs are working normally in four teenage patients who were among the first people to receive such an implant, scientists reported today.
All of the patients in the study underwent surgery five to eight years ago because they were born with a rare genetic condition in which the vagina and uterus are underdeveloped or absent.
Scientists grew each vagina from the patient's own cells, and then implanted it in her body. So far in the follow-up, the treatment has been successful, and the patients who are now sexually active have reported normal function, according to thestudy, published today (April 10) in the journal Lancet. Live Science
But this is not the first of their creations, or the last. Just last year, scientists grew human heart tissue using stem cells.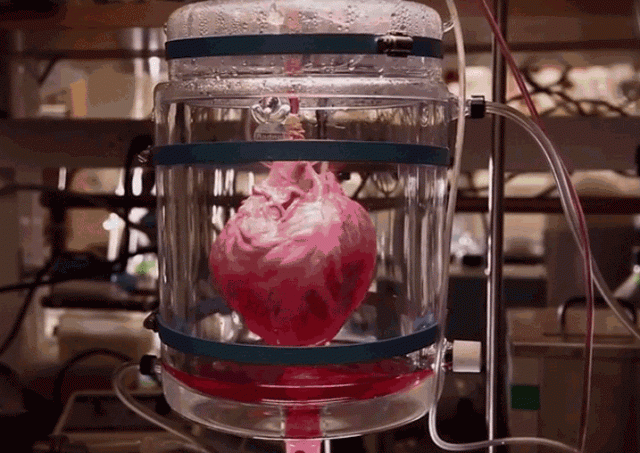 Last August, 2013, it was reported that scientists used stem cells to grow a human heart that contracted spontaneously in a petri dish, which made progress in their quest to manufacture transplant organs.
In Daily News, August 2013, it was reported that:
A team from the University of Pittsburgh, Pennsylvania, used induced pluripotent stem (iPS) cells generated from human skin cells to create precursor heart cells called MCPs. iPS cells are mature human cells "reprogrammed" into a versatile, primitive state from which they can be prompted to develop into any kind of cell of the body.
The primitive heart cells created in this way were attached to a mouse heart "scaffold" from which the researchers had removed all mouse heart cells, they wrote in the journal Nature Communications. The scaffold is a network of non-living tissue composed of proteins and carbohydrates to which cells adhere and grow on.
Placed on the 3D scaffold, the precursor cells grew and developed into heart muscle, and after 20 days of blood supply the reconstructed mouse organ "began contracting again at the rate of 40 to 50 beats per minute," said a University of Pittsburgh statement. Daily News
We must remember that Satan can appear as an angel of light. Therefore, something that is bad can have every appearance of looking good. This definitely is technology of the fallen angels. The question that you must ponder is, no matter how desperate, is it okay to play God and create life in a lab to save a life?
2 Corinthians 11:14—And no marvel; for Satan himself is transformed into an angel of light.
These very things will be used to bring forth the Antichrist and to further develop the New World Order agenda. To gain a fuller understanding of how these things play right into end time events, as well as the coming NWO plans and Antichrist, listen to the video below.
Transhumanism & Genetic Manipulation by Steve Quayle & Tom Horn
Ancient Scientists – Fallen Angels Watchers ALIEN DECEPTION
Check out the life changing BeforeitsNews natural health products! Join our affiliate program to earn with them too!
APeX
- Far superior to colloidal silver in destroying viruses, bacteria and other pathogens. See the videos and 50 page report!
Ultimate Curcumin
- Most powerful natural pain relief you can buy. Reduce inflammation, depression, arthritis and so much more!
Supreme Fulvic
- Nature's most important supplement! Read our amazing testimonials and experience vivid dreams again!
MitoCopper
- First bioavailable copper cleans up your blood from pathogens and gives you more energy! Watch all videos on our website!

Prodovite - The Secret To Healing is in the Blood! Our nutrition is absorbed in 5 minutes! See the proof!