Story Views

Now:
Last Hour:
Last 24 Hours:
Total:
Explosive! Two Men Have the Same Terrifying Dream, and Now It Is About To Happen! Even the Experts Are Watching and Waiting! (Videos)
Tuesday, September 1, 2015 6:56
% of readers think this story is Fact. Add your two cents.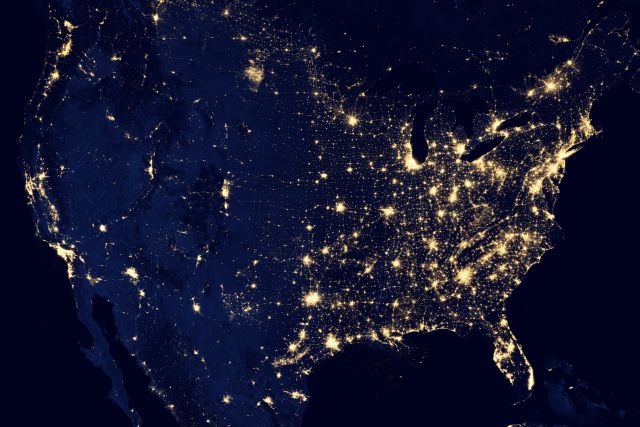 Joel 1:14-15 — Sanctify ye a fast, call a solemn assembly, gather the elders and all the inhabitants of the land into the house of the LORD your God, and cry unto the LORD, Alas for the day! For the day of the LORD is at hand, and as a destruction from the Almighty shall it come.
BODY OF CHRIST: PLEASE SHARE THIS ARTICLE EVERYWHERE TO HELP GET THE WORD OUT ABOUT THE NATIONAL PRAYER AND REPENTANCE CONFERENCE THAT VERY WELL COULD CAUSE A REVIVAL—GLOBALLY! IT WILL BE LIVE STREAMED ACROSS THE WORLD!
A great shaking is coming to America, and we MUST pray! It was recently reported that the New Madrid fault line is suddenly coming back to life! Just recently, approximately one week ago, another earthquake rocked the inhabitants of that fault line with a magnitude 3.5 quake. And, coincidentally, the U.S. Northern Command was just involved in a large scale exercise that simulated a major earthquake along the New Madrid fault… More on that below.
The UN General Assembly is meeting on September 15, 2015 to discuss the division of Israel, and Obama is the one holding the key to making this happen! There is also more on that later in this article! However, every time something of this nature happens, it's not good!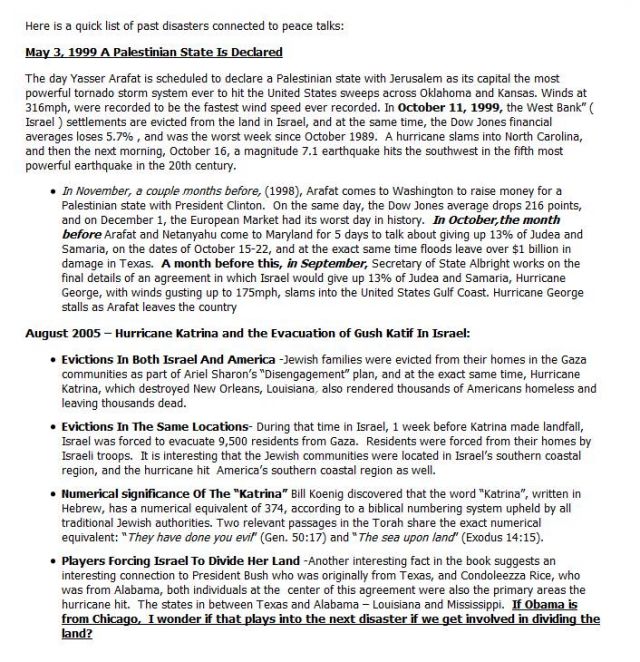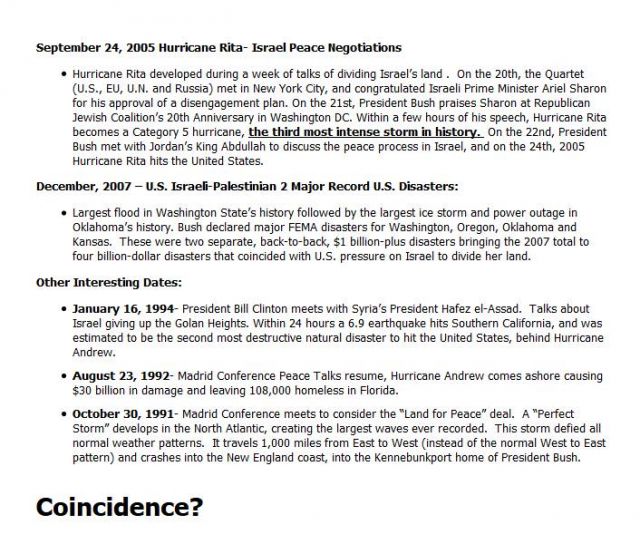 FEATURE VIDEO
According to Michael Snyder's latest post on the End of the American Dream website:
Did you know that a magnitude 3.5 earthquake hit the New Madrid fault about a week ago? According to Fox News, the New Madrid fault line is approximately twenty times larger than the San Andreas fault in California, and it is starting to wake up. Most people don't realize this, but this fault zone has produced some of the largest earthquakes in U.S. history. In 1811 and 1812, immensely powerful earthquakes along the New Madrid fault rang church bells in Boston and permanently changed the course of the Mississippi River. If we had similar earthquakes today, the devastation would be unimaginable. Unfortunately for us, earthquake activity in the middle part of the country is becoming much more common. The USGS says that the number of significant earthquakes in the middle part of the country has more than quintupled in recent years, and the USGS has publicly admitted that the New Madrid fault zone has the "potential for larger and more powerful quakes than previously thought". Very few Americans are talking about this right now, but as you will see below, the threat is very, very real.
If this wasn't bad enough, he also writes:
The financial markets would collapse, the federal government would simply be unable to aid everyone that was suffering, and transportation on and across the Mississippi River would be brought to a standstill. And this is a threat that government officials take quite seriously. In fact, the U.S. Northern Command was just involved in a large scale exercise that simulated a major earthquake along the New Madrid fault…
The Illinois Emergency Management Agency (IEMA) along with representatives from other state agencies, National Guard Bureau, U.S. Northern Command, and the Polish Armed Forces participated in the exercise, providing incident management and emergency management teams, agency technical experts and military personnel to support the military's training scenario."We gained a tremendous amount of insight by having IEMA, other civilian agencies, National Guard Bureau, U.S. NORTHCOM and Poland participate in this event," said Col. Rick G. Yoder, commander of the joint task force. "It's critical to strengthen partnerships with local, state, and federal partners before a disaster happens."The exercise simulated a 7.2 magnitude earthquake centered on the New Madrid Seismic Zone. The event took place at the 183rd Fighter Wing and the Joint Forces Headquarters in Springfield, Illinois.
Should we be concerned about the potential for a New Madrid earthquake in the very near future? Well, I believe we should, and so does Michael Snyder, and many others.
He continues:
On September 15th, the 70th session of the UN General Assembly begins. The U.S. media is not saying much about this, but it is being widely reported in the international media that France plans to introduce a resolution which will give formal UN Security Council recognition to a Palestinian state shortly after the new session starts. For much more on these developments, please see this article. For years, the U.S. government has been the one standing in the way of such a resolution, but now Barack Obama is indicating that he may not stand in the way this time around.
For quite some time, people all over the world have been connecting the division of the land of Israel with the coming New Madrid earthquake, stating, "If we divide the land of Israel, God's land, God will divide us!" One example is Shane Warren's prophetic experience, which he shared during an interview with Sid Roth…
And another example is John Kilpatrick's prophetic dream, which he wholeheartedly believes was from God!
Could we be right on the verge of seeing this take place? Without a doubt, America is more than ripe for judgment! Michael Snyder even adds more insight to support this prophetic, catastrophic event! He writes:
We have shaken our fists at God as we continue to plunge even more deeply into wickedness. I believe that one of the reasons why the Planned Parenthood videos have come out right at this time is to show us just how evil we have become. But instead of repenting and shutting Planned Parenthood down, our officials are actually attacking the organization that put out the videos. I could go on and on, but I think that you get the point. Our nation has fallen, and we desperately need to turn from our wicked ways.
Instead of just talking about these things, my friends and I want to be part of the solution. So Benjamin Baruch, Nathan Leal, Lyn Leahz and I are organizing a nationwide call to prayer and repentance on the weekend of September 18th through September 20th. The main event is going to be held in Sandpoint, Idaho and others are going to be organizing similar events in their own cities. You can find details about the Sandpoint event right here. If you cannot attend an event in person, the Sandpoint conference is going to be livestreamed on the Internet on Lyn Leahz's 65,000 subscriber YouTube channel. You can listen to a recent interview where I discussed this upcoming event right here. Don't just sit there and curse the darkness. Be part of the solution. Join us in prayer during this very important weekend. Yes, a great shaking is coming to America, but out of this shaking could come a great revival. And without a doubt, America desperately needs one!
In fact, here is my Exclusive radio show interview with Michael Snyder on the Leading Edge Radio Network which aired just a few weeks ago. FYI, this Friday, listen to my interview with Ben Baruch at 7 p.m. CST/8 p.m. EST and Saturday 5 p.m. CST/6 p.m. EST And,as a side note, this Wednesday, I will be aired in an interview on CNBC's radio network, KCAA Readio on the Poorman Show at 7 p.m. EST, in which we will be discussing September and end times events.
EXCLUSIVE INTERVIEW-Michael Snyder-September, Economy, Urgent Call To Prayer!
Lyn Leahz and Lisa Haven
Check out the life changing BeforeitsNews natural health products! Join our affiliate program to earn with them too!
APeX
- Far superior to colloidal silver in destroying viruses, bacteria and other pathogens. See the videos and 50 page report!
Ultimate Curcumin
- Most powerful natural pain relief you can buy. Reduce inflammation, depression, arthritis and so much more!
Supreme Fulvic
- Nature's most important supplement! Read our amazing testimonials and experience vivid dreams again!
MitoCopper
- First bioavailable copper cleans up your blood from pathogens and gives you more energy! Watch all videos on our website!

Prodovite - The Secret To Healing is in the Blood! Our nutrition is absorbed in 5 minutes! See the proof!