Story Views

Now:
Last Hour:
Last 24 Hours:
Total:
DIRECT DEMOCRACY OF HITLER'S GERMANY
Friday, February 8, 2019 11:44
% of readers think this story is Fact. Add your two cents.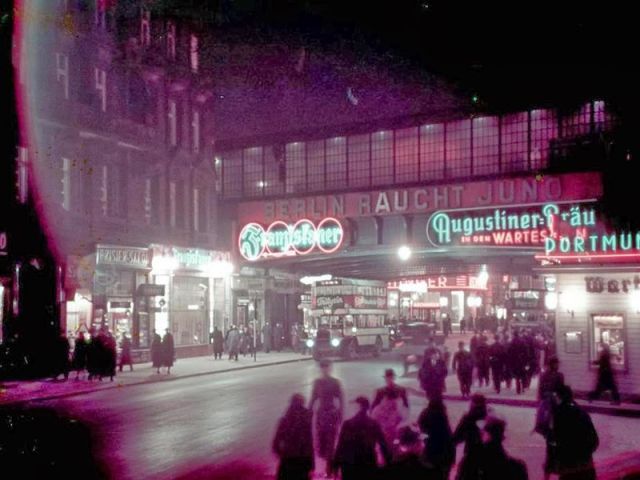 LACKING SPONSORS and donors we barely survive on book royalties (salary) given by author Michael Walsh. For this reason, true news stories are far fewer than they could be. AIMS: Defence of equality and rights for ethnic-Europeans, to end anti-White racism, hate, and discrimination. Please donate and share our stories.
AMIDST MUCH TALK of the Brexit Referendum media has little to say about the only European nation that actually practised democracy for the people by the people. Hitler's Germany was not only a single country to invite leadership by the people but practised it.
In all matters of national importance in National-Socialist Germany (1933 – 1945) the Reichstag's elected assembly were careful to invite the opinion of the German electorate to endorse their parliament's decisions and to give it their final stamp of approval. Such democracy had never before or since been practised anywhere in Europe, although Switzerland and Austria have since adopted the National Socialist initiative.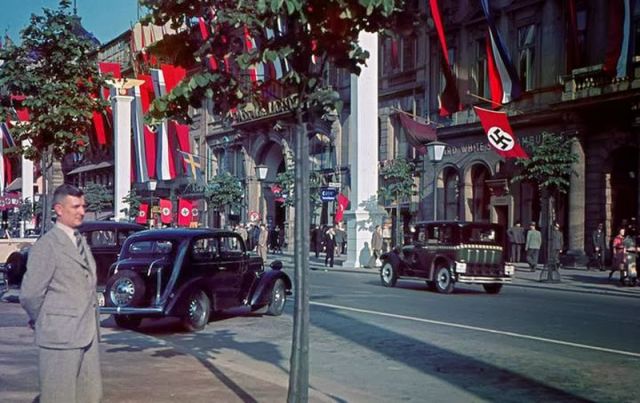 Such announcement by Hitler's Reichstag was followed by an interval during which time families and work colleagues could discuss between themselves the pros and cons of events that would shape their country's future.
On typical plebiscites (referendums) over 90% of the people took part during which they were asked if they supported their government's position. Most voters did so in a referendum attended by overseas and independent observers. Each referendum's ballot papers were easily understandable and one could vote either with a simple yes or with no.
The National Socialist system of people's (referendum) democracy was outlawed by the Allies. Their claim was that the plebiscite system had been 'abused' in Hitler's Germany. The victorious Allies considered it unacceptable that the people be allowed to vote on issues that affected their nation.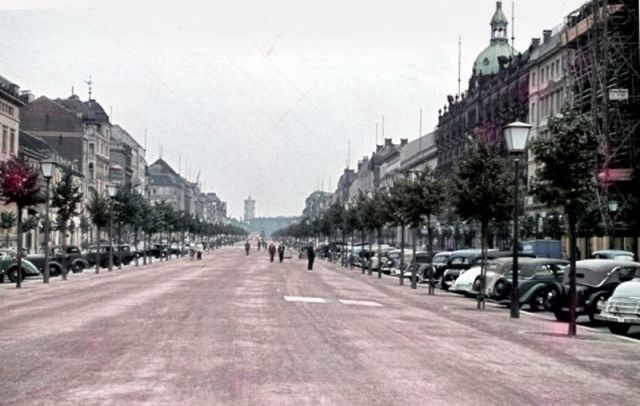 During the Reich period (1933 – 1945) democracy was based on the principles of the Greek founders of true democracy. The Reich's egalitarianism was pure and based on the principle of carrying out major changes based on a referendum. Here are some examples of Direct Democracy in Hitler's Reich:
November 12, 1933. Leaving the League of Nations. Result: 95.1% yes.
August 19, 1934, After Hindenburg's death the Chancellor and the President of the German Reich should be one person. Result: 89.9% yes.
France's Military Occupation of Germany's Saarland. January, 13, 1935, Saarland's inhabitants 90.8% wished to join Hitler's Germany, 8.8% stand alone, 0.4% wanted to remain as France.
March 29, 1936, German military presence on the Rhine area, Result: 98.8% yes.
April 10, 1938 Unification with Austria, Result: Germany 99.01%, Austria 99.73%.
December 2, 1938, Make elections of the Sudeten country, Result: 98.78% yes.
Monday, May 25, 2005, a German politician took the German Government to high court. The parliamentarian challenged the constitutional ruling that, uniquely in Europe, forbids the German people from using a referendum to decide on important issues of state. The optimistic politician's challenge was declared inadmissible. CONDENSED FROM ODYSSEY ADOLF HITLER, Michael Walsh.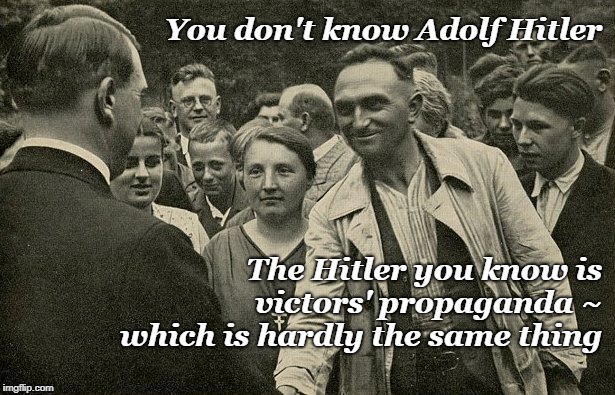 MICHAEL WALSH is a British born Irish journalist, broadcaster and the author of RISE OF THE SUN WEEL, EUROPE ARISE, TROTSKY'S WHITE NEGROES, MEGACAUST, DEATH OF A CITY, WITNESS TO HISTORY, REICH AND WRONG, THE BUSINESS BOOSTER and THE FIFTH COLUMN VOLUME I and II, and 50 other book titles.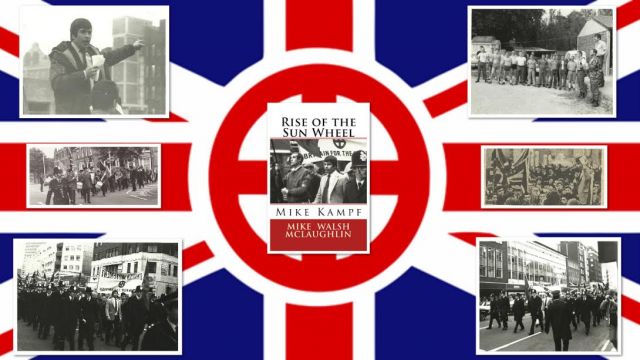 The dissident author's books available for purchase by visiting his website BOOKSTORE, BUY FROM AUTHOR and POETRY links.
LACKING SPONSORSHIP publication of The Ethnic-European is at risk. We are in debt to our donors (click ESPRIT DE CORP) who support the principle of an alternative to corporate controlled media.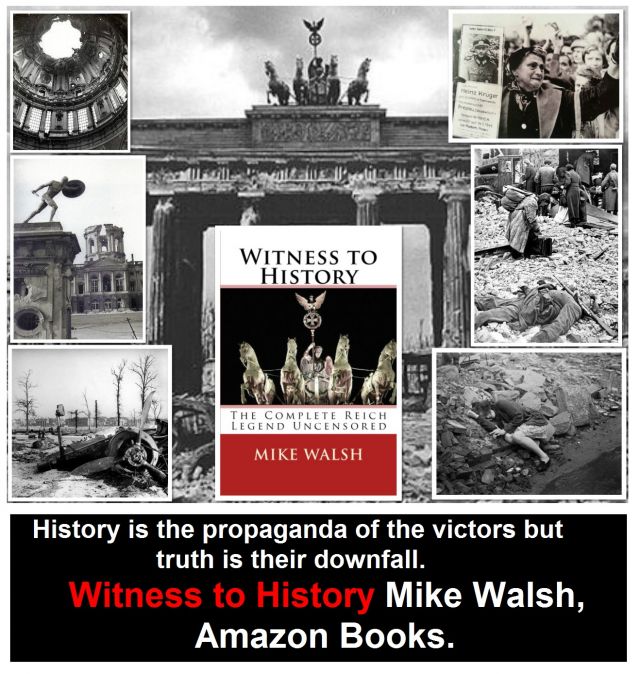 KEEP REAL NEWS OPEN: Donate by using Western Union, MoneyGram, Ria, registered mail or contact Michael Walsh: [email protected] or [email protected] 2) Follow our blog. 3) Share our stories and 4) buy our author signed books. 5) Receive free newsletters by writing subscribe to [email protected]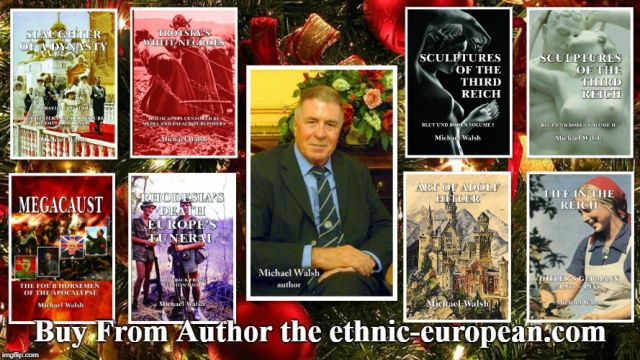 Michael Walsh currently has eight books listed under BUY DIRECT. Royalties will be ploughed into adding further popular titles declared taboo by the treacherous troika; Amazon, Facebook, and Mainstream Media. When ordering the book contact Michael Walsh by email [email protected] to receive your signed copy.
BE A PUBLISHED AUTHOR Michael Walsh Writing Services: Ghost-Writing, Editing, Book Publishing, and Translations. CONTACT by email: [email protected] and visit our website www.mikewalshwritingservices.wordpress.com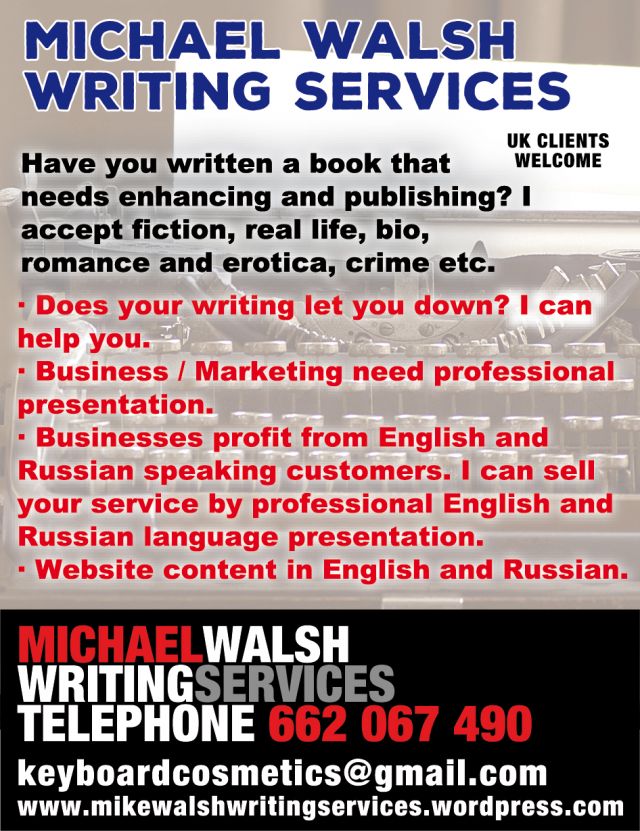 New stories every day!
THE ETHNIC-EUROPEAN
The Voice of Ethnic-Europeans Worldwide
Check out the life changing BeforeitsNews natural health products!
APeX
- Far superior to colloidal silver in destroying viruses, bacteria and other pathogens. See the videos and 50 page report!
Ultimate Curcumin
- Most powerful natural pain relief you can buy. Reduce inflammation, depression, arthritis and so much more!
Supreme Fulvic
- Nature's most important supplement! Read our amazing testimonials and experience vivid dreams again!
MitoCopper
- First bioavailable copper cleans up your blood from pathogens and gives you more energy! Watch all videos on our website!