Lorie Kramer
This is a video of several excerpts of a whistleblower presentation given today on the steps of City Hall in Portland, OR. Laz, AKA Lazaro Ecenarro, and Shawna Cox presented documents laying out the ties of corruption between the Hammond, Bundy and Malheur lands and all levels of State and Federal agencies and agents. The entire presentation is an hour long, so here's a few of the hot points. THIS is why they have come down so hard on the Hammonds and the Bundys and the other brave Americans standing and being persecuted for the rights of all of us.
New Wikileaks emails expand on the connections to the Clintons, Uranium 1 and Russia and China. Judge Anna Brown is shown to have relationships with investments that profit from the transactions related to the land grabs and sell offs in Oregon and the Western states.
Check out the documents here https://www.facebook.com/jlecenarro/media_set?set=a.1160943540640189.1073742003.100001736633405&type=3
The "Maxine" Laz refers to is Maxine Bernstein, reporter for The Oregonian.
Court resumes tomorrow with big things expected to happen. (Monday's update now available here http://beforeitsnews.com/alternative/2016/10/john-killman-informer-or-entrapper-bundy-trial-update-judge-grasty-on-stand-defense-rests-3426432.html Stay tuned.
FULL version
Here's the full video on John Lamb's site https://www.facebook.com/john.lamb.16121
Here's a good related You Tube channel - https://www.youtube.com/channel/UCdlMSPp9XSTcbJw422zxWCA/videos
See this page for all reports from court last week http://beforeitsnews.com/alternative/2016/10/bundy-trial-david-fry-takes-stand-13-informants-still-unidentified-impeach-judge-brown-petition-2331-signatures-and-rising-3425863.html
Meanwhile, the petition to impeach Judge Anna Brown has 2445 signatures at the time of this writing. The petition can be found here https://www.change.org/p/u-s-house-of-representatives-impeach-judge-anna-j-brown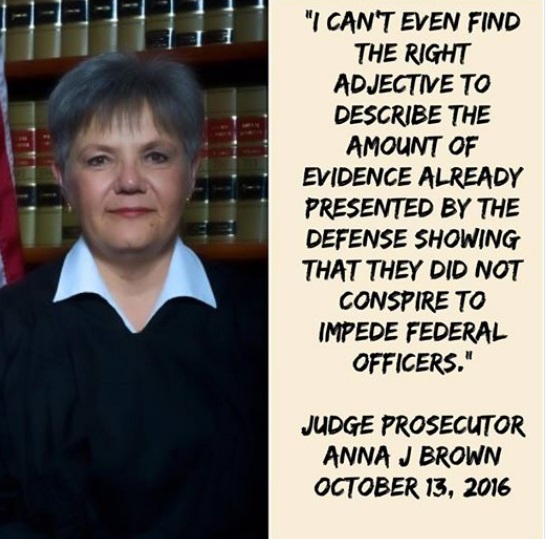 We encourage you to Share our Reports, Analyses, Breaking News and Videos. Simply Click your Favorite Social Media Button and Share.