The Blueprint to Your AI Digital ID Enslavement Within the Matrix of Total Emersion, Connecting Your brain to The Cloud Through Wireless Remote Control and The Internet of Bodies
Friday, October 22, 2021 5:50
% of readers think this story is Fact. Add your two cents.

The Blueprint to Your AI Digital ID Enslavement Within the Matrix of Total Emersion,
Connecting Your Brain to The Cloud Through Wireless Remote Control and The Internet of Bodies
OUR ENTIRE CIVILIZATION IS BASED THE FALSE PREMISE OF A "FALSE SCARCITY."
The concept that there is Not Enough to Go Around. But in Truth the Ruling Elite Have Kept the Masses Poor as a system of Control. It is Their Rule Itself THAT CAUSES THIS SCARCITY…
Now they are adding Bogus Concepts of Environmental Protection to that Equation as an Excuse to ENSLAVE HUMANITY COMPLETELY.
But the Only Way These Evil Monsters can Pull Off Their Globalist Living Hell for Humanity is Global Depopulation, and to Trick us into Willingly Submitting to Imprisoning Ourselves Within Their Transhuman False Reality…
AND THEY HAVE BEEN HARD AT WORK FOR MANY DECADES DEVELOPING THIS LIVING HELL
The Central Banks Intend to Lay Claim to Bodies and Minds
The virus ushers in the proposed plans of Human Capital Bonds; modern digital slavery
You Will no Longer Be a Sovereign Human. You Will Meraly Be Virtually Human.
You will be Replaced in the Workforce by AI and Robots.
You Will Be Forced to Compete for Positions of Favor Granted by Your Globalist Masters.
ALL BASED ON YOUR SOCIAL CREDIT SCORE AND WILLING SUBMISSION TO LIVE WITHIN THE FALSE REALITY OF THE MATRIX
YOU WILL NOT BE A REAL PERSON… YOU WILL NOT HAVE A REAL LIFE…
YOU WILL BE A VIRTUAL PERSON… LIVING IN A VIRTUAL WORLD…
YOUR PLACE IN THE 4TH INDUSTRIAL REVOLUTION IS VIRTUALLY NOTHING MORE THAN PRETEND
I can imagine this is where Enhanced Human Cyborgs Who Volunteer to Serve the Elite Technocrat Masters will be Granted the Place as the Privileged Class. (Privileged Peasants that is)
YOU ARE EVEN NOW BEING PREPARED TO BE LOCKED WITHIN THE DIGITAL CHAINS OF THE MATRIX
Fight Back While You Still Can. BOYCOTT ALL COMPANIES THAT USE AI AND ROBOTS THAT REPLACE HUMANS.
That Even Means Calling Out All Companies that use AI AUTOMATED PHONE SYSTEMS.
YOU MUST FIGHT FOR EVERY SEGMENT OF SOCIETY
SILENCE IS COMPLIANCE
IF YOU WISH TO REMAIN FREE SOVEREIGGN HUMANS FROM THE BOTTOM UP AND THE TOP DOWN.
OPEN UP YOUR EYES AND SEE WHAT THEY HAVE PLANNED FOR YOU
@OratorBlog 10-22-2021
(THE mRNA will Track You, Remote Censors and AI Digital Brain Interface with Bi-Directional Communication Signals. These Wireless Signals will be Transferred Through Every Smart Device Within Your Proximity. Everywhere you go, it will Track Everyone You Are Near)
(Of Course, You Must Comply to the Endless Booster Shot for Your Upgrades, Those who Comply will be Rewarded. Those who Do Not Will Be Punished)
THE INTERNET OF BODIES
CONNECTING YOU TO THE CLOUD AND CONTROLLING YOU THROUGH ARTIFICIAL INTELLIGENCE
"Before taking that mRNA "software of life" jab consider the broader implications of joining WEF's Internet of Bodies. This RAND report on risks and opportunities of IoB was funded by Jacques DuBois, former chair Swiss Reinsurance Ltd." – Alison McDowell, A Wrench in the Gears
(These People Are Sick. See full 37 page pdf)

Caravan To Midnight – Episode 250 Patrick Wood: Technocracy Rising

PATRICK WOOD ON TECHNOCRACY AND TRANSHUMANISM RADIO INTERVIEWS
Industry 4.0 – Rise of the Robots (or Fall of the "Useless Eaters"
2030 Agenda – Green Cloak of the Global Corporatocracy
Technocracy Rising – The Trojan Horse of Global Transformation
The Trilateral Commission and its New Technetronic World Order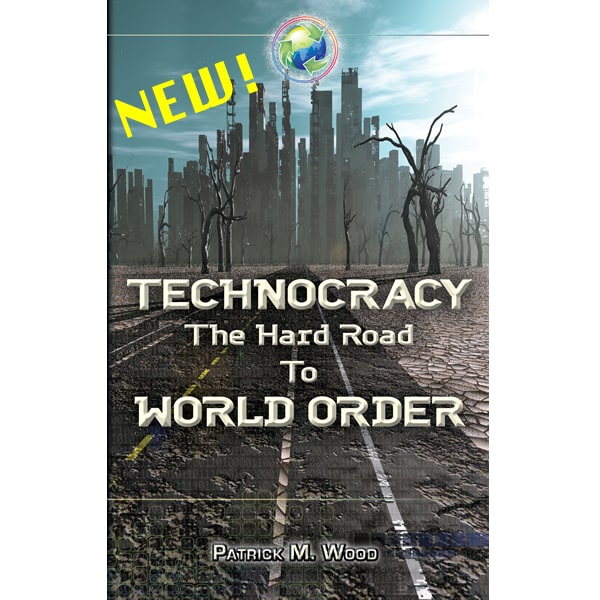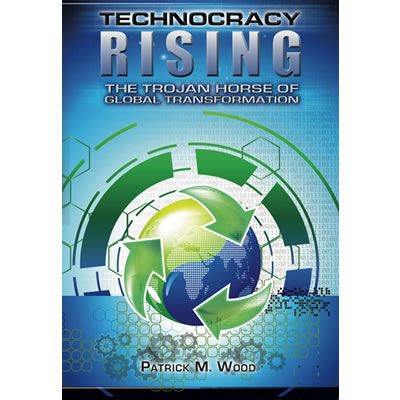 DIGITAL BRAINWASHING TO BENEFIT GLOBAL FINANCE
On Impact Investing, Digital Identity and the United Nation's Sustainable Development Goals

A FASCIST TECHNOCRACY SUSTAINABILTY DICTATORSHIP
THEY WANT US TO HELP RUN AND PAY FOR OUR OWN PRISON
This is a presentation prepared for One Ocean, Many Waves Cross-movement Summit on the occasion of the 2020 UN Conference on the Status of Women, which was cancelled due to the pandemic, and thus presented online instead. The topic is the ways in which the Sustainable Development Goals underpin predatory "pay for success" human capital investment markets.
The Central Banks Intend to Lay Claim to Bodies and Minds
This "Great Reset" that is being framed as stakeholder capitalism, like the newer kinder version of capitalism, will essentially mean conditioning people to "live" within smaller physical footprints & virtualized spaces in digital environments. We are being pushed into the virtual world. That is where the new economic model of capitalist growth is happening.
The infrastructure has already been set up to create both Augmented Reality physical world spaces, the spatial web, and then there is this parallel world that is linked to the exterior world that is a virtualized world of gaming. The idea that we will live in these games & that you will have an avatar that is coming out of Epic Games in the Research Triangle Park & their Unreal Engine. They've just launched Meta Humans which is software that allows people to create very accurate representations of humans in a digital space very rapidly, something that used to take a lot of time. So they can literally virtualize you. There's been a lot of discussion about Deep Fakes & what that means to live in a virtual world – these worlds. The spatial web hooked up to sensor networks, the Internet of Things, the Internet of Bodies. There is much more to be planned that will interface with both wearable technology and potentially bio-sensor technology that is being developed.
It's all military R&D. The research comes out of a military space. We will exist as characters in their mind. This is how they imagine it. Those in power imagine that we will be virtualized as almost like characters in the game of our lives and pushed into virtual spaces to consume digital items. Even when we are allowed to go out into the actual real world, we will be trackable & traceable through wearable technologies & this sort of global bio-security state that is rolling out with these pass systems. Digital identity systems will track our real body as that character in real physical space & also in virtual space.
There is a shift towards something called Globalization 4.0 which is the next phase of globalization where they are not only platforming screen-based labor but also with haptic robotics & controllers so that you sit in your bedroom and control a factory halfway around the world. All that competition for that "work" will be mediated through your digital identity on blockchain systems. This is all in the works but it has to still be built out. The sensor networks have to be built out. The coding has to be built out. Training the artificial intelligence & the machine learning systems still have to be built out. Under the Obama Administration there was a huge shift towards STEM education (science, technology, engineering and math). This push is very limited on literature, creative thinking unless it was in robotics.
Transhumanism, Body Hacking, Biohacking, and More
The IoB is related to several movements outside of formal health care focused on integrating human bodies with technology. Next, we summarize some of these concepts, though there is much overlap and interchangeability among them.
Transhumanism is a worldview and political movement advocating for the transcendence
of humanity beyond current human capabilities. Transhumanists want to use technology, such as Artificial Organs and other techniques, to halt aging and achieve "radical life extension" (Vita-Moore, 2018). Transhumanists may also seek to resist disease, enhance their intelligence, or thwart fatigue through
Microsoft also owns HoloLens which is military technology and is working on the haptic robotics and DNA programming is linked in. The idea of getting children excited to code Minecraft – which is essentially both a gaming system and a virtual world building system and it has its own economic layer – it is to normalize that this is how life happens.
Right now, people are really fixated on bitcoin & cryptocurrency & this perception of sort of easy money, a gold rush in expansive crypto spaces where many people who are not steeped in the background of bitcoin, who are new to this area, are not necessarily following parallel developments in the central banking digital currency system. The way I see it is that ultimately what is coming are markets in human capital, markets in controlling people as characters in this online video game because with automation they won't really need that many people to do the "work". That work will be outsourced to A.I. & robotics.
So they need a new profit center for human beings that are left in the equation who are essentially disposable, dispossessed by this next round of enclosures that are happening. What is going to happen is in this "game" – the game is both in a smart environment in which you are tracked within a smart environment & we're being normalized to accept this contract tracing, as well as in a gamified environment.
There are whole systems of finances that have been set up that are called "social impact investing." They are being framed as benevolent. They are being framed as solving poverty and fixing the environment that are predicated on an idea of "impact data" which essentially enables widespread data surveillance of populations of ecosystems and the full-on financialization of all of that. This is actually fed through the United Nations sustainable development goals which if people are not looking closely at what is happening with those goals, they are actually an extension now of the World Economic Forum. It is corporate capture of ostensible true needs around poverty & around environmental devastation. But the tracking system to run global capital, to ostensibly fix the problem as data analytics, requires the implementation of these sensor networks that will essentially kill the planet for mining the rare minerals for energy to run the data center, the water to cool the data center, the "e-waste." But they need to capture the progressive mind through this idea of sustainability & equity to create an artificial intelligence coup of the entire planet, of life on the planet. Sounds kind of fantastical but that is actually what is happening right now.
Human Capital Markets, Digital Identity, & the United Nations Sustainable Development Goals
The smart sensors are going in. The satellites are going up. People have been conditioned to unquestionably think if it says sustainable, it's good. They would never know that it's Exxon behind it. They don't dig in to where the money is coming from for these, & the fear-based element that has come through the health situation for the past year has made people really willing to do whatever, in terms of an even incredible level of surveillance & restrictions on civil liberties in the name of safety. It's all been very teed up. It's hard to fathom how it has gotten this way.
Now with what is coming with this planned automation of the earth, all humans, including the white community, fall under that disposable category. In my mind what we need to revisit as we are being pushed into his virtualized, militarized video game of behavioral compliance & improvement in accordance with these sustainable development goals is a return to, an affirming of the indigenous insurgence, of children of the earth, of natural reciprocity in right relationship to the earth which is counter to everything that is actually coming through this technocratic industrially engineered simulated world that is being put out by those in power.
In the physical space the goal is these interoperable identities, self-sovereign identities is what they are called, they're being sold to us as "privacy protecting," that we can own our own data and that we will be much more valuable. There's been a back door that's been built into blockchain. It's called the Enigma Protocol that MIT developed that allows them to quarry unencrypted data. The futures markets that are coming online which is the finance side, Goldman Sachs, UBS Bank, Deutsche Bank, Vatican Bank, SoftBank – for these folks to move their capital in human futures – because what is being set up now are futures markets in behavior change & that is necessitated because if we imagine the last global economic crash was related to housing, that they created these synthetic debt obligations to channel global capital & as that fell apart in the decade following, the wealth has only continued to become more concentrated.
The next synthetic product of debt that they can use – the only thing that's bigger than housing – are human bodies. So human bodies are being repackaged as future debt obligations. I believe that this is what is inherently behind the global economic demolition – to make us dependents on the state, to offer Universal Basic Income (UBI) as part of this money to stay in the game, and that we will be controlled by our digital identity systems. We will become debt commodities burdens on the state through a new system that is being put into place called "Pay for Success Finance" which is literally privatizing the entire social welfare system and remaking it as an investment opportunity in human capital, that they can securitize us and gamble — put us on pathways to self-improvement whether that is improving your health, improving your mental health, getting off drugs, taking drugs – now they're legalizing all these psychedelics – managing you as a series of continuum care program according to measured behavior change, and then betting on whether or not you'll comply. That is their new game. That is the ultimate game they are planning; both you as a real person and you as a virtual character, will you comply with the pathway that you've been put on.
Futures markets will be created from these new debt products and the global hedge fund winners will be "Peoplenaires"
Read blog here: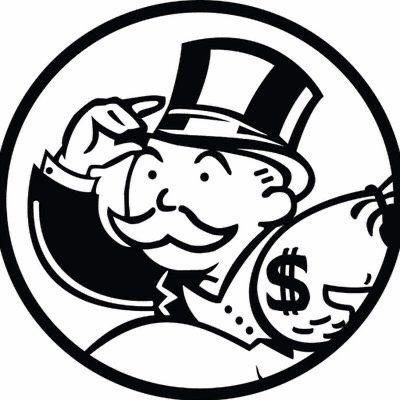 MILLIONAIRES, BILLIONAIRES and now PEOPLENAIRES
They are swapping the global prison industrial complex for an open-air prison where instead of guards you have social workers, health care providers, educators. They are the ones doing the guarding and making sure you stay on your pathway of self-improvement on your UBI. I equate it largely to looking at what happened to indigenous communities and that's why A.I. is settler colonizer – when this manifest destiny premise involved removal of the existing occupants, who were connected to these ancestral lands, into different areas, removing their economic independence, removing their culture. Removing their direct relationships to the environment, making them dependents on the state & then breaking treaties & not fulfilling obligations and breaking down families and cultural traditions. That whole premise is advancing under Agenda 21, moving us into mega-cities where essentially, we're all Lakota. This is the fate that befalls us unless we can reckon with that past history and bring it forward.
AGENDA 2030 SUSTAINABLE DEVELOPEMENT GREAT RESET
VIDEO PAGES:
AGENDA 2030 SUSTAINABLE DEVELOPEMENT GREAT RESET VIDEO PAGES:
The World Economic Forum makes it very clear that through artificial intelligence, quantum computing, 6G, and synthetic biology the global elite intend to reengineer humanity to their own twisted ends. They envision an exclusive resort world meant for the rich and their robots. The masses, useless eaters, shall be disposed of, but profitably through creative debt structuring. The next "big short" won't be toxic bundled mortgages, but rather human capital futures comprised of poor toddlers, returning citizens, the disabled and the elderly.
Society is staring down high-tech eugenics, and it is being sold as disruptive innovation. The chains meant to bind families into this new economic system as tradable data commodities are biometric health passports. The Commons Project, a partnership of the Rockefeller Foundation and the World Economic Forum (WEF), intends to control the masses using real-time health data that will dictate rights to access work, education, and employment. Digital vaccination records will, in effect, become slave passes.
We have no choice other than to do everything in our power to derail such plans. We will stand not only against the merger of man with machine, but against the privatization of public benefit systems as pay for success investment opportunities. They want to track the "useless eaters" like livestock, and monitor us in the panopticon of smart cities using phones with vaccination passports (slave passes) and eventually wearable and implantable (chip) technologies.
When James Bullard, the CEO of the St. Louis Federal Reserve, called for testing every person every day this Spring, you have to wonder if he was thinking about Graphene biosensors that transmit health data in real time to smart sensing environments. In this brave new world of pandemic preparedness, health security finance, vaccine bonds, and Goldman Sachs' lockdown indices, the central banks intend to lay claim to bodies and minds.
Graphene-Based Sensors for Human Health Monitoring
From Panic and Neglect to Investing in Health Security – World Bank document from 2017:
Faking Global Health by Susan Erickson:
Crypto Currency is the trojan horse to lure people onto the Blockchain tech. They are tokenizing EVERYTHING, don't just think currency. Social impact bonds and pay for success deals, are designed to be data-driven. It is the "impact metrics" that enable the world's richest to profit off misery. The general idea is that social problems are assigned a cost, which creates an offset that is used to fund "evidence-based" "solutions." The prison industrial complex, built to brutally extract profit from the Black bodies that were excessed by the previous phase of globalization is one of the largest cost-offsets. But chronic illnesses like asthma, diabetes, heart disease, and lead poisoning are big ones, too.

"Smart Cities", the Transhumanist Game and "Lifelong Learning" (Best Quality)
The future looks bleak and extremely authoritarian. Welcome to Technocracy and Transhuman Hell
Transhuman Convention In Spain Lays Out Global Transformation Of Human Life
This high-level summit of Transhumans includes top leaders like Ray Kurzweil (Google), Max More (Alcor Life Extension), Natasha Vita-More (Humanity Plus), Ben Goertzel (SingularityNET) and many others.
To suggest that these are just speculations of marginalized wingnuts is ludicrous. They are front-and-center thought leaders in major industries. Ray Kurzweil, for instance, is Director of Engineering at Google and co-founder of Singularity University. Kurzweil does not "need" a job, but took the position at Google – to further his Transhuman dreams. John Mather is Senior Astrophysicist at the NASA Goddard Space Flight Center, funded by taxpayer money. Nell Watson is a Senior Fellow at the Atlantic Council, which has always been closely associated with the Trilateral Commission. ⁃ TN Editor
Transhumanism is a futuristic religion that exalts technology as the highest power. Transhumanists' goal is to merge man with machine. Their wildest prophecies seem ridiculous at first, until you consider the dizzying advances in bionics, robotics, neuroprosthetics, virtual reality, artificial intelligence, and genetic engineering.
The Cult of the Singularity
Naturally, the dominant tone at TransVision was set by hardcore transhumanists: Max and Natasha More, José Cordeiro, David Wood, Jerome Glenn, Phillipe van Nedervelde, Ben Goertzel, Aubrey de Grey, Bill Faloon, and even in his absence, Ray Kurzweil, a top R&D director at Google and founder of Singularity University. Each proponent has a unique angle, but they converge on a shared mythos.
Allowing for variation, transhumanists confess there is no God but the future Computer God. They believe neuroprosthetics will allow communion with this artificial deity. They believe robot companions should be normalized. They believe longevity tech will confer approximate immortality. They believe virtual reality provides a life worth living. Above all, they believe the Singularity is near.
According to the Cult of the Singularity and its prophet, Ray Kurzweil, we'll see artificial general intelligence by 2029. Unlike narrow algorithms performing specific tasks, AGI will be robust cognition enacted by neural networks, far faster than any human brain.
By 2045 (or 2049), we will hit the Singularity — when artificial superintelligence surpasses human intellect to the point we cannot comprehend its output. Purely organic humans will be left in the smart dust. Our only chance for long-term survival is to fuse our minds and bodies with the All-Powerful Machine — to become a new posthuman species.
Therefore, our meaning in life is to make sure the future Computer God is benevolent, while we still have time. (In most cases, "benevolent" is synonymous with "lefty globalist.") Today's machine learning systems are prompted by programmers, then trained with our language and behavior via mass data extraction.
As computers advance to superintelligence, the story goes, their output will tilt toward humanity's moral compass. Eventually, this digital deity may colonize distant galaxies — turning all usable matter into computerized mind — so our actions today might determine the fate of the entire universe.
I'm reminded of the subterranean mutants who worshiped the atom bomb in "Beneath the Planet of the Apes." Many mammals use tools to survive, but even a chimp knows better than to raise up a stick and call it "God."
Technocracy and Its Discontents
Back on Earth, the early phase of this scheme is far from heaven. Just as the TV kept Americans pacified and glued to their couches, the digital revolution has profound demoralizing and dehumanizing effects.
The Future Has Already Arrived
A Kinder, Gentler Cyborg
Before It's News®
is a community of individuals who report on what's going on around them, from all around the world.
Anyone can
join
.
Anyone can contribute.
Anyone can become informed about their world.
"United We Stand" Click Here To Create Your Personal Citizen Journalist Account Today, Be Sure To Invite Your Friends.