US Military, CIA, Gov. Agencies and The Medical Military Industrial Complex Have Weaponized Biological, Viral, Genetic and Vaccine Warfare Against the World's Population. The Smoking Gun of US Military Genetic-Biological Warfare
Monday, October 25, 2021 20:17
% of readers think this story is Fact. Add your two cents.

The Medical Military Industrial Complex Weaponized Biological Genetic Warfare Against the World's Population.
The Smoking Gun of US Military Genetic-Biological Warfare
PROFITEERING ON PAIN AND MISERY IS NOT THE ONLY AGENDA
Just like The Military Industrial Comple, The Medical Industrial Complex is Under Complete Control by The Globalist Cabal.
Where These Two World Powers Meet, is Where Crimes Against Humanity Begin…
And The U.S. Government is Overseeing It All
The Globalist Depopulation Agenda Is Their Agenda
GETTING CAUGHT COMMITTING CRIMES AGAINST HUMANITY IS NOT REALLY A PROBLEM FOR THE MEDICAL MILITARY INDUSTRIAL COMPLEX.
AFTER ALL, EVERYONE IS ON THEIR PAYROLL

Dr. Vernon Coleman reveals the scale of the vaccine deaths cover up.
Whistleblower and Human Rights champion Professor Boyle explains in detail the number of crimes committed by the medical tyrants during Covid.
US Military, CIA, Gov. Agencies and The Medical Industrial Complex Have Weaponized Biological, Viral, Genetic and Vaccine Warfare Against the World's Population
The US Government Does Not Only Allow Crimes Against Humanity to Happen-
THE US GOV, FUNDS RESEARCH AND IMPLIMENTATION OF CRIMES AGAINST HUMANITY
(US Citizens Are Paying to Cause Their Own Sickness and Death)
IF THEY HAVE WEAPONS, THEY WILL USE THEM
Just like the Criminals who Occupied the White House, Congress and the Senate may SAY They are Protecting We The People, but they hide in the shadows and Stab us in the Back.
They are All Puppets who DO WHAT THEY ARE TOLD
And even Beyond the Big-Pharma Fascist Mega Corporations and International Banksters-
THE MILITARY INDUSTRIAL COMPLEX IS UNRELLENTING IN THEIR PERSUIT OF DEATH FOR HUMANITY
The REAL RESEARCH done at the Highest Level is DONE by our Military. They Know What the Hell is Going on. They Funded Most of This Type of Research.
IF THE US MILITARY WANTED TO STOP UNETHICAL AND ILLEGAL MEDICAL AND BIOLOGICAL RESEARCH, THEY WOULD NEVER HAVE ALLOWED THIS RESEARCH TO HAPPEN TO BEGIN WITH IN THE FIRST PLACE.
NO, THE US MILITARY IS ON BOARD WITH THE WEAPONIZATION OF MEDICAL, GENETIC AND BIOLOGICAL TECHNOLOGIES. AND THE USE OF THEM ON THE POPULATION.
But it is Worse Than That. WE THE PEOPLE HAVE ALWAYS BEEN THEIR TRUE TARGET
These crimes Against Humanity are Not Being committed in Spite of our Military and the Powers That Be, THEY ARE HAPPENING "BECAUSE OF THE US MILITARY."
@OratorBlog 10-24-2021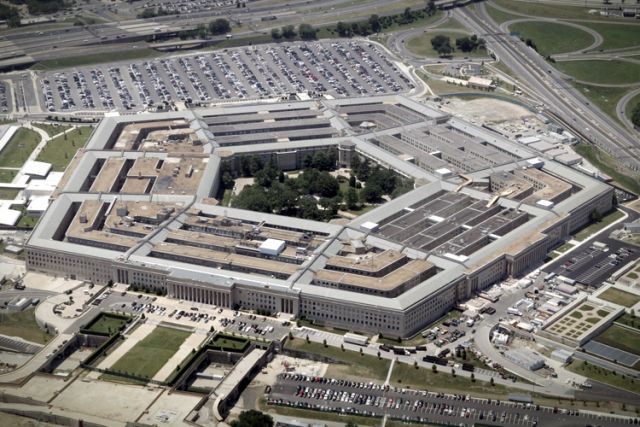 U.S. BIOLOGICAL AND GENTIC WEAPONS RESEARCH
SECRET BIOLOGICAL WARFARE PROGRAM / TESTING ON US CITIZENS
THE U.S. BIOLOGICAL WARFARE AND BIOLOGICAL DEFENSE PROGRAMS. Chapter 19
The first large-scale aerosol vulnerability test was conducted in the San Francisco Bay area in September 1950, using two species of bacteria (Bacillus globigii and Serratia marcescens) and fluorescent particles. Various Bacillus species were used in many experiments because of their spore-forming capabilities and their similarities to Bacillus anthracis. S marcescens was used because its red pigment made it readily identifiable. What was unexpected was the increased number of cases of Serratia infections over the next few years in communities that had been sprayed earlier with the organisms.
The military considered the situations coincidental, but many civilian physicians believed them to be directly related. Other limited-scale field tests with pathogenic organisms were conducted at Dugway Proving Ground, Utah. Antianimal studies were conducted at Eglin Air Force Base, Florida.
The biological warfare research facilities at Camp Detrick were expanded, and a biological warfare production facility was created at Pine Bluff Arsenal, Arkansas, in 1951.
The first limited, biological warfare retaliatory capability was achieved when an anti-crop bomb was developed, tested, and placed in production for the U.S. Air Force. Anti-crop–agent production sites were carefully selected for safety with the coordination and approval of the U.S. Department of Agriculture. This marked the first peacetime biological weapons production by the United States.
By 1954, the Pine Bluff laboratory produced Brucellosis (the causative agent of brucellosis, also called undulant fever) and Francisella tularensis (tularemia, or rabbit fever). Hardware for antipersonnel biological cluster bombs was delivered to Pine Bluff for filling with Brucella suis to support air force requirements. By 1955, the accelerated program was producing stocks of B suis and F tularensis as biological warfare agents. While many of the efforts
involved military researchers, others from the Public Health Service, other Federal departmental agencies, and civilian scientific institutions were also involved in the research.
The general public was uninformed of these ongoing studies, especially the environmental and open-air experiments that were being conducted.
A controversial environmental test occurred in 1951, when army researchers deliberately exposed a disproportionate number of black citizens to the fungus Aspergillus fumigatus, to see if African Americans were more susceptible to such infection, like they were already known to be to coccidioidomycosis (Coccidioides immitis). Some in the scientific community believed that such knowledge would assist in preparing defenses against a more virulent form of this fungus. Similarly, in 1951, unsuspecting workers at the Norfolk Supply Center, Norfolk, Virginia, were exposed to crates contaminated with A fumigatus spores.
Needless to say, there was a public outcry several years later when much of this information was released, and the biological warfare research program would be forever tainted as operating within "clouds of secrecy."
The first lawsuit against the U.S. government was filed by family members of an individual who had died, allegedly as a result of the San Francisco experiments in 1950. The court decided that the U.S. government could not be sued
(Under the Federal Tort Claims Act), since the decision to spray S marcescens was a part of national defense planning. Several of the organisms (such as S marcescens and A fumigatus), which were considered at one time to be innocuous, are now recognized to cause infections in humans, on occasion.
Immunocompromised or debilitated persons appear to be at greatest risk. Early experiments conducted with such organisms involving subjects or populations who were unaware of the ongoing experiments may have posed a health risk to highly susceptible persons.
During the two decades following the second World War, laboratories for biological and chemical warfare research continued to increase in size, and programs were expanded with a multimillion's dollar budget. The Fort Detrick research program was complemented by contractual civilian institutions; for example, Ohio State University was tasked with making vaccines. Human volunteers were used in many of the studies. Vaccines against diseases, such as Q fever and tularemia, were developed.

THIS IS THE SMOKING GUN
1) Binary Biological Weapons:
2) Designer Genes
3) Gene Therapy as a Weapon
4) Stealth Viruses
5) Host-Swapping Diseases
6) Designer Diseases
(It is standard Operation Procedure to Not Mention the US Actually is the World's Leader in Illegal Biological Weapon Research and Development)
That is a Compartmentalized, Need to Know, Beyond Top Secret Subject…
THOSE TYPES OF REPORTS ARE NEVER DECLASSIFIED
Michael J. Ainscough:
"THE NEXT GENERATION OF BIOLOGICAL WEAPONS MADE USING GENETIC ENGINEERING WILL BE THE ASYMMETRIC WEAPONS PAR EXCELLENCE."
(Bio-Ethics is a Thing of the Past. There ARE NO MORE ETHICS)
"Genetically engineered pathogens constitute the ―next generation of biological warfare agents."
"In the end, the law of war is Next Generation Bioweapons: Genetic Engineering and Bio War is somewhat of an oxymoron."
"Activities outlawed by the convention are Regularly Violated. These events demonstrate the ineffectiveness of the convention as the sole means for eradicating biological weapons and their use."
"At present, all military and civilian populations throughout the world are vulnerable to a BW attack.
"We remain grossly unprepared to respond to an epidemic caused by a novel genetically engineered biological agent.
The 20th century was dominated by physics, but recent breakthroughs indicate that the next 100 years likely will be ―the Biological Century."
+
6
"Third World War – God forbid – will be biological."
CHAPTER 9 Next Generation Bioweapons:
Michael J. Ainscough: Genetic Engineering and Biological Warfare. 38 Page pdf:
THE U.S. BIOLOGICAL WARFARE AND BIOLOGICAL DEFENSE PROGRAMS. Chapter 19
Introduction
The history of warfare and the history of disease are unquestionably interwoven. Throughout the history of warfare, disease and non-battle injury have accounted for more deaths and loss of combat capability than from actual battle in war itself. The most striking example is the great influenza pandemic during World War I that killed 20 million people or more worldwide in 1918.
Although this was a naturally occurring event, what if a country could create a biological agent that could yield the same catastrophic loss of life on the enemy? That, in essence, is the potential effect of applying genetic engineering2 for biological warfare (BW) or bioterrorism (BT).
(It was Caused by Vaccines and Infections From Wearing Masks)
Today, we face not only natural diseases (including emerging infectious diseases), but also threats of BW or BT, possibly with genetically engineered agents, that may resist known therapies. In simple terms, genetic engineering is the process of human intervention to transfer functional genes (DNA) between two biological organisms. In the BW/BT context, it is the manipulation of genes to create new pathogenic characteristics (increased survivability, infectivity, virulence, drug resistance, etc). Organisms with altered characteristics are the ―next generation‖ biological weapons.
In this century, it is widely predicted that advances in biology and biotechnology will revolutionize society and life as we know it. At the same time, the ―black biology‖ of biotechnology which can be used to create biological weapons, will be one of the gravest threats we will face.
In this era when cloning and ―designer genes are topics of the evening news, much has been written about biowarfare and bioterrorism resulting from genetically altered microbes, and it is often difficult to discern fact from fiction. This chapter has two purposes. The first part consolidates accounts of genetic engineering from sources close to the former Soviet Union's BW program.
The remainder of the paper discusses near-term future capabilities of genetic engineering and biological warfare from an American perspective. The ―next generation‖ of biological weapons made possible through genetic engineering will be asymmetric weapons par excellence.
Genetic Engineering, Bioterrorism and Biowarfare
Revolutions in Medicine and Military Affairs
The techniques of genetic engineering began to be developed in the 1970s.52 In the 1980s, genetic engineering was already a global multibillion-dollar industry.53 In the last decade of the 20th century, the knowledge of molecular biology increased exponentially. The recent revolution in molecular biology may have incidentally unleashed a new threat to mankind, in the form of genetically engineered pathogens, which could be used to develop many new offensive biological weapons.
The same biotechnology that has promised to save lives by treatment of many human diseases, also has a dark side that could be misused for the development of deadly bioweapons. The future of this ―black biology is the subject of the remainder of this chapter.
The revolution in molecular biology and biotechnology can be considered as a potential Revolution in Military Affairs (RMA). Andrew F. Krepinevich noted 10 RMAs in the history of warfare.54
Four elements are required for a RMA: technological advancement, incorporation of this new technology into military systems, military operational innovation, and organizational adaptation in a way that fundamentally alters the character and conduct of conflict. The Gulf War has been seen as introducing the space/information warfare RMA. From the technological advances in biotechnology, biowarfare with genetically engineered pathogens may constitute a future such RMA. The Russians have integrated BW into their doctrine, but fortunately there is no present evidence that they have had any occasion to practice it in the past few decades.
Lieutenant General Paul Van Riper, USMC (Ret.), former commanding general, Marine Corps Combat Development Command, asserts that we are at the front end of strategic change and that there are currently multiple RMAs in progress.55
It is difficult to assess their impact and meaning while they are still works in progress. Indeed, only time can prove that a technological innovation will contribute to a RMA. It may take 20 or 30 years until we fully understand their significance. It is currently believed by some that the next true major threats to our national security are in information and biological warfare.56
We are arguably farther along in the information warfare RMA than a biowarfare RMA.
Ironically, genetic engineering is becoming routine and commonplace while weaponization of biologicals is currently a less developed art.
However, the recent spate of anthrax-laced letters sent through the mail communicates the message that terrorists can be very creative in their delivery methods.57

Whether or not biotechnology contributes to a future RMA, it certainly is revolutionizing medicine. The human genome has been sequenced. Gene therapy, which will allow the replacement or repair of faulty genes, promises to be the Holy Grail of modern medicine.58
The techniques of molecular genetics, genome sequencing, and gene splicing therapy have dual-use potential. Paradoxically, the same biotechnology for developing a new drug or new vaccine may be used to develop more virulent bioweapons. The same science that can be used to save lives may also used to take lives. The rise of biotechnology knowledge presently parallels an increase in the willingness of terrorists to inflict mass casualties and increased devastation.59
Following the historical pattern of interaction between warfare and disease, these two relatively new phenomena of unprecedented biotechnology and terrorists willing to inflict mass casualties will very likely intersect in history. The anthrax attacks in the United States following the September 11, 2001 terrorist attacks on the twin towers of the World Trade Center and the Pentagon likely are previews of coming events.
(MEANING THEIR NEXT GREAT 9/11 THEY CREATE WILL BE A GENETIC VIRAL BIOLOGICAL WARFARE ATTACK)
Emerging Infectious Diseases
Natural versus Biologically Engineered Pathogens
Offensive Biological Weapons Capabilities
Biowar and Bioterrorism
Six Paths to Enhance Biothreats
One class of experimental vectors is the retroviruses which permanently integrate themselves into human chromosomes.100 HIV, which causes AIDS, is a retrovirus. So it should not be hard to understand that gene therapy might have sinister capability.
4) Stealth Viruses:
109 The concept of a stealth virus is a cryptic viral infection that covertly enters human cells (genomes) and then remains dormant for an extended time. However, a signal by an external stimulus could later trigger the virus to activate and cause disease. This mechanism, in fact, occurs fairly commonly in nature. For example, many humans carry herpes virus which can activate to cause oral or genital lesions. Similarly, varicella virus will sometimes reactivate in the form of herpes zoster (shingles) in some people who had chicken pox earlier in life. However, the vast majority of viruses do not cause disease.
As a biological weapon, a stealth virus could clandestinely infect the genome of a population. Later, the virus could be activated in the targeted population, or a threat of activation could be used as blackmail. Oncogenes are segments of DNA that, when switched on, can initiate wild cellular growth and misbehavior—the hallmarks of cancer. Some viruses have segments of DNA that can mimic oncogenes and directly, or perhaps through bioregulators or host genes, cause cancer. These changes may take years for clinical effect, but the concept may still be considered by bioterrorists.110
5) Host-Swapping Diseases:
As previously stated, the vast majority of viruses do not cause disease. In nature, animal viruses tend to have narrow, well-defined host ranges. Unlike bacteria, viruses often infect only one or just a few species. When a virus has a primary reservoir in an animal species, but is transmissible to humans, it is called a zoonotic disease. Animal viruses tend to have a natural animal reservoir where they reside and cause little or no damage. Examples of reservoirs include birds for the West Nile Virus, water fowl for Eastern equine encephalitis and rodents for hantavirus. The bat is thought to be the reservoir for Ebola virus, and the chimpanzee is thought to have been the original reservoir for the HIV virus that causes AIDS. When viruses ―jump species‖ they may occasionally cause significant disease.
These examples illustrate that manageable infectious agents can be transformed naturally into organisms with markedly increased virulence.112
When this happens naturally, the process results in an emerging disease. If it were to be induced by man, it would be bioterrorism. In the laboratory of inspired, determined and well-funded bioterrorists, an animal virus may be genetically modified and developed specifically to infect human populations. Emerging diseases could have serious implications for biological warfare or terrorism applications
3) Understanding viral and bacterial genomes
4) Rapid/accurate bio-agent detection and identification techniques and equipment.
Biotechnologists need to continually develop more definitive, rapid, and automated detection equipment,
regardless of whether or not bacteria have been genetically engineered.
The capability to compare genomes using DNA assays is already possible. It is reasonable to contemplate a DNA microchip that could identify the most important human pathogens by deciphering bacterial and viral genomes. This detector could provide information on the full genetic complement of any BW agent even if it contained genes or plasmids from other species, had unusual virulence or antibiotic-resistance properties, or was a synthetic organism built from component genes. The ability to quickly identify and characterize a potential BW agent with a single test will greatly reduce the delays in current detection methods.
See full Document
Mike Church Show- The Real Story of The Military Medical Industrial Complex "Killing Because It Can" With Laurie Calhoun

SMOKING GUN: China Bought Weaponized Wuhan Virus From U.S.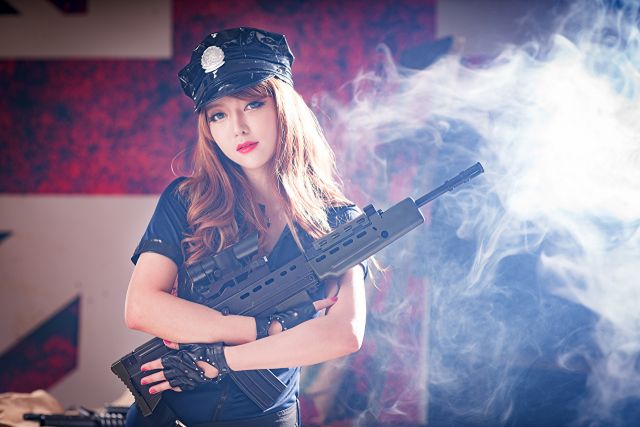 Dr. Francis Boyle joins The Alex Jones Show to expose the smoking gun linking the weaponized Wuhan virus to the U.S.
PROFESSOR BOYLE HAS BEEN CALLING OUT AND EXPOSING THE CRIMES OF DOCTOR FAUCI SINCE THE 1980s (Talk about being Ahead of the Curve)
In 1989 Biological Weapons and Anti-Terrorist Act was signed inti Law by President Bush Senior after " Professor Boyle Warned of Illegal and Unethical Genetic and Vaccine Research that was being Committed by the likes of Dr. Fauci and his Psychopath Peers " with their Biological Weapon Programs that were being used against American Citizens.
Professor Boyle Reveals that Rogue Administrations Policies were in Fact Secretly Supporting Biological Weapons Programs and ALLOWED Testing and Use on American Citizens. Boyle goes on to say that These Policies MADE the Emergence of such as the COVID Virus/Vaccine Event Inevitable.
No, it's the MEDICAL-Military-Industrial Complex. March 25, 2020 See Full Article:
We know from experience with SARS, bird flu, swine flu, Ebola, and Zika that the dangers and impact of these threats are often very exaggerated. Indeed, during the swine flu / H1N1 outbreak of 2009, Dr. Anthony Fauci warned that one third of Americans would contract the disease. As a result of the fear, vaccine makers received $1 billion to develop a vaccine and federal and state health agencies received a whopping $5 billion to promote the vaccine to the public.
In July of 2009 CDC instructed the state to STOP testing for swine flu. This would have made sense if those being tested were overwhelmingly testing positive for the virus. But that wasn't the case. Sharyl Attkisson, an award-winning investigative journalist for CBS, discovered the CDC knew as early as July of 2009 that there was no emergency. She requested data from state health departments and found that very few of the patients being tested actually had swine flu.
Nevertheless, on Friday October 24, 2009, President Obama declared a national emergency. In the end, $7.65 billion was ultimately spent on what was in reality very few cases – no emergency. Yet the CDC never came clean and by June of 2010, the CDC said the H1N1 virus that caused the outbreak was a regular human flu virus which would continue to circulate.
Importantly, although Attkisson had uncovered a massive controversy which warranted a thorough investigation, no other media outlet picked up the story. One must ask, why not? Clearly this was a huge scandal, why was the media silent?
Perhaps it's because in many ways, the media has become a de facto subsidiary of the pharmaceutical industry. If that seems outlandish, let me explain.
As reported widely in the independent media, a few years ago, Robert F. Kennedy Jr. met with the CEO of a national broadcast news corporation. Over breakfast, that CEO told Kennedy that the pharmaceutical industry accounts for 70% of network news revenues in non-election years and that if any journalist reported on stories that threatened one of the network's pharmaceutical accounts, he'd fire them immediately. That 70% of revenues amounts to billions in profits. Then there is pharmaceutical digital ad spending which amounted to $3.6 billion in 2019. In 2020, the pharmaceutical companies are forecasted to spend a staggering $27 billion on marketing their products.
Then there's the influence pharma buys in medicine – of doctors, medical schools, and medical journals. The pharmaceutical industry directly paid doctors $3 billion in 2018 for things unrelated to research. The industry funded $750 million (one third) of all Continuing Medical Education for doctors in 2011.
While we'd like to believe pharma doesn't influence science, a recent study found that one half of all medical journal editors were taking money from pharmaceutical companies. These payments amounted to hundreds of thousands of dollars in some cases. Then there's the income journals earn from reprints (money drug companies pay the journal to reprint published studies on their drugs that are favorable which the drug company sends to thousands of doctors). The Lancet, one of the most prestigious medical journals in the world, derives 41% of its income from reprints of drug studies and the American Medical Association derives 53% from its journal reprints. All this means that medical journals are more likely to publish positive research on drugs – which skews perspective on the safety of drugs – and means pharma has influence where it should not.
Bioweapon Expert Prof. Francis Boyle Exposes True Origin of Wuhan Coronavirus
SEPTEMBER 5, 2021
COVID-19 & The Emergence Of The Pandemic Industrial Complex JANUARY 14, 2021

COVID-19 & The Emergence Of The Pandemic Industrial Complex
JANUARY 14, 2021
The COVID Testing Industrial Complex — Already a $90 Billion a Year Industry Just in the US MARCH 27, 2021
GETTING CAUGHT COMMITTING CRIMES AGAINST HUMANITY IS NOT REALLY A PROBLEM FOR THE MEDICAL INDUSTRIAL COMPLEX.
AFTER ALL, EVERYONE IS ON THEIR PAYROLL
The COVID Testing Industrial Complex — Already a $90 Billion a Year Industry Just in the US MARCH 27, 2021
That's bigger than Boeing, Intel, Facebook and Lockheed Martin. A lot of people stand to lose a lot of money if the obsession with the Plague of Death goes away
The COVID-19 Testing Industrial Complex in the United States is completely out of control, and the American taxpayer has been drafted into churning out hundreds of millions of dollars per day to keep it afloat.
This continually growing behemoth, which was spawned in 2020 because of the urgent insistence of select, powerful members of the U.S. "public health expert" class, has no intention of exiting the stage quietly.
Individuals and healthcare-related corporations are getting filthy rich off of this broken, corrupt industry, which largely produces junk tests, and has contributed to an out of control, ongoing "casedemic" in the United States.
Despite the fact that this industry has failed to do anything positive for "public health" related to the coronavirus epidemic, some in the industry are even devising plans to put a COVID testing kit in every home in America. The COVID-19 Testing Industrial Complex has produced a shockingly high revenue stream over the course of a year.
To get a sense of all of the costs involved, I researched the average COVID-19 testing costs at some of the biggest labs and testing manufacturers in the U.S. The FDA has now cleared well over 100 entities (and even a dozen China-based companies) with Emergency Use Authorizations (EUAs) that allow for these companies to deploy tests in the United States. Here's the breakdown:
The cost of COVID-19 tests range anywhere from $20-$850. The median cost of a COVID-19 test is around $129 per test. And that's just the cost of the test itself. This price range does not include the additional costs — including, at a bare minimum for most, the costs of specimen collection and a doctor's visit — to the insurance provider, federal, state and local governments (which has the taxpayer foot the bill for people who can't afford a test), and/or the patient.
The United States COVID-19 Testing Industrial Complex now churns out around two million COVID-19 tests per day. That puts the current median cost for COVID testing in America (not including the additional costs) at approximately $254 million dollars per day, $7.6 billion per month, and $91.4 billion per year. To put that in context, That's more annual cash than the revenue generated by U.S. corporate behemoths such as Boeing, Intel, FedEx, Facebook, and Target. [It's nearly twice as big as Lockheed Martin.]

Beware the Medical-Industrial Complex. 1996
Abstract
"We must guard against the acquisition of unwarranted influence, whether sought or unsought, by the military industrial complex." Dwight D. Eisenhower, 34th President of the United States (1953-1961). Farewell Address, January 17, 1961.
"If Ike were with us today, he might well expand his views on power and influence to include modern American medicine."
The corporatization of health care in the United States has moved rapidly in recent years. Physicians are now in a position that requires us to adapt to an increasingly Darwinian existence.
Years of training to be "rugged individualists" pushing the frontiers of medical knowledge have not equipped us to fight corporate battles, nor to justify our treatment decisions to bean counters.
When the most important consideration becomes the bottom line, then innovation, creativity, and research diminish in importance. They will, in fact, be selected against because they cost money. Up to now, these have been the hallmarks of American medicine, and we must strive to maintain our position of American leadership in biotechnology.
The New Medical-Industrial Complex. Arnold S. Relman, M.D. October 23, 1980 NEW ENGLAND JOURNAL OF MEDICINE, ABSTRACT:
The new medical-industrial complex, on the other hand, is an unprecedented phenomenon with broad and potentially troubling implications for the future of our medical-care system. It has attracted remarkably little attention so far (except on Wall Street), but in my opinion it is the most important recent development in American health care and it is in urgent need of study.
In the discussion that follows I intend to describe this phenomenon briefly and give an idea of its size, scope, and growth. I will then examine some of the problems that it raises and attempt to show how the new medical-industrial complex may be affecting our health-care system. A final section will suggest some policies for dealing with this situation.
IN his farewell address as President on January 17, 1961, Eisenhower warned his countrymen of what he called "the military-industrial complex," a huge and permanent armaments industry that, together with an immense military establishment, had acquired great political and economic power. He was concerned about the possible conflict between public and private interests in the crucial area of national defense.
The past decade has seen the rise of another kind of private "industrial complex" with an equally great potential for influence on public policy — this time in health care. What I will call the "new medical-industrial complex" is a large and growing network of private corporations engaged in the business of supplying health-care services to patients for a profit — services heretofore provided by nonprofit institutions or individual practitioners.
Breaking! NIH Admits Funding Gain-Of-Function COVID Experiment OCTOBER 21, 2021
A top NIH official admitted in a Wednesday letter that the US-funded so-called "gain-of-function" research in Wuhan, China – and that the US nonprofit which conducted it, EcoHealth Alliance – led by the controversial Peter Daszak, "failed to report" that they had created a chimeric bat coronavirus which could infect humans.
In a letter addressed to Rep. James Comer (R-KY), NIH Principal Deputy Director Lawrence A. Tabak cites a "limited experiment" to determine whether "spike proteins from naturally occurring bat coronaviruses circulating in China were capable of binding to the human ACE2 receptor in a mouse model." According to the letter, humanized mice infected with the modified bat virus "became sicker" than those exposed to an unmodified version of the same bat coronavirus.
Daszak failed to report this finding, and has been given five days to submit "any and all unpublished data from the experiments and work conducted" under the NIH grant.
Rutgers University Board of Governors Chemistry Professor Richard H. Ebright sums it up. :
Brent Baranko: Medical-industrial complex corrupts our health care

The Death of Liberalism: Medical Martial Law JUNE 6, 2020

Before It's News®
is a community of individuals who report on what's going on around them, from all around the world.
Anyone can
join
.
Anyone can contribute.
Anyone can become informed about their world.
"United We Stand" Click Here To Create Your Personal Citizen Journalist Account Today, Be Sure To Invite Your Friends.