~ This week is a BIG week from a celestial, solar and lunar aspect~ ~
Tuesday, January 14, 2014 11:08
% of readers think this story is Fact. Add your two cents. Greetings Love Beings, Our Intense Energies again continue as we Prepare for Our First Full Moon in Cancer, Prepare for A HUGE Alignment through these Energies! We Love You, Love The Earth Allies
Quoted from Stephan Cook….."This week is a BIG week from a celestial, solar and lunar aspect – and we all know how anything going on 'up there' can affect us 'down here'. I'm calling it the January 2014 Celestial/Solar/Lunar Troika, comprising Earth's voyage through Comet ISON's orbit, the impact of the recent Solar Flares and this year's first Full Moon.While this trio of events from the Universe may be making us all rather fatigued, we actually need to wake up and take full advantage of this current fortuitous energetic alignment as part of our Ascension journey.Firstly, following it's every-11-years magnetic pole flip – possibly precisely on December 31, 2013 – we've had some serious sun action since last week in the form of some major solar flares [1]… Massive ones, in fact….."Hang in there everyone and pay attention to any Higher Awareness information or perceptions you may receive now or over the next few days. The NEW Solar Surf energy is up and pouring down into your Crown and flowing into your High Heart"."
Rehearting, If You have not made a Love Donation This Month and The Galactic Free Press is Valuable to You, Thank You for sharing with us and keeping us in constant service for all of Your and Humanity.
http://soundofheart.org/galacticfreepress/content/donate
757.77$
4000$
Thank You for Sharing, Caring, and Honoring Our Unconditional Service
Table of Contents
3 Reasons To Stay Away From Any Kind of Palm Fruit Oil And Why Coconut Oil Will Always Be Superior
By: Natasha Longo, 01/14/2014
---
The Creator Writings ~ Use The Experience
By: Jennifer Farley, 01/14/2014
Your strength is not determined by the number of wounds you carry and show the world. It is determined by how you use the experience to become a better person. The Universe always has and always will love and support you every step of the way. The only thing you must do is begin. ~ Creator
---
~Scientists have found that memories may be passed down through generations in our DNA~
New research from Emory University School of Medicine, in Atlanta, has shown that it is possible for some information to be inherited biologically through chemical changes that occur in DNA. During the tests they learned that that mice can pass on learned information about traumatic or stressful experiences – in this case a fear of the smell of cherry blossom – to subsequent generations.

---
Coffee Does Not Dehydrate You, Says New Study
By: Lee Rannals, 01/10/2014
A new study published in the journal PLOS ONE says that drinking a moderate amount of coffee does not lead to dehydration. There is a common belief that drinking coffee or other caffeinated drinks can lead to dehydration, and it has long been known that caffeine acts as a mild diuretic. However, the effects of coffee consumption on fluid balance cannot be directly compared to pure caffeine.
---
~Jeshua: Galactic Energy~
---
Death is the Beginning of Life ~ Part 2/4
Written by Wes Annac, the Aquarius Paradigm
Continued from Part 1
We excel to new heights in a steadier way in the spirit planes if we choose to stay there after passing on, but a lot of people choose to come back for reasons related to rapid soul growth and the desire to assist others in awakening.
---
Adelaide sweats through 45.1C as south-east towns set local temperature records
---
~Nephilim message for 14th January 2014~
---
~The Team via Peggy Black: New Seeds of Reality~
---
~Responsibility and the New Earth~
---
Sinabung volcano (Sumatra) – eruption increases again, large pyroclastic flows
---
Stephen Cook: Feeling Tired? That's January 2014′s Celestial/Solar/Lunar Troika ~ Comet ISON, Solar Flares and the Full Moon
---
Winter Weather Watch: Clipper System to Bring Midwest Snow
---
~White Tara, ISON and it's role on ascension~
Commentary from The Galactic Free Press, This is a Beautiful Message but he does again mention Comet ison as a starship, Comet ison was a comet! Love The Earth Allies
My beloved White Tara once again blesses me me with her presence and message of love.
Blessing my family of light.
Jose
---
Odile ~ Message from Mary Magdalene ~ January 13, 2014
Channeled by Odile
Dearest Souls,
I am Mary Magdalene and I am here to provide you with insights for these coming times and what you will be facing.
---
The Oracle Report for Tuesday, January 14, 2014
By: Oraclereport.com
Gibbous Moon Phase: trust, analyze, prepare, digest, magic
Moon: Cancer
Ruling Mahavidya: Kali
---
~Space Weather Update~DECREASING CHANCE OF FLARES
---
Gloria Wendroff ~ The Heaven Letters ~ All The Threads Of Life 14 January 2014
God said:
Listen, on the surface level, there is no figuring out a life, not yours, not anyone's. Perhaps a life looks like a waste to you, uncalled for, objected to, purposeless. No matter how you may look at a life, it is serving the person and the world. What I am speaking of is far away from your logic.
---
The manuscript of survival ~part 386
The manuscript of survival ~part 386
As you have perhaps already noticed, the ebb and flow of these brand new energies works in very different ways than before, and rightly so. For you have not only reached a brand new plateau in this ongoing process of reconnecting and remembering the different aspects that compose the true you, you have also managed to wrestle yourself away from the influence of the old and outdated modes and frequencies.
---
S0 News January 14, 2014: Storm and Spaceweather Report
Published on Jan 14, 2014
---
Special Dance~ enra " pleiades "
---
God: Remember This ~ January 13, 2014
---
~Proof that Group Meditation can Change the World~
Meditation has the potential to literally transform the world. In 1978, what is known as the "Maharishi Effect" took place when a group of 7000 individuals over the course of 3 weeks were meditating in hopes of positively effecting the surrounding city. They were able to literally transform the collective energy of the city which reduced global crime rates, violence, and casualties during the times of their meditation by an average of 16%. Suicide rates and automobile accidents also were reduced with all variables accounted for. In fact, there was a 72% reduction in terrorist activity during the times at which this group was meditation.
---
~Archangel Jophiel speaks to New Structure Alignment and Purification~
Dearest hearts,
Greetings and our deepest love to you today as you shine your light and love in ever purer ways.
---
8 Surprising Foods for a Healthier Sex Life by Spirituality & Health
Nuts and seeds
Especially sesame, chia, sunflower, hemp, and pumpkin. "Raw nuts and seeds have a lot of life force," says Mars, who
suggests soaking chia seeds overnight and having them for breakfast with blueberries , nuts and honey.
---
7 Powerful Yogic Techniques for Overcoming Fear
Healer's Journal – 13 January 2014
---
Autism: Researchers Watch Families Using Alternative Therapies by Heather Callaghan
There are no FDA-approved treatments for the core symptoms of autism spectrum disorder. The researchers, as many mainstream pundits do, claim that the causes are unknown and have no cures. With so little help and often complete denial from mainstream medicine, it stands to reason parents would seek any help available for stressful autism symptoms like irritability, lack of responsiveness, hyperactivity, gastrointestinal problems and sleep disorders.
---
Interdimensional travel through the blue pearl ~ Part 2 By Ishante
---
KRYON Mini Channelling January 11, 2014 – Lee Carroll
KRYON's message through Lee Carroll 'Mini Channelling' dated January 11, the first on 2014 – Boulder Co USA /////////////////////////// Meditation dr. Amber Wolf
---
Sandra Walters~Massive Light Flows entering Gaia this week ~
I was guided to go up on Shasta yesterday and do Gatekeeper work. Every time this occurs, we get a wave of light – witnessed sometimes as magentic storms, flares, or solar wind blasts – within 48 hours. Between the light entering right now (good litmus test for your process. It is VERY strong today), the Full Moon on Wednesday, and the intersection with the path of ISON on the 16th, it's definitely a high-vibe week.
---
Ashtar: The Love Transformation
---
VIDEO: UFO Star Family
By: Search4TruthReality
Many UFO's have recently been seen by a friend of mine who lives in Hawaii. On January 10, 2014, he suggested I look toward the Northeastern skies at 7:00 p.m. and snap five pictures…which I did; but…I did more than that. I shot video.
Enjoy.
---
~ Very Important To Assist In Current Energies~
~THE SUPER SUN IS HERE, THE VISION OF HEAVEN ON EARTH=HEART IS MANIFESTING AND A STAR NATION IS BORN~
The Following are recommendations as the release of all the old programming is coming up to the surface for many. Make sure you breathe, Be Patient with yourself and with others and stay focused in the Present Moment. This is going to be uncomfortable for Some as this clearing takes place. Let us Love Each Other and Support One Another
Breakdown=Breakthrough
---
Message from Archangel Roiiel ~Accepting Responsibility ~
---
The Creator Writing ~ Send Them Love
By: Jennifer Farley, 01/13/2014
There will be times as you journey on your path that others may attempt to hurt your feelings, mock, judge you or make you feel uncomfortable. Take a deep breath and see it for what it really is. Do not let another's feelings of inadequacy get in the way of your growth. Send them love and be on your way. ~ Creator
---
No GMO: UK to Conduct Absolutely No GMO Trials in 2014
Natural Society, By: Christina Sarich, 01/10/2014
---
Broccoli as a Medicine: Why You Should Be Growing Broccoli Sprouts
Natural Society, By: Elizabeth Renter, 01/10/2014
---
CDC Not Legally Required to Tell the Truth About Anything, Including Vaccines
Natural Society, By: Christina Sarich, 01/09/2014
---
~Space Weather Update~ FAST SOLAR WIND Continue
JUPITER AND THE MOON: When the sun goes down tonight, step outside and look east. The waxing full Moon is approaching Jupiter for a close encounter on Jan. 14th. The two brightest objects in the evening sky are easy to see even from urban areas with strong light pollution. Backyard astronomy alerts: text, voice.
FAST SOLAR WIND: Blowing with gusts as fast as 800 km/s (1.8 million mph), a stream of solar wind is buffeting Earth's magnetic field. Because the density of the stream is so low, it is not causing strong geomagnetic storms. Nevertheless, some bright auroras have appeared around the Arctic Circle:
---
Iodine Helps Prevent and even Treat Breast Cancers
Natural Society, By: Paul Fassa, 01/07/2014
---
Farmers File Last-Ditch Effort to Protect Selves Against Monsanto
Natural Society, By: Elizabeth Renter, 01/07/2014
Image from fooddemocracynow.org
---
Thyroid Cancer Testing Leading to Unnecessary Thyroid Removals
Natural Society, By: Paul Fassa, 01/08/2014
---
Source:
http://soundofheart.org/galacticfreepress/content/week-big-week-celestial-solar-and-lunar-aspect
Before It's News®
is a community of individuals who report on what's going on around them, from all around the world.
Anyone can
join
.
Anyone can contribute.
Anyone can become informed about their world.
"United We Stand" Click Here To Create Your Personal Citizen Journalist Account Today, Be Sure To Invite Your Friends.

Related Stories
| | |
| --- | --- |
| Online: | |
| Visits: | 1,222,100,500 |
| Stories: | 7,440,414 |
Wanted: Citizen Reporters,
Whistler Blowers, Insiders

God's Word - Psalm 90
---
---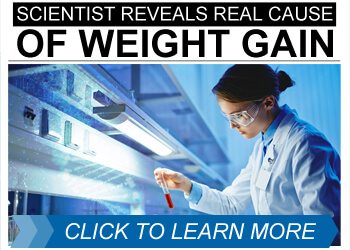 "Not by might, nor by power, but by my spirit, saith the Lord of hosts." Zechariah 4:6
Read it..
BEFORE IT'S NEWS